The EDG Property Solihull Barons are more than thrilled to welcome back long term supporter R&D Fabrication Limited as a corporate sponsor for our 2023-24 Moralee campaign. R&D are another locally based company who specialise in custom steel fabrication for a range a range of industries including those in the HVAC, construction, industrial and exhibition sectors.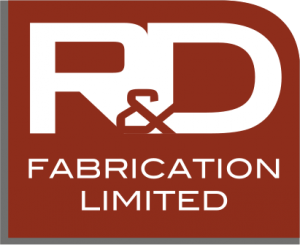 R&D director Richard Shirley showed his company's ongoing commitment to the Barons by quickly taking up the chance to return once more :
"R&D Fabrication are pleased to be associated with the Solihull Barons for a fifth consecutive season. We are a locally based company offering all aspects of fabrication, supplying the HVAC trade, and also any general fabrication work.
'We are pleased to be sponsoring the Barons again and wish Leepy and the lads good luck for the coming season. Hopefully we can make a challenge for the League! We encourage anyone to come down and enjoy a great hockey night at Planet Ice Solihull #biggerbolderbetter
From the Barons, chair Dave Hayward was very pleased to continue the relationship with R&D Fabrications, given director Richard Shirley's massive personal enthusiasm for the club:
'Many of you will know Richard Shirley as a long standing and passionate Barons fan but not as the name behind R&D Fabrications who have yet again stepped up as a Corporate Sponsor for the Barons. This is yet more support for the Players and Coaches in our ever demanding environment and I am hugely appreciative of Richard and absolutely delighted to have his continued support for the Barons and I would like to ask all you Barons fans to join myself and the committee in thanking him for his continued support.'
Behind the scenes there is lots going on and there is a whole lot more big Barons news bubbling up to the surface! Keep following us for more news as we build a bigger, better and bolder Barons team and match-night experience for 2023-24!