2023/24 own & loan and replica shirts
If you have ever wanted to see your name on the ice and support your favourite player, well now is your chance !
By "owning and loaning" a shirt your name will feature on the back of your favourite player's match night shirt and at the end of the season this shirt is yours to keep.
Shirts are available to sponsor will priced at £75 each on a first come / first serve basis. Don't delay if there is one you have your eye on ! Visit our online store or speak to us on match night.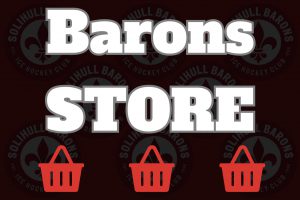 Alternatively if you want to show your support from rink side in one of this season's shirts you can order a custom replica with your choice of name and number. These will cost £55 (£45 child sizes).
Both own and loan and custom replicas can be ordered at our merchandise table on game nights or online
***
| | | | |
| --- | --- | --- | --- |
| Number | Player | White | Red |
| 2 | Alex Whyte | RESERVED | BUY! |
| 5 | Jordan Stokes | BUY! | BUY! |
| 6 | Richard Crowe | RESERVED | RESERVED |
| 7 | Sam Chandler | RESERVED | BUY! |
| 10 | Jacob Smith | RESERVED | BUY! |
| 11 | Brandon Anderton | RESERVED | RESERVED |
| 15 | Matt Maurice | RESERVED | RESERVED |
| 18 | Jacob Race | RESERVED | BUY! |
| 20 | Filip Byfält | BUY! | BUY! |
| 20 | Filip Byfält | BUY! | BUY! |
| 22 | Dani Haid | * | * |
| 24 | Phil Mulcahy | RESERVED | RESERVED |
| 26 | Will Reed | RESERVED | RESERVED |
| 33 | Ben Lee | RESERVED | BUY! |
| 34 | Kain Mitchell | RESERVED | RESERVED |
| 35 | Graham Laverick | RESERVED | RESERVED |
| 44 | Billy Crofts | RESERVED | BUY! |
| 55 | Bailey Challans | RESERVED | RESERVED |
| 59 | Jordan Jolly | RESERVED | BUY! |
| 75 | Charlie Webb | RESERVED | RESERVED |
| 77 | Andrew Hayward | RESERVED | BUY! |
| 81 | James Moeller | RESERVED | RESERVED |
| 91 | Niklas Ottosson | RESERVED | RESERVED |
| 97 | Max Soden | RESERVED | BUY! |
| | * | * | * |