The TC Cars Solihull Barons are pleased to complete their 20-21 roster with the return of speedy forward Elliot Farrell. Farrell took a year away last season in connection with an industrial placement as part of his degree but kept his hockey fresh by also applying his sporting skills as a top six forward for Kent based NIHL South 1 side the Invicta Dynamos.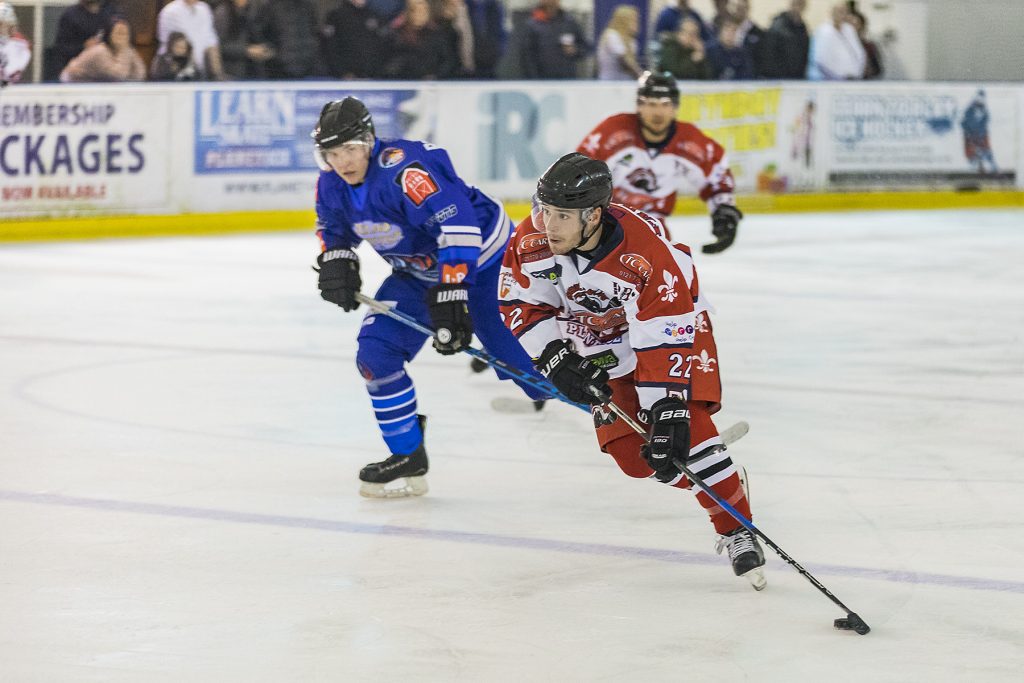 His return to his studies and the Midlands has however allowed him to make Hobs Moat his base once again and where he will hopefully soon show how his rapid breakouts from D mark him out as one of the fastest accelerating players around.
"I hope the fans have stayed safe over the long, tough off season.
"Coming back to the Midlands, Solihull was an easy decision for me. We have a strong group of guys in the dressing room and awesome support from the fans.
"I am excited to be play under new coach, Callum. I am sure he will have the team in great shape before the season is underway. I can't wait to get back on the ice"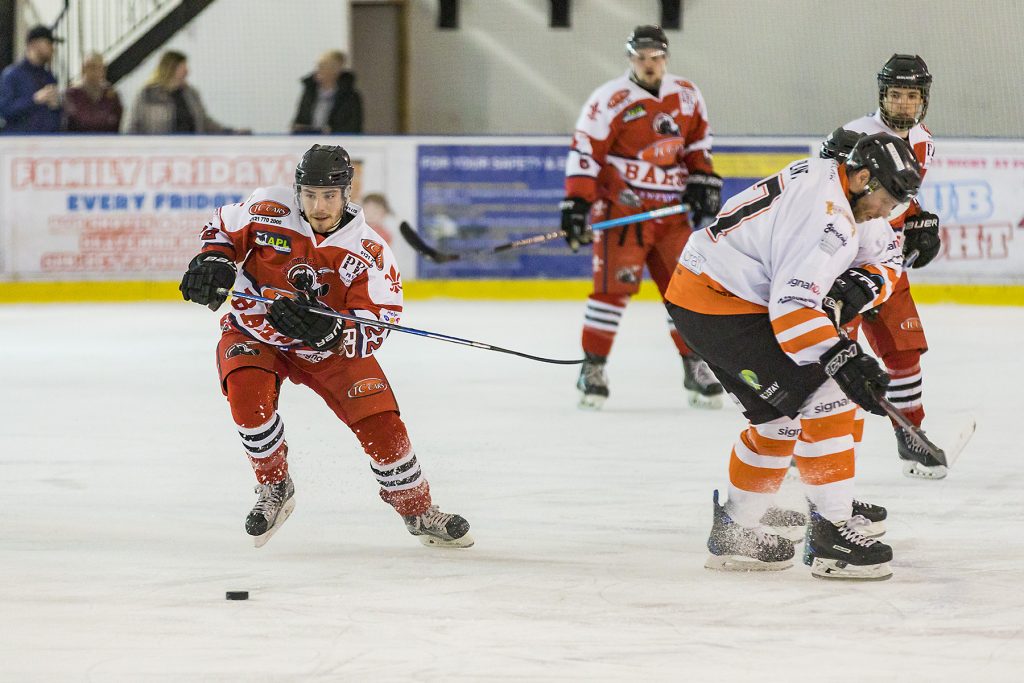 While Farrell had headed South before Callum Bowley had made the move to Solihull, the Barons coach had heard enough from those old hands on the 2018-19 Barons and from the stat books to feel happy that Elliot could play a big part in adding to the Solihull strength in depth.
I'm delighted to bring Elliot back to the Barons after a successful spell last season with Invicta Dynamos. He put up over a point a game playing in the NIHL South 1 league which isn't a easy task and from the discussions I've had with him, I am more than confident he'll strengthen our forward lineup and add depth across our lines. With him on board, we have four strong lines that are ready to roll and capable of playing every night, which will help us in the latter parts of the season. I'm really looking forward to working with him and seeing you all at Hobs Moat Road when we are finally able to return to play."
With Farrell's signing the Barons 20-21 roster is complete and it is now a case of being patient to see when we will back in a position to play. You will know as soon as we do and we will see you all back down at Hobs Moat for the best Sunday evening around. In the meantime, keep following us as we have a number of fan engagements coming up over the next month. More details soon !