TC CARS SOLIHULL BARONS : 7
BLACKBURN HAWKS : 4
The TC Cars Solihull Barons and four goal hero Josh Bruce bagged both the points on Saturday evening in a tie against a very short-benched Blackburn Hawks – a side who kept their energy levels high enough to edge within touching distance of a dramatic comeback.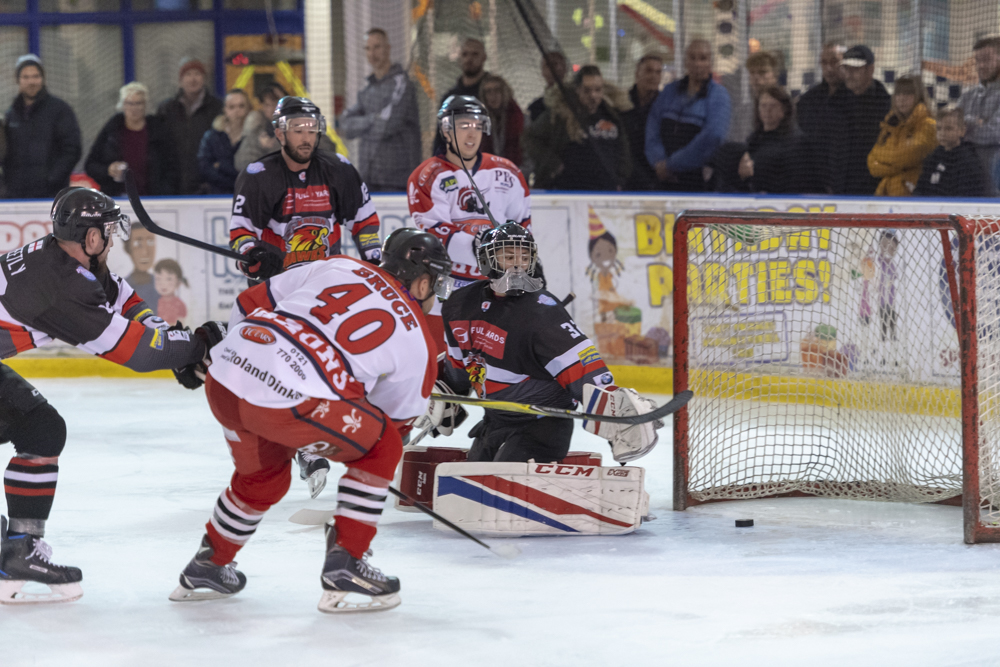 It was the visitors who made the brighter start with the Barons net coming under significant pressure over the first five minutes with the Barons giving away a penalty as they attempted to keep the Hawks in check. With Blackburn holding the man advantage and sensing their chance for the opener it left them open to the counter and Adam Brittle duly found the left wing open for a race up the ice and a pass to Josh Bruce in front of net to give Solihull the opening goal just after five minutes. Solihull's lead was quickly doubled a minute later as Andy Whitehouse found Josh Bruce once more, the Barons captain shooting on the back post over a sprawling Harrison Walker in the Hawks net. More….