The EDG Property Solihull Barons are delighted to welcome onboard a brand new corporate sponsor in the form of Air Scaffolding Limited.

From their Redditch base, Air Scaffolding Limited provide a wider range of scaffolding services for individuals and organisations in the public and private sector and in jobs ranging from the support of minor domestic repairs to large scale redevelopments and new builds. With a highly skilled, fully registered and accredited workforce, Air Scaffolding provide a high quality service across Worcestershire and the wider West Midlands.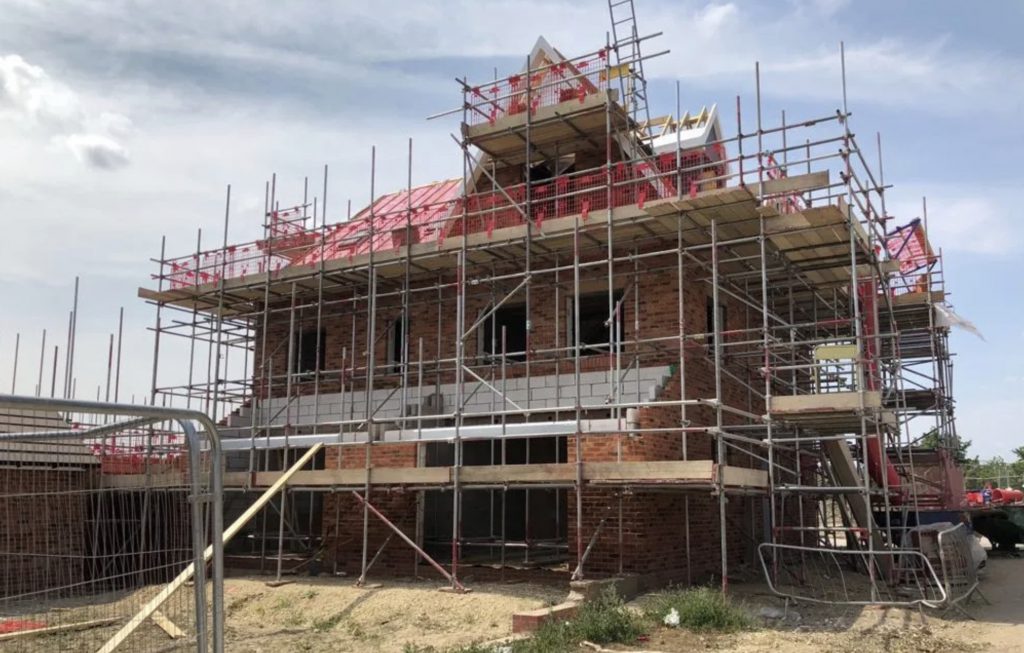 Air Scaffolding director Aaron Morris was very pleased to be joining up with the Barons for the new season :
"We are delighted to announce that we will be corporate partners with the Solihull Barons for the upcoming season, something we are very excited about and can't wait for the guys to get started. As for us at Air Scaffolding, we are a family run business, based at Astwood Bank specialising in all things scaffolding access. If you have any requirement what so ever please do not hesitate to contact us, a member of the team will be more than happy to help.
"For those of you who are unfamiliar with the Barons or ice hockey in general, if you get the opportunity please come on down, show some support it's a fantastic experience whatever the occasion. We look forward to welcoming you there soon!
Dave Hayward, Solihull Barons chair, was very happy to see Air Scaffolding join up with the Barons for 2023-24:
'It's great for the club to welcome yet another new sponsor to the Barons. It's fair to say since returning from the Covid pandemic it has been difficult to provide the coaching staff and team with all the things required to make the team successful and thanks to Air Scaffolding Services joining our growing list of Corporate Sponsors we will be able to more this season. I'm delighted and grateful of the support from Air Scaffolding and am looking forward to welcoming them down at the rink and at the sponsor events we are planning throughout the season. Please join myself and the committee in thanking Air Scaffolding for their support and welcoming them to the Barons family.'
Keep following for more news from the Barons as we start building the team leading up to our return to play in September.