The Barons roster continues to fill with the return of three youngsters eager to make their mark on national league hockey.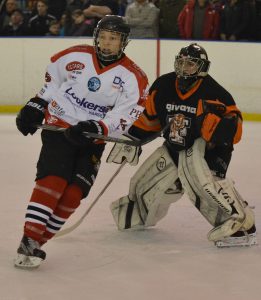 First up is the 18 year old Matt Maurice who joins the Barons proper having played last season for the Coventry Blaze at both NIHL and Elite level, the Barons and a single game for the EPL Manchester Phoenix - scoring goals at every level. A hot prospect in anyone's books, Perry Doyle was determined to ink the signature of Maurice; "He is a great kid, scores goals yes but isn't afraid to do the hard work to back that up, gets into the corners, pressures the D and generates the sort of turnovers that can lead to goals."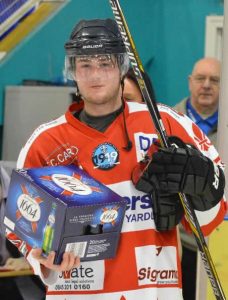 Also returning to the Barons is another young forward in the form of Stephen Heape. Heape joined the Barons last season having also played at Coventry through his teens. Stephen also played a season in the Canadian Junior A system with the Bradford Bulls. Known for physical play and a willingness where needed to stick up for his team mates, Heape will be equally keen to bolster his points as his PIMs.
Completing the trio of youngsters is Jacob Smith. The tall young defence man played for both the Barons and NHL Blaze last season but will find himself on the Solihull blue line for the 2016-17 Moralee campaign.
---
Own and Loan Shirts
Jacob, Matt and Stephen's shirts, alongside the rest of the players are all available for OWN and LOAN - for more info see here.