"Hi Everyone
"Some feedback on the last run of games. We have secured 8 wins and 3 losses over the last few weeks which has seen the lads in terrific form and we have had some fantastic team performances, with the exception of our last game away to Deeside.
"The team have worked hard in training and secured some really valuable games against tough opposition, and I think you will all probably agree that our run of recent home games have been some of the most exciting games that Hobs Moat has seen in recent times.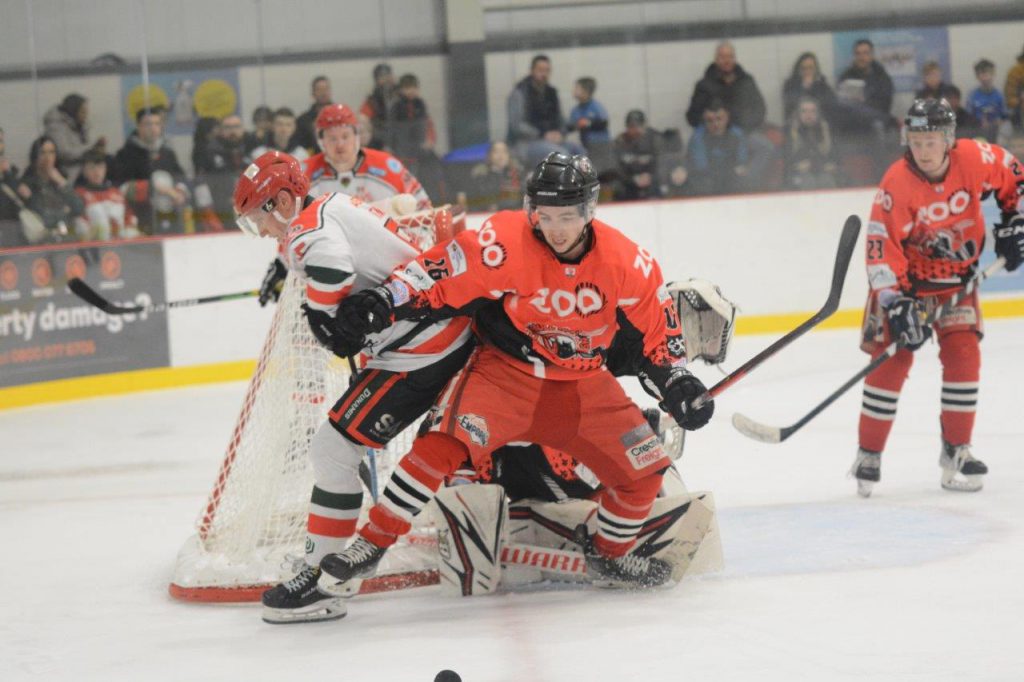 "To talk about more recent games, our trip to the North East saw us return home after a defeat – 5-2 – however the game was a lot closer than the scoreline suggests, with the Whitley netminder standing on his head and stopping a lot of shots in quick succession to keep Solihull at bay. However, it wasn't to be, and with the disappointment of two offside goals for Whitley that were missed – it was an overall, positive performance from the lads against a very good side. With that in mind, we set our sights on the home return leg the following week. This saw the Barons take a comfortable lead, only for it to be squandered due to poor discipline and taking a number of penalties that allowed Whitley back into the game. However, the guys held strong and secured the win in the last few seconds of the game winning 5-4. An outstanding performance by Phil Mulcahy, scoring a hattrick.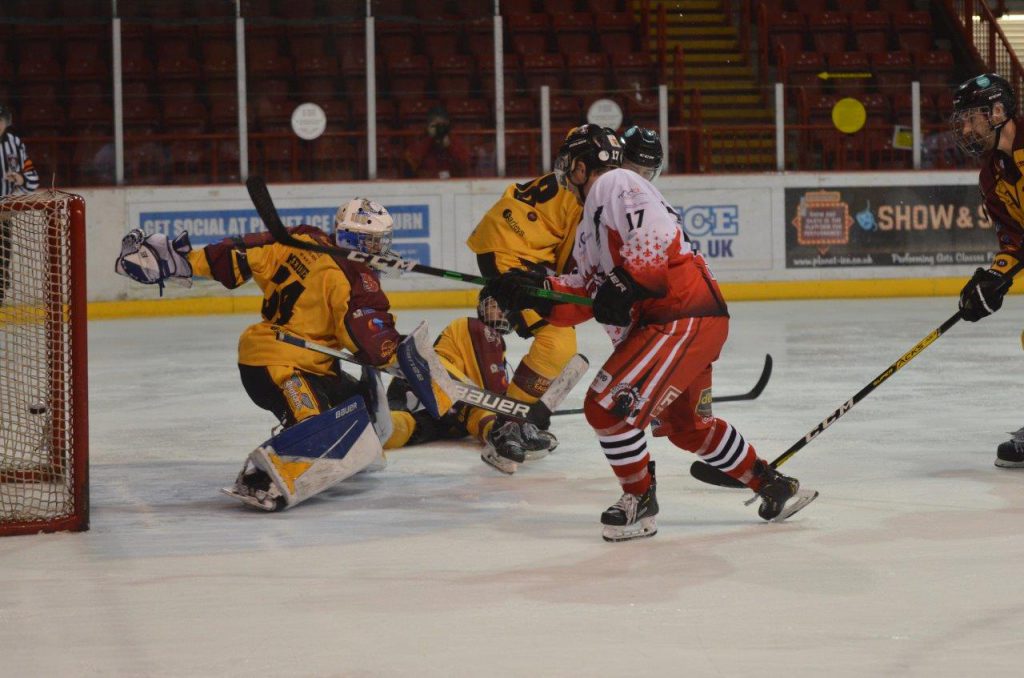 "Our most recent tie saw us travel to Deeside and this was a contrast in performance. The guys never really got into their stride and Deeside took full advantage leading 4-1 at the end of the first period. Period 2 saw us come back to 4-2 before Niklas Ottosson was injured and sadly had to leave the game. This increased the frustration of the players and it allowed Deeside to capitalise on the opportunity. Again, ill discipline on our part saw Deeside push on further, adding to their tally, whilst the Barons tried to fill the void left by the injury to Nik. The game would finish with a bruising 10-3 defeat, having never really got back into the game again. Obviously the players and myself were disappointed with the performance and desire to win but we look to pick ourselves back up and move onto the next challenge this coming weekend when we meet with Blackburn Hawks on our home ice.
"Blackburn are a really good side and they have had a number of good results of their own against a number of the top teams. We are looking forward to welcoming Blackburn to Hobs Moat on Sunday.
"Hope to see you there!
"Leepy
Phil Lee, Zoo Accounting Limited Solihull Barons Head Coach
NEXT HOME GAME – THIS WEEKEND!