The Direct Taxis Solihull Barons are delighted to continue to support the HAF (Holidays, Activities & Food) scheme supported by the Government and Solihull Council to help out hard pressed families over the school holidays. The HAF programme offers a healthy meal and enriching activities for children whose family meet certain eligibility criteria. These are free of cost to the parent/carer of eligible children.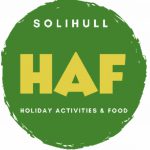 As part of the initiative, the Barons will host HAF sponsored kids who will join us with their parents at this Sunday's play-off quarter final against Sheffield.
The Barons involvement in the scheme is led by Barons goalie Sam Hewitt through his SDH Academy and through this he is looking forward to giving the youngsters their chance to watch hockey, perhaps for the first time.
"It is great to be able to work closely with Solihull Council and get the Barons involved in a community programme that also helps to engage local children and families in the sport of ice hockey. For many families and children this will be their first time attending an ice hockey game in what is expected to be a great play-off game against Sheffield."
If you know anyone who you feel may be eligible, please click on the image below for more information on how to register.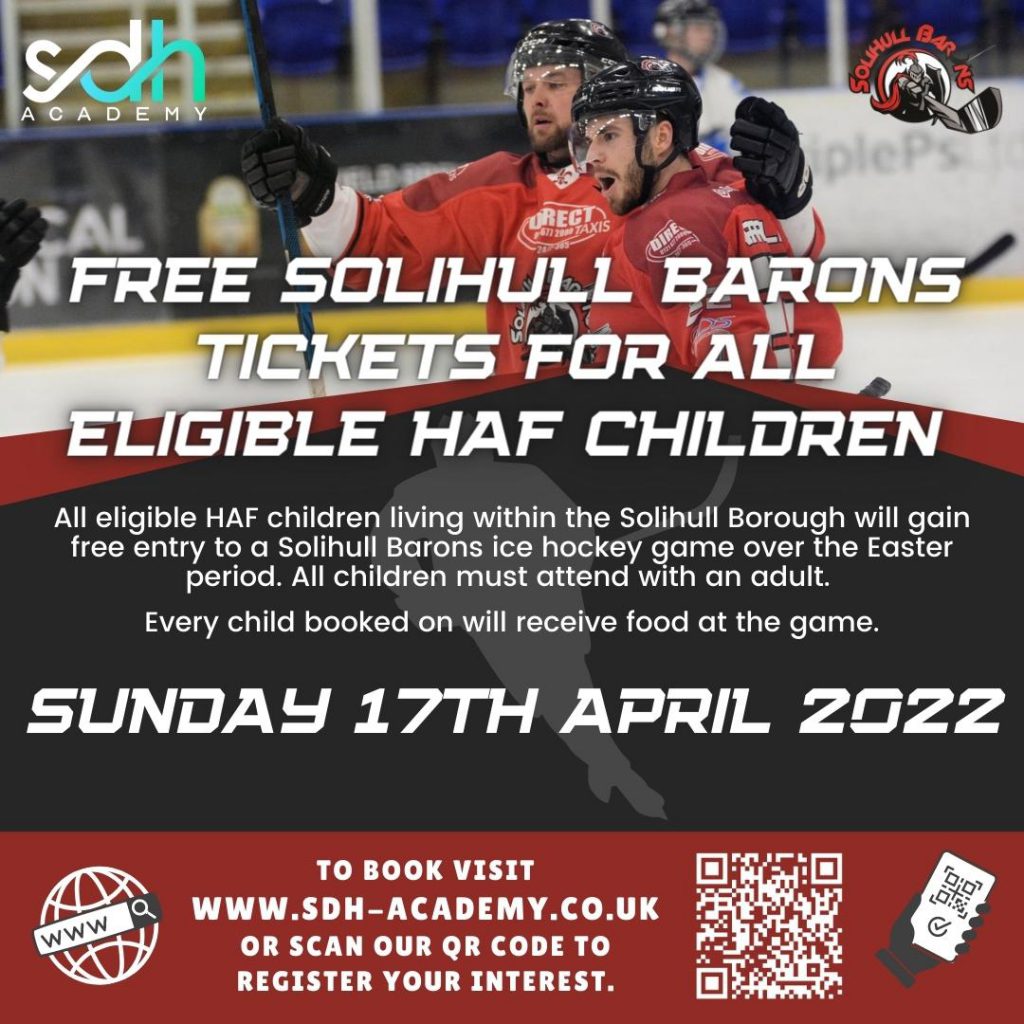 For information on the wider HAF scheme and further opportunities on offer through Solihull, please also see the council information page here.