EDG Property Solihull Barons: 2
Oxford City Stars: 2
A large crowd of home and travelling supporters were treated to a thrilling end to end hockey game on Saturday evening in a challenge tie which could easily gone either way in what was a fast paced and competitive battle to the buzzer.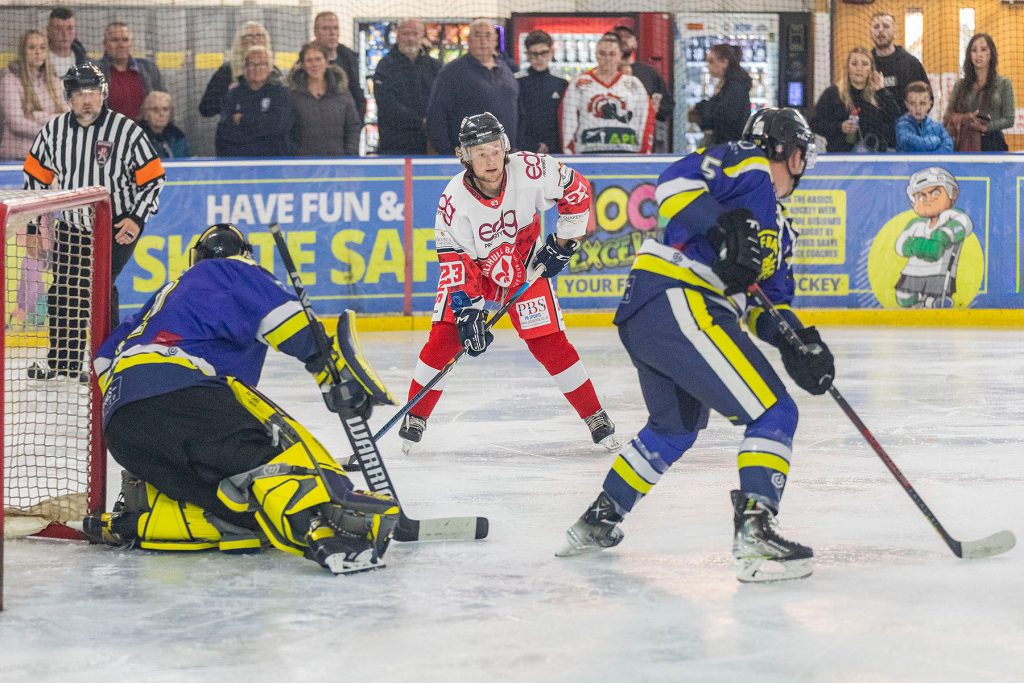 While the first period of first games back after the Summer can sometimes be slightly lethargic and sloppy affairs neither the Stars or Barons were content to ease themselves into 23-24 and the first twenty minutes was one of high intensity as the veterans and newcomers from both squads showed themselves keen to put on a real show. While the Barons probably held the balance for much of the first 20 thanks to several Stars penalties, the visitors regularly tested Laverick while Ross Miller showed himself to be strong in the visitor's net. At 11.09 the Barons finally got the opener, Jordan Stokes with the touch to send the puck beyond Miller and into the Oxford net. As the period went on the game continued to flow end to end but despite several chances on both nets the score remained 1-0 to Solihull heading in to the break. More here.