Direct Taxis Solihull Barons : 4
Sheffield Scimitars : 1
The Direct Taxis Solihull Barons returned to winning ways on Sunday with a comfortable win over the Sheffield Scimitars which saw them leapfrog both the Widnes Wild and the Scimitars themselves back into third place in the Moralee division even if all three sides are sitting on 14 points.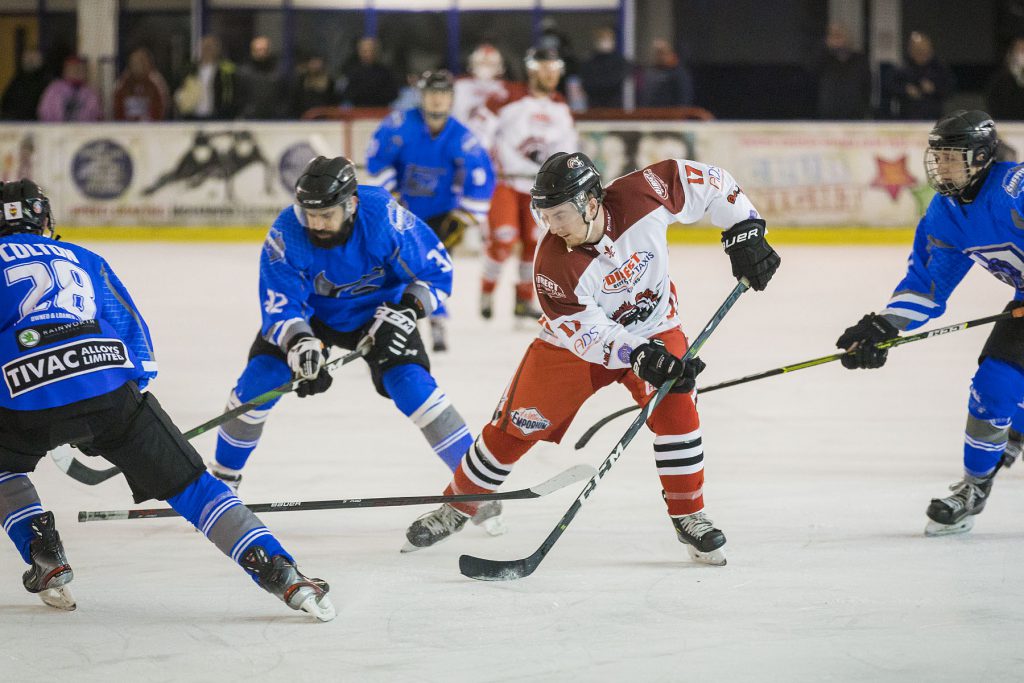 The first period was very much the Barons and while the Scim's started to make a game of it later in the period, for the first ten minutes at least, the ice was definitely tilted down to the Sheffield end. The Solihull pressure would tell and it was no surprise when the Barons opened the scoring after six and a half minutes – Phil Mulcahy tapping in between the pads of Scim's goalie James Hadfiled following a racing feed up the left wing from Niklas Ottosson. More….