TC Cars Solihull Barons fans will no doubt be delighted to welcome the massively popular Sam Hewitt back for another season at Hobs Moat. Doing the majority of the heavy lifting In net through the 2019-20 season, the re-signing of the unflappable Hewitt was always a priority for Solihull, ensuring the sort of strong presence in the crease needed by any title aspiring team.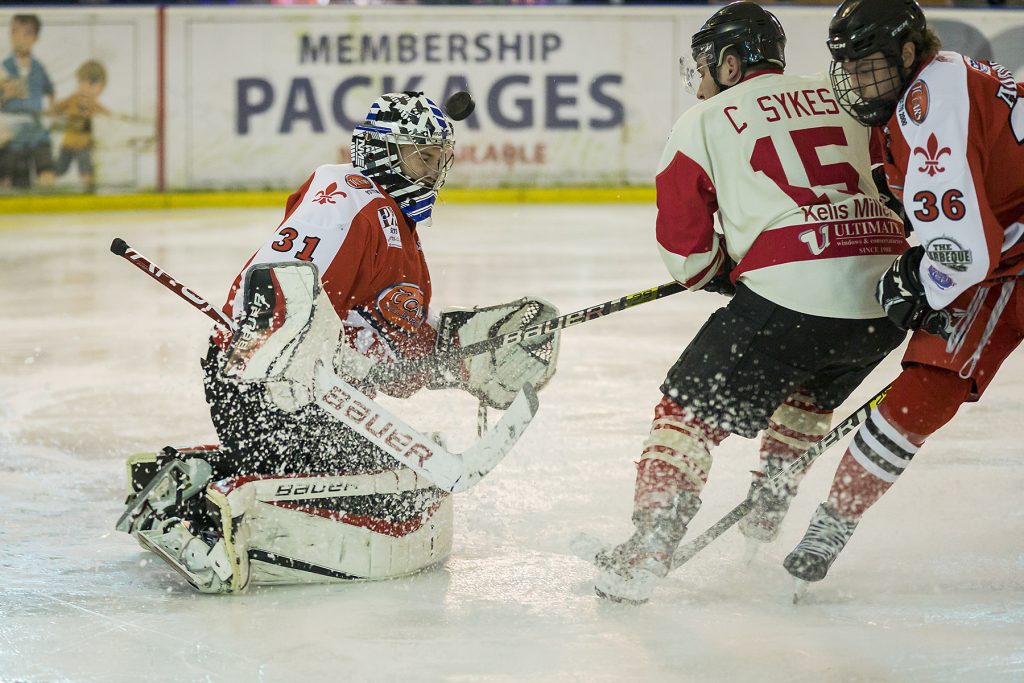 Sam was delighted to be putting on the mask once more for the Barons and was looking forward to a return to the ice :
"Firstly, I hope all Barons fans are safe and well during this very strange time that we are still in and hopefully it won't be too long before we can hit the ice again. Also, a huge thanks to Dangie for his hard work over the past few seasons and I wish him all the best in the future.
"After speaking to Bowley about his plans for the upcoming season it's clear to see that he is putting together a strong team, a team that will be competing for silverware. I am excited for the new season and can't wait to get back on the ice with the guys.
"Hopefully see you all soon!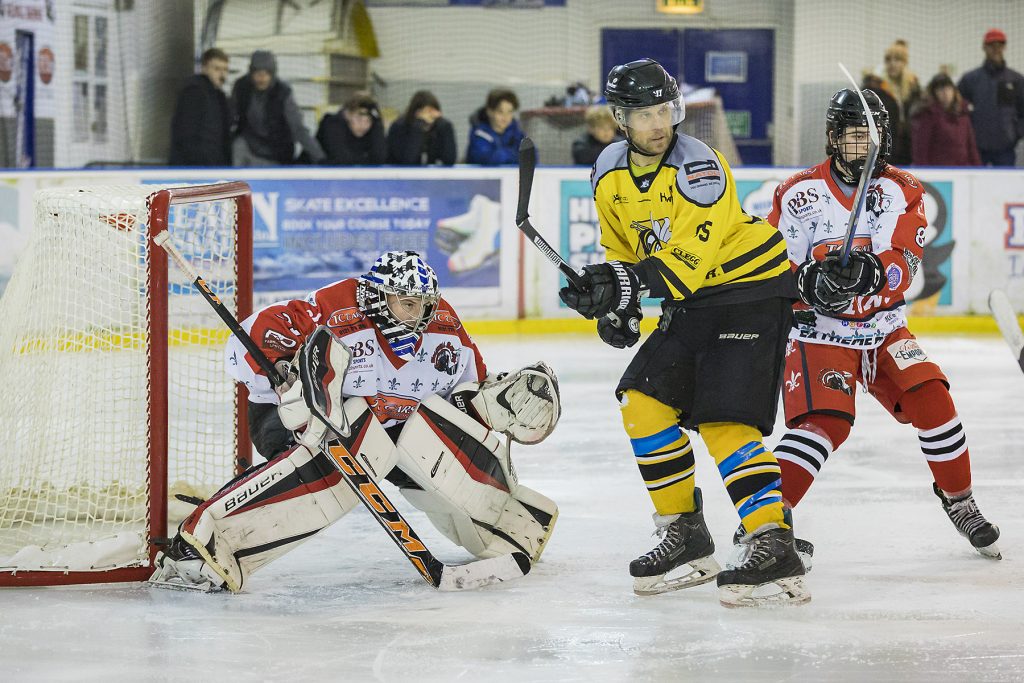 For Callum Bowley the confidence given by a strong final line of defence is key in assembling any team and Sam provides that in abundance :
"Having Sam back in the line-up for next season is brilliant news . Whenever you rebuild a team for the following season, you always have to make sure you have strong goaltending, followed by a strong defensive unit and depth across your forward line-up. With Sam, you know what you get, he takes great pride in his performances and in my opinion, he was one of the best starting goalies in our league last season. At times, we relied too heavily on him to see us through games but it didn't faze him and he produced some fine displays that helped us secure points. I was really pleased to see him pick up the supporters' player of the year award after the season he had and I believe he'll continue to play a key role for us next season.
We hope and are sure all Barons fans will be delighted to see Sam back and keep following our updates as the squad builds.