The TC Cars Solihull Barons have swooped to bring on board a new face to Hobs Moat in the form of exciting, young forward Jēkabs Bisnieks. With a development background in his native Latvia, together with experience in the States, the 21 year old more recently played for the Coventry NIHL and U20 setups, emerging as top points scorer for both.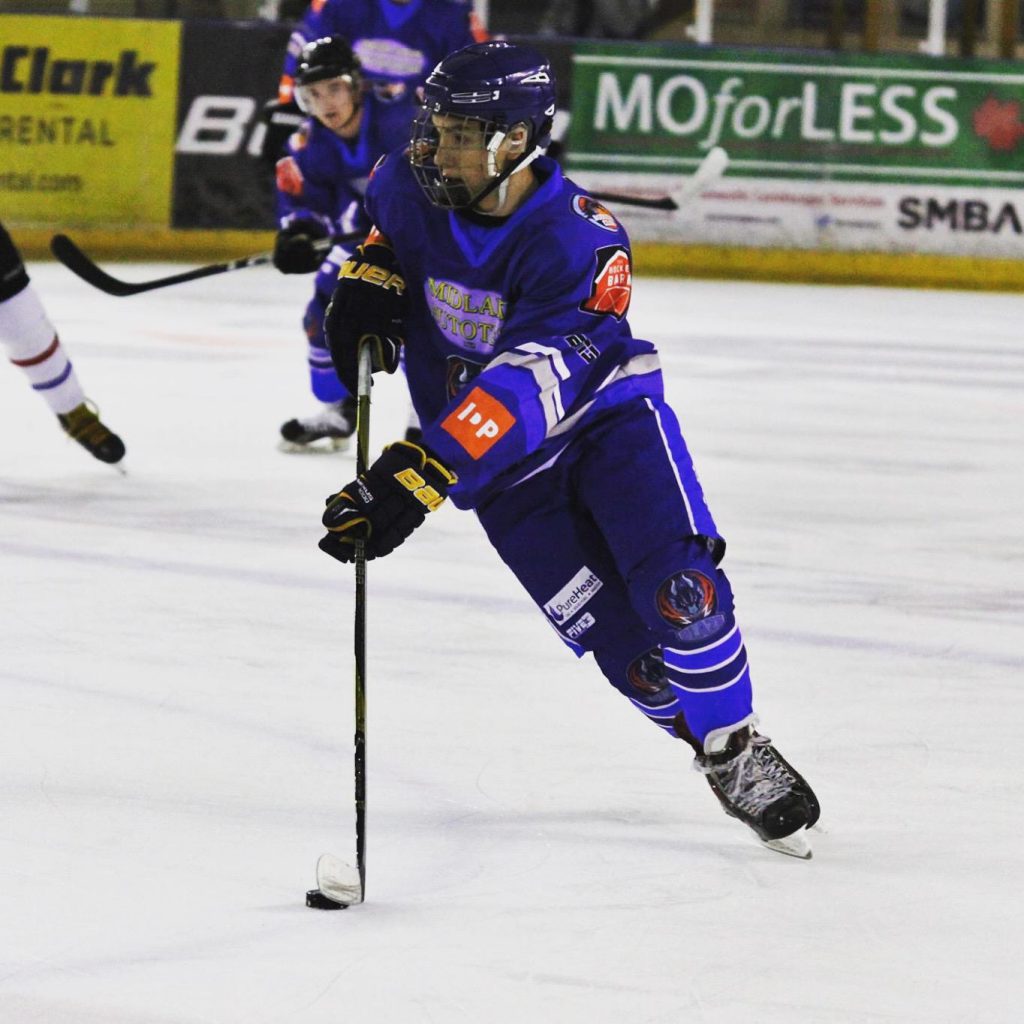 Bisnieks for his part is delighted with the deal :
"Coming back from a year in Latvia, I had couple options to choose from, but seeing the solid performance of last season, I leaned towards Barons. I have skated with most of the guys from the team, so I know how good of a level the players bring and what they are capable of. Knowing that I can join Mulcahy brothers again also helped my decision as we developed great chemistry at NIHL Coventry Blaze.
"I'm excited to join the team and eager to achieve even more this year.
While stability of rosters has been a hallmark of Barons teams for a number of years, the opportunity to sign a strong, young prospect was too good a chance to miss for Solihull coach Callum Bowley :
"I am delighted to bring Jēkabs to Solihull and have him in our lineup for next season. Offensively he's very good and I think he'll slot nicely into our team. He's a highly skilled forward, skates well and is still a young lad so he's only going to improve. Everyone I've spoke with about him has only had good things to say, which is important and shows the type of person he is. We have a very close knit team and already have a strong forward lineup, so to add a new face, I wanted to make sure he definitely ticks all the boxes, and he does that. It's an exciting signing for the club and I think the fans will like what they see when he steps out on the ice.
Stay tuned for more news and signings soon !!!