The Solihull Barons are very pleased to announce the extension of Coventry Blaze NIHL goalie Ben Lee's two-way contract at Hobs Moat.
Goalie Ben Lee has of course been part of a similar arrangement for the last few seasons and has combined time in net with Cov with cover and starting time in the Barons goal.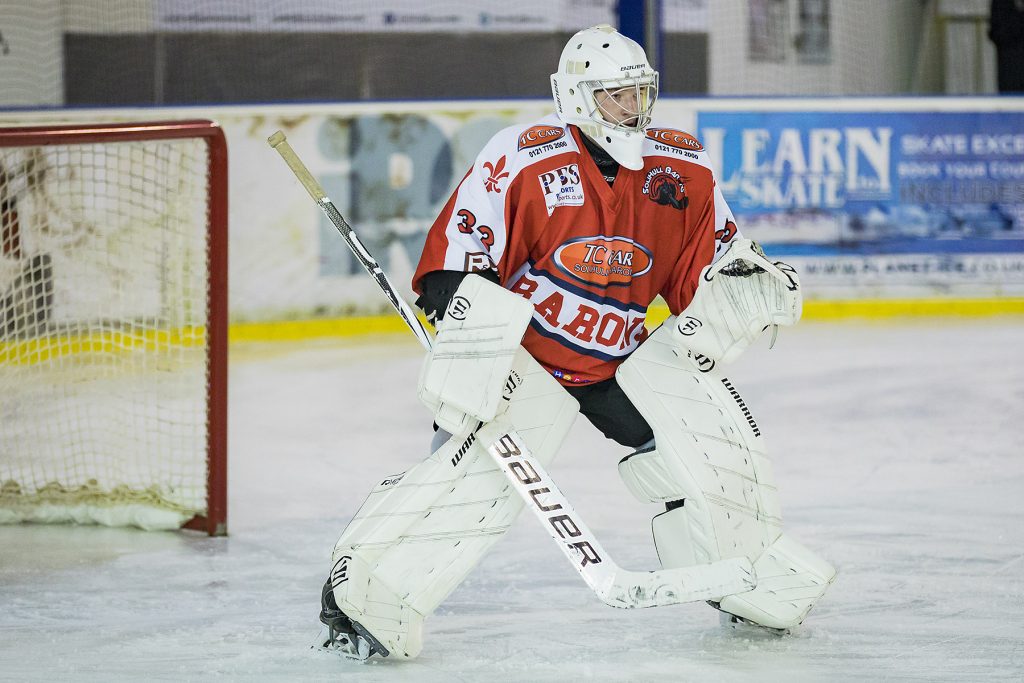 Phil Lee was very happy to continue the arrangement to allow Ben further development time while giving the Barons that essential but difficult to fill, third goalie roster spot :
"I am really pleased to see Ben back as the third goalie for the Barons. Coventry NIHL Blaze have again agreed a 2 -way arrangement, to give Ben the ice time he needs to develop his skills whilst also training with the Barons, gaining valuable experience. This fits with Bens fantastic work ethic as he enjoys being on the ice as much as is possible! Ben will support Sam and Graham as the third goalie which can be a difficult but vital position on the team as you never know when you will be called into action, and have to be ready to step on the ice at short notice. Welcome back Ben.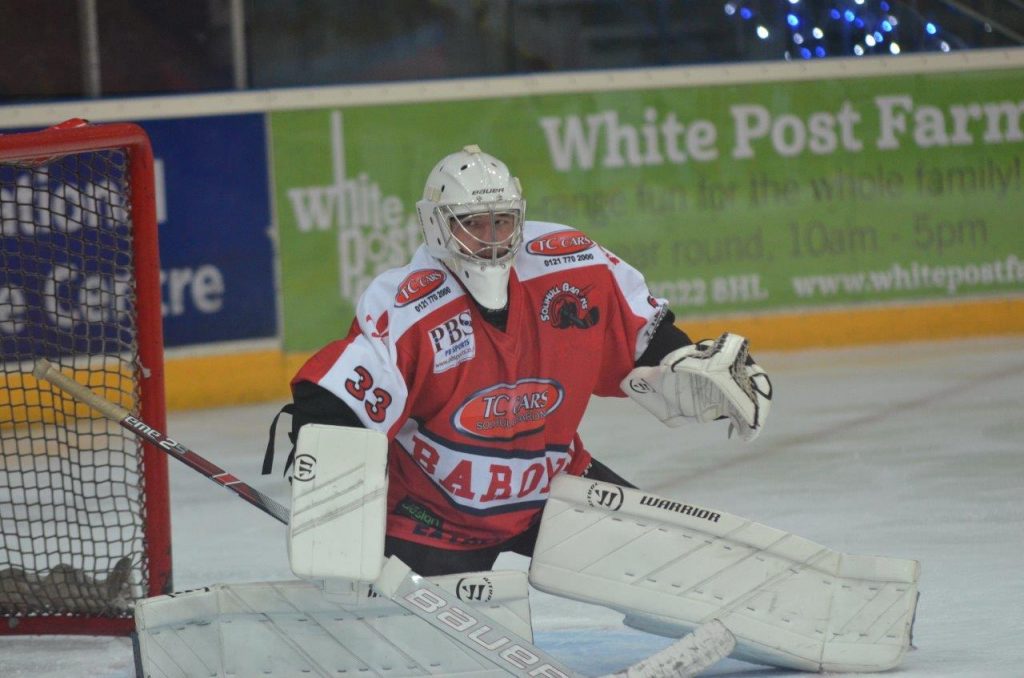 Ben himself was also happy with the arrangement and the chance of testing himself against division 1 opposition while continuing to strengthen his overall game through regular ice time at Coventry and training with both rosters :
"It is great to have once again been given the opportunity to be part of the Barons roster. It was an easy decision to return and I am grateful to be given the chance to be part of the organisation once more. I look forward to training again with the guys and getting the season underway.
The squad is nearly there now but keep following for all the very latest news on the league schedule as we ready ourselves for a return to competition in only a month's time.