The Solihull Barons have added strength and edge to their roster with the re-signing of forward Phil Mulcahy and D-man Jordan Stokes.
Phil Mulcahy has been a strong presence in the Solihull forward lines since joining the squad. Playing a hustling game and giving the opposition little chance to rest Phil isn't afraid to do what is needed to get the goals whether this is turning over the opposition puck, creating space through slick turning play or getting into the gritty, high traffic areas around the opposition net to pick up any rebounds or deflections going. As a result of this high energy approach Phil Lee was very happy to see Mulcahy back.
"I am pleased to welcome Phil back into the team this year. Phil is a talented and skilful player and is not afraid to go into the corners or stand in front of the net with the physical presence of opponents. Phil also has a keen eye for the net and can turn opportunities into goals easily. He brings speed and energy to the team. Pleased to have you back Phil.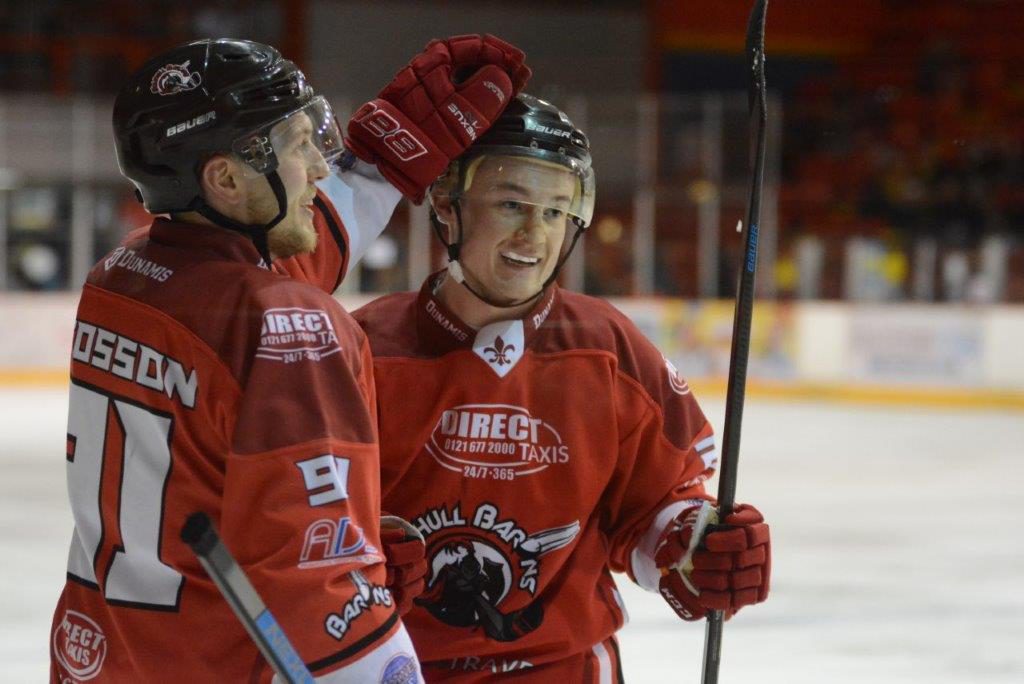 Mulcahy himself was delighted to be returning to the Barons for another year :
"It is great to be back with Solihull for another year. It is a good dressing room of so we want to deliver what we think is our true potential and be up there in the mix come the end of the season. It always seems a long Summer away from the ice and it will be great to get back in front of the Barons support when we hit the ice again in September.
With Jordan Stokes the Barons are brining back a highly skilled D-man, calm on and off the puck in even the most pressured situations. While very safe in neutralising and chances offered to opposition forwards Stokes transition play is also very strong and his speed over the ice and eye to opportunity can quickly turn the tables in the Barons favour.
Phil Lee recognises the benefits of players like Stokes:
"Jordan is a key member of the defensive unit, so I am really pleased he has decided to re-sign for the Barons this year. Jordan provides defensive quality to the team as well as great skating and vision which will help transform from defence to offence quickly. Jordan will be a key player in neutralising forward units of other teams, reducing their goal threat within the defensive zone. I look forward to working with Jordan this year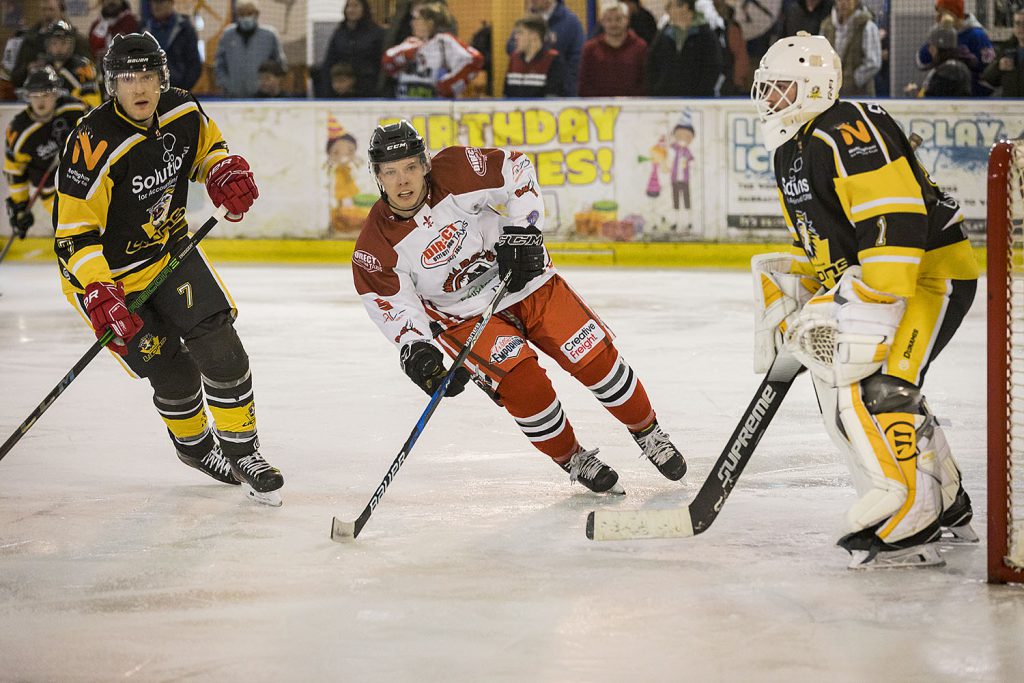 Stokes himself is very happy to be spending another year back at Hobs Moat :
"Practice is starting up again soon so I am really looking forward to lacing the skates up once more. A new season is always exciting and with something of a new set-up at the Barons we are really keen to show we can deliver for Phil"
So two more popular returnees to the Barons and only a few more roster spots to go. Keep following for news on those final few places, pre-season ties, shirt designs, schedule and season tickets.
#COYBARONS