TC Cars Solihull Barons : 9
Nottingham Lions : 0
EIHA Moralee Division
The TC cars Solihull Barons took a while to hit their stride against a young and short benched Nottingham Lions but once up to speed and having broken the initially solid Lions defences the result was never in doubt.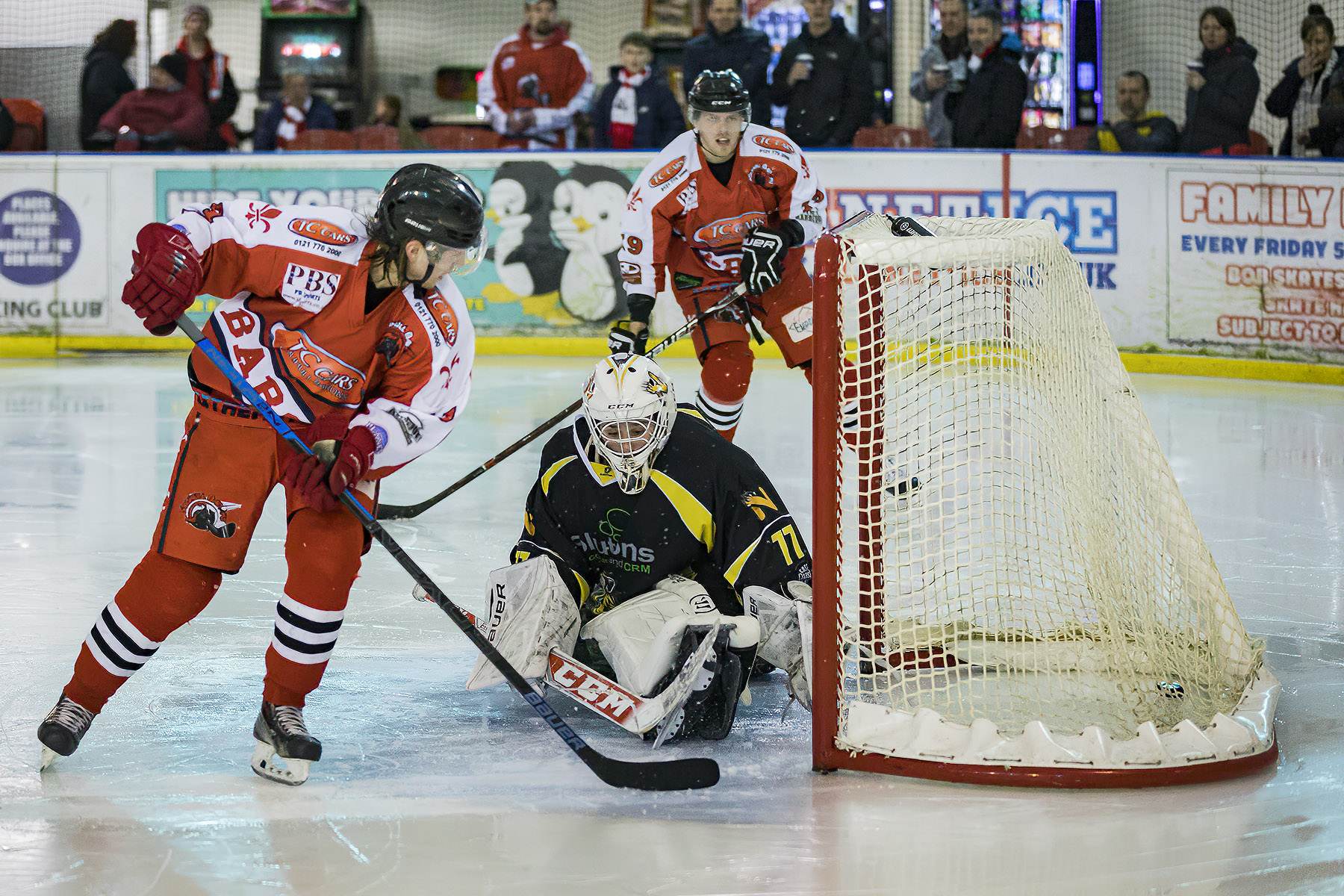 It would take until the 17th minute for Solihull to open the scoring when a blend of hustle and tic tac toe passing  between Adam Brittle and the Mulcahy brothers saw the former find the net. Off the restart, the Lions were adjudged to have had a player pulled down when clear through on goal. The resulting penalty shot would not however be converted as Nottingham's Cameron Pywell hung onto the puck a fraction too long and by then Sam Hewitt's left leg had blocked off the only option left. More here.