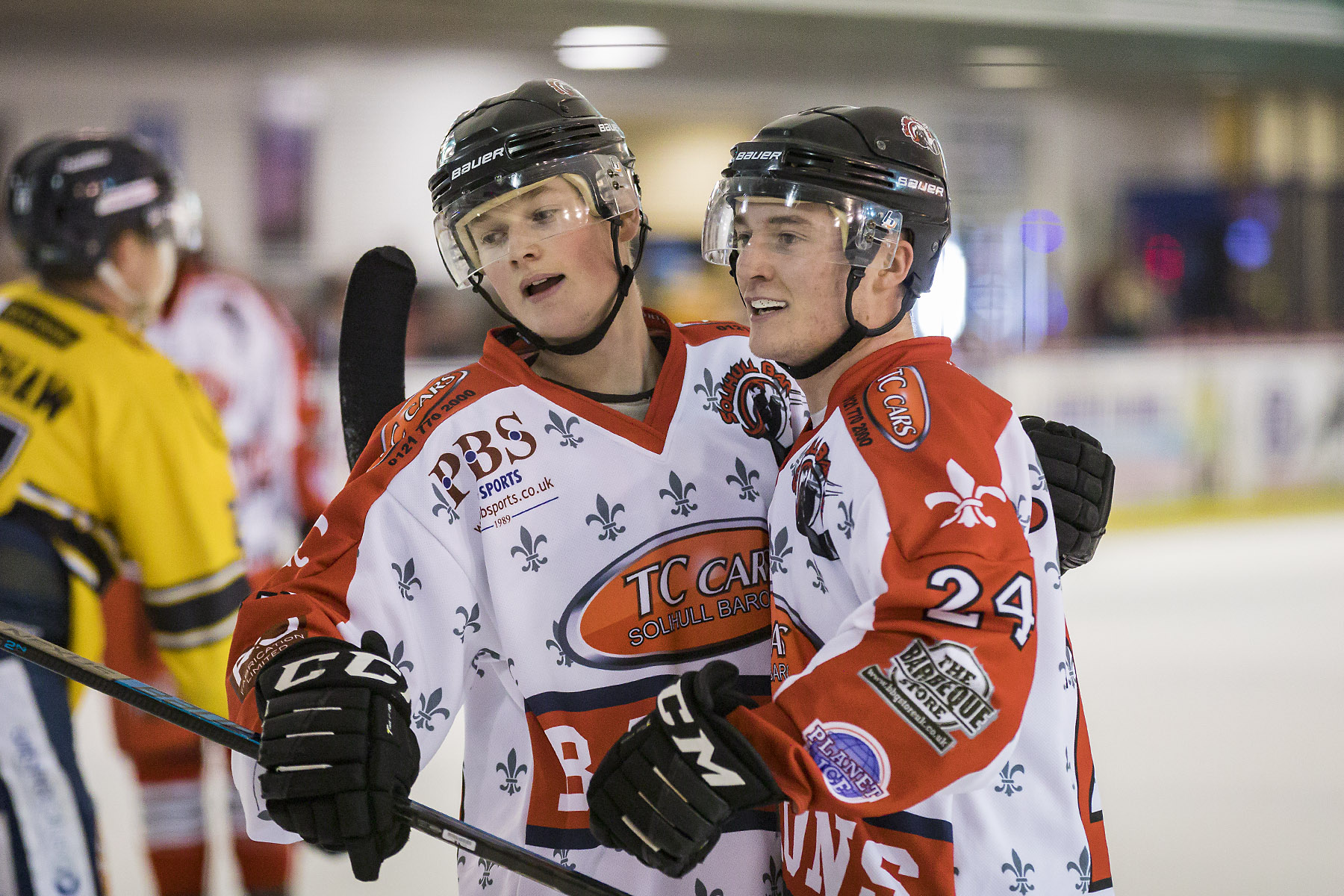 Your TC Cars Solihull Barons wind up their league campaign this weekend away at Billingham on Sunday evening but the season as a whole is far from over with the play-off round robins coming up over the next few weeks and more home games to enjoy before the finals weekend.
Over the weekends of the 21st/22nd and 28th/29th of March and the 4th/5th April the top six sides in the Moralee Division will split into two pools of three to determine which sides will make it to the Play-Off Finals at Ice Sheffield over the Easter weekend. The first pool will consist of the sides finishing 1st, 4th and 5th in the league, the second those sides finishing 2nd, 3rd and 6th.
Regardless of Sunday's result the Barons will finish the league in third place behind the Whitley Warriors and Solway Sharks. This will place us in a play-off pool with the Sharks and the Billingham Stars or the Blackburn Hawks and we will play these sides once each home and away over the next month. These two home ties are included on the season ticket.
The top two sides will then head to the finals at Ice Sheffield where they will meet the top two sides of the second pool featuring the Warriors, Sting and Hawks or Stars, with the winners from each pool being drawn against the runner up in the other pool.
Stay tuned for details of the pool fixtures as soon as we get them confirmed !!!