TC Cars Solihull Barons : 4
Whitley Warriors : 7
EIHA Moralee Division
The TC Cars Solihull Barons got off to a good start but failed to maintain this against the league leading Whitley Warriors on Saturday night.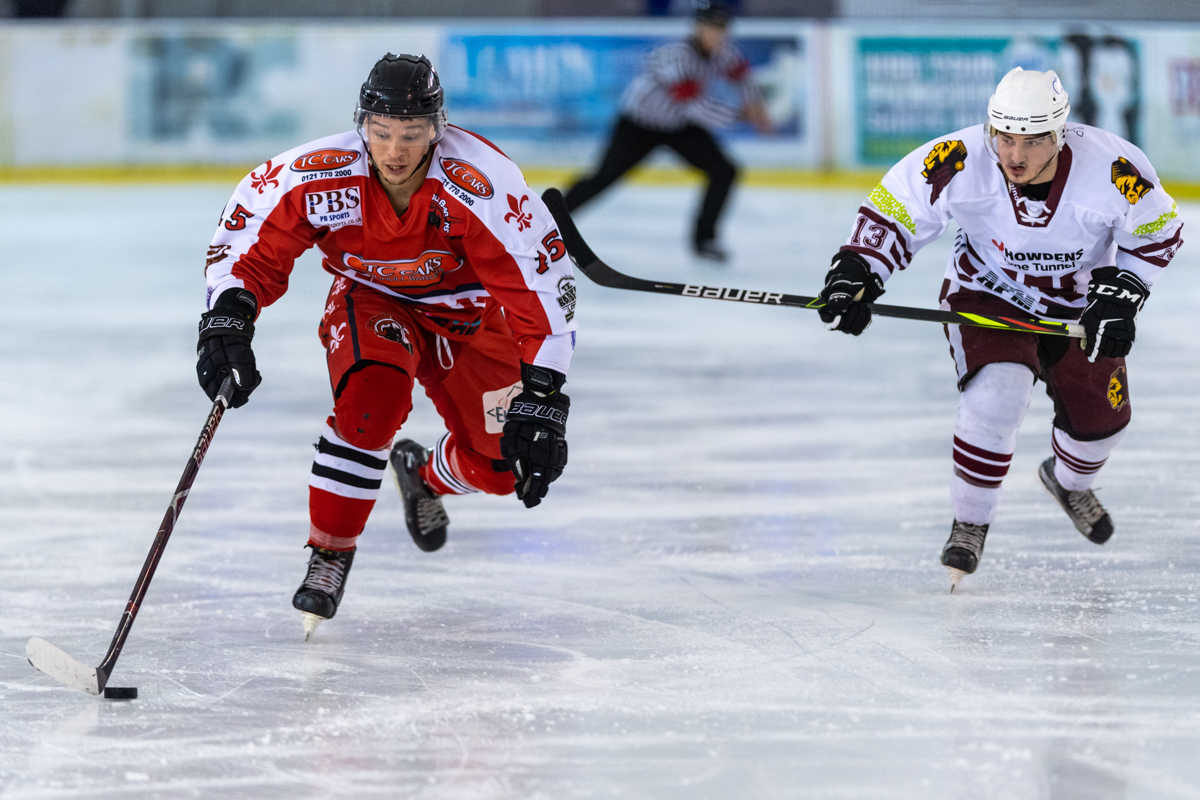 The home side were the first to get the puck in the net as a Barons breakaway on 5 minutes had Phil Mulcahy racing up the right hand side of the ice before cutting the rubber back to Callum Bowley roaring down the middle to slot home for Solihull goal number one. More here.