4
-
7

Recap
TC Cars Solihull Barons : 4
Whitley Warriors : 7
EIHA Moralee Division
The TC Cars Solihull Barons got off to a good start but failed to maintain this against the league leading Whitley Warriors on Saturday night.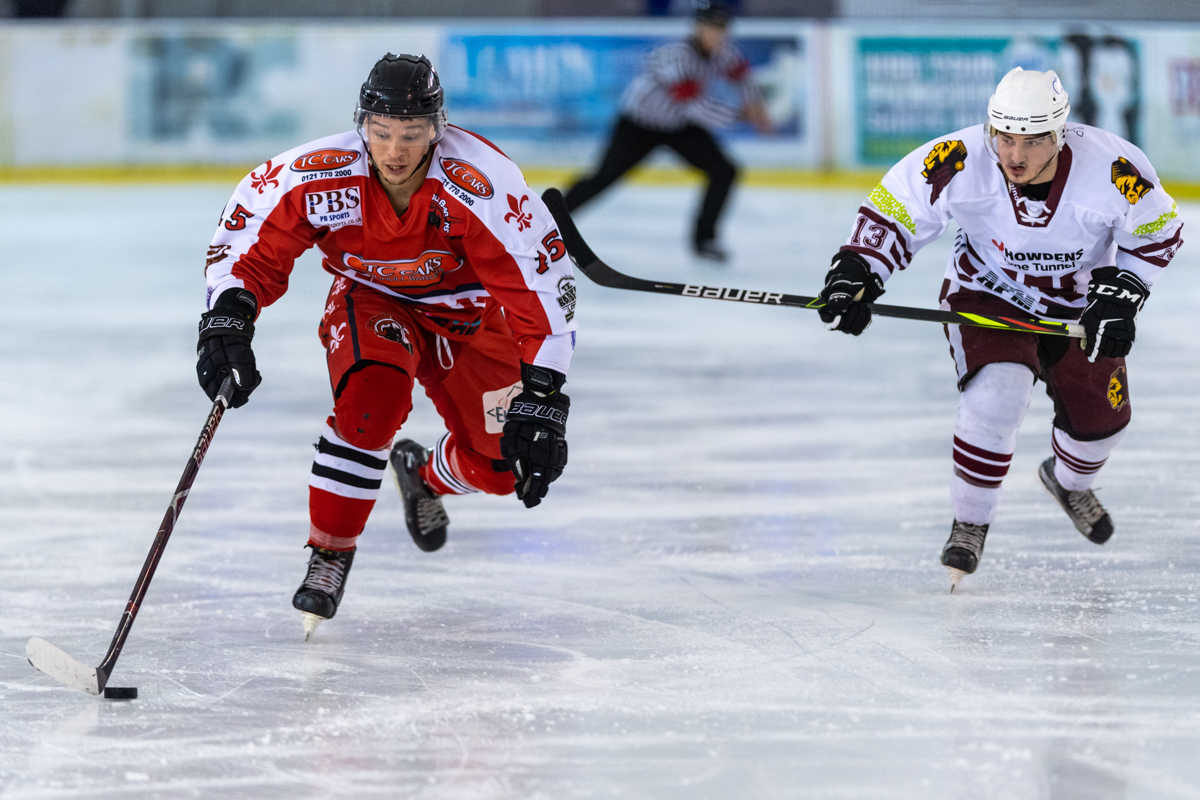 The home side were the first to get the puck in the net as a Barons breakaway on 5 minutes had Phil Mulcahy racing up the right hand side of the ice before cutting the rubber back to Callum Bowley roaring down the middle to slot home for Solihull goal number one. While the Warriors pushed and the Barons tried to consolidate, powerplays both ways proved fruitless until Niklas Ottosson converted in the 17th minute with a stylish solo effort. The teams were then sent to the dressing rooms a minute or so early as an altercation round the Whitley net left blood on the ice and necessitated an early ice cut.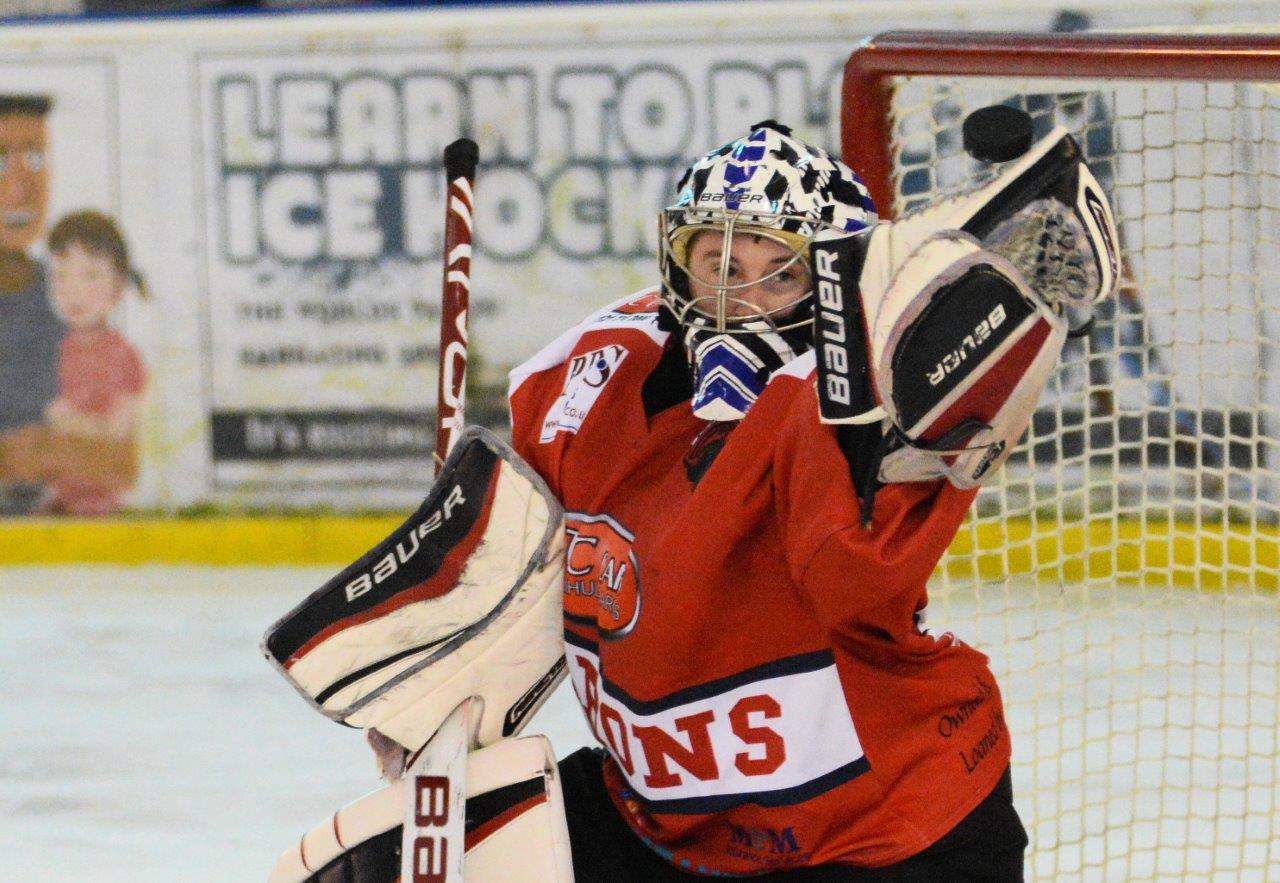 The upshot of this altercation was the potential of up to 7 minutes powerplay for the Barons, though they would emerge from this having failed to capitalise. A Phil Mulcahy goal on the 23rd minute was almost immediately countered by the Warriors making the most of a sloppy Solihull penalty which interrupted the Barons powerplay and when the chance came, Ben Campbell did not let it pass him by to get the Warriors opening goal. The Warriors looked dangerous on the break but it was close-in pressure play which earned them their second, Campbell once more tapping in after a frantic minute of puck pinball around the Solihull net to give the Barons a single goal advantage heading to the final 20 minutes.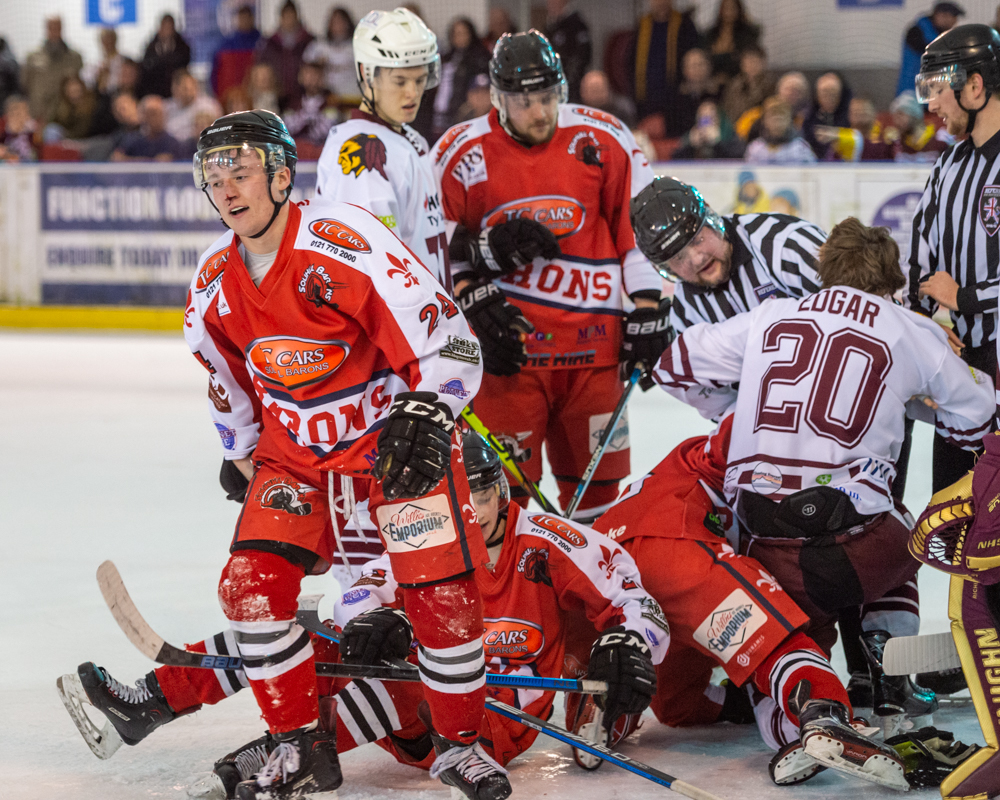 Two minutes in and the Warriors tied things up as Campbell got his hat-trick off of a Ross Murray feed, the pair exploiting the far side gap following a Solihull line change. The Barons quickly restored their lead courtesy of Adam Brittle making a neat two-handed break with Daniel Mulcahy before, who else but Campbell, evened things out again. With just over 10 minutes to go Murray put the Warriors into the lead for the first time before a chance for Solihull to level up failed when a penalty shot, awarded to Callum Bowley was not converted. The Barons then began to run into penalty trouble and out of steam and time as the Warriors exploited the ensuing powerplays for goals 6 and 7 – Ben Campbell once more with the final touches.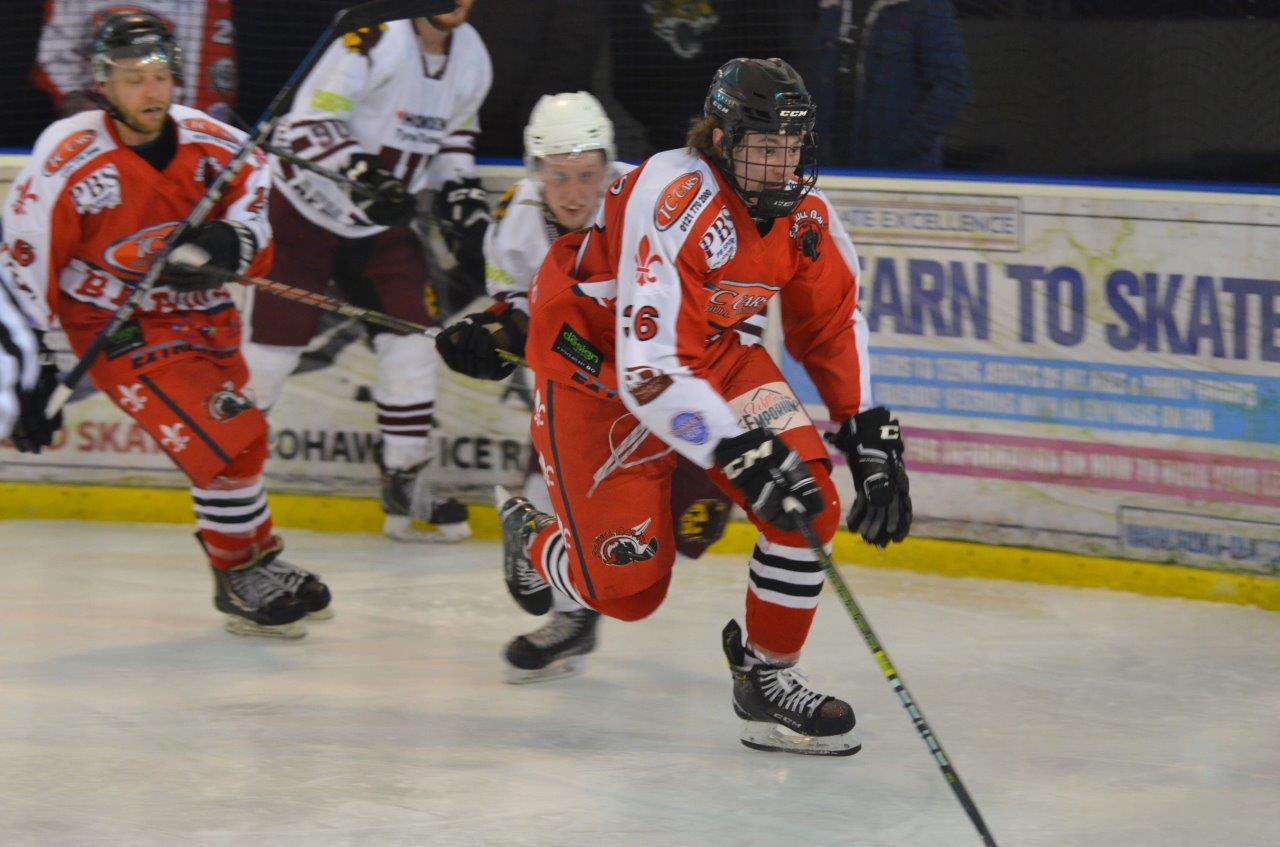 With Sunday's away tie at Billingham being postponed due to weather concerns, the Barons are next in action this coming weekend. And a big weekend it will be with the Midlands Cup at stake over a two leg final. On Sunday, the Barons head up the M6 to Blackburn to take on the Hawks with the deciding second-league at Solihull on Sunday, face-off 5:30pm.
Barons Man of the Match Niklas Ottosson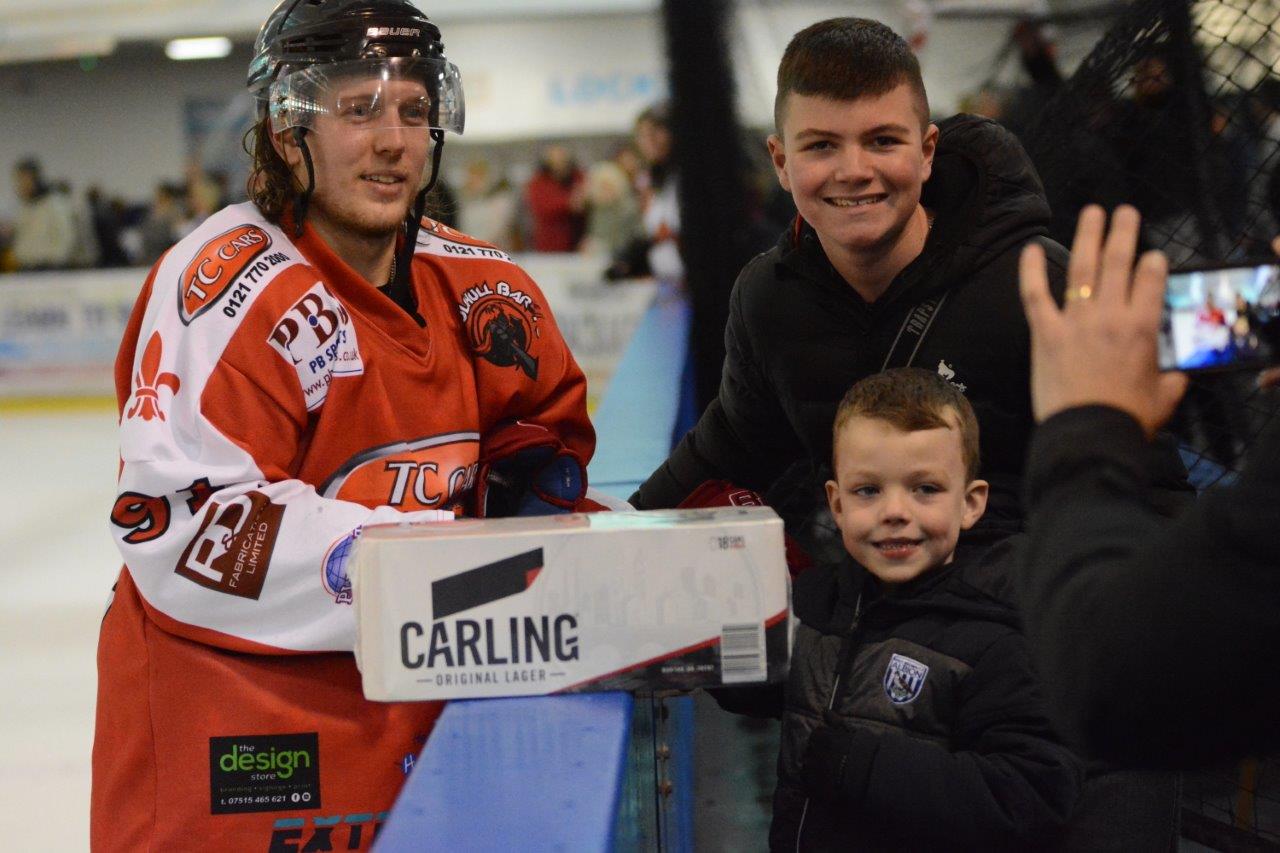 Warriors Man of the Match, Ben Campbell (J&K Davies)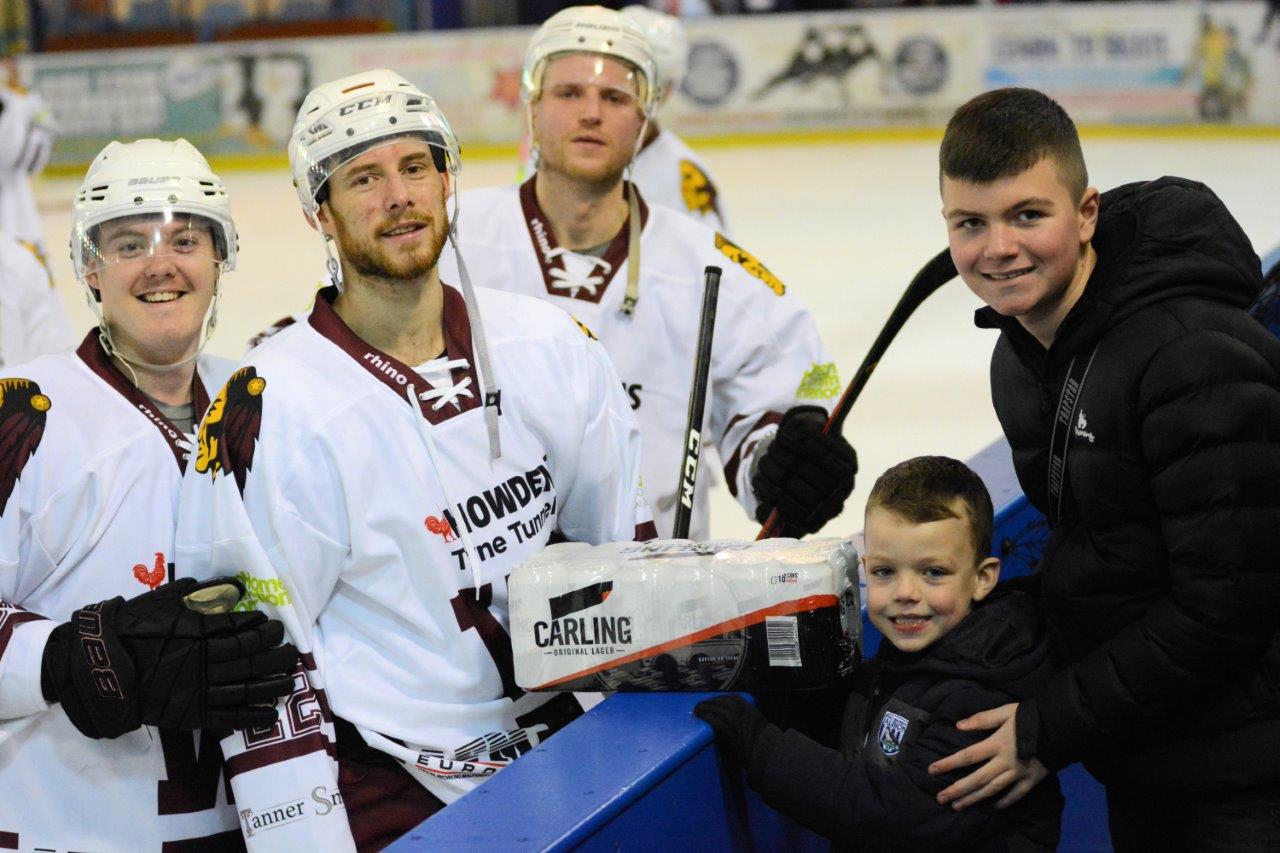 Details
| Date | Time | League | Season |
| --- | --- | --- | --- |
| February 8, 2020 | 5:30 pm | Moralee Division | 2019/20 |
Results
| | | | | |
| --- | --- | --- | --- | --- |
| TC Cars Solihull Barons | 2 | 1 | 1 | 4 |
| Whitley Warriors | 0 | 2 | 5 | 7 |
Whitley Warriors
| Position | G | A | PIM | SA | GA | SV |
| --- | --- | --- | --- | --- | --- | --- |
| | 7 | 12 | 37 | 37 | 4 | 33 |