Zoo Accounting Solihull Barons : 1
Solway Sharks : 6
A short benched Zoo Accounting Solihull Barons held the Moralee League champions elect, the Solway Sharks, in check for the first half of Sunday evening's game before the Scots' continual pressure told and the visitors eased away in the final period.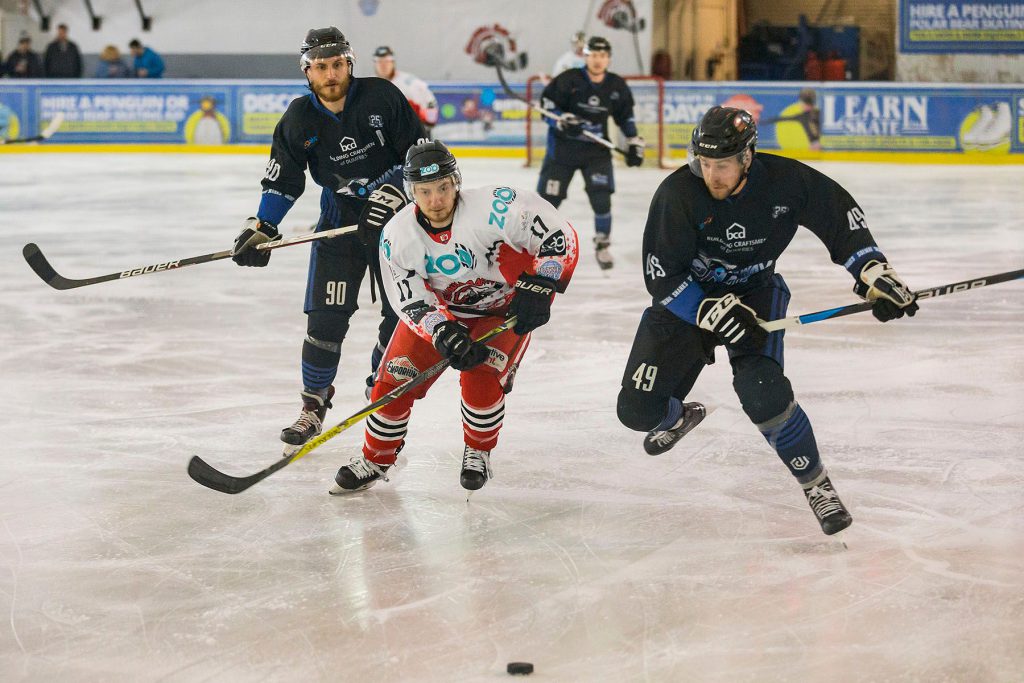 After 4 minutes, the Barons looked to have opened the scoring as Niklas Ottosson bullied his way through the Sharks defence and slotted home only for a prior high sticks penalty to have wiped out the goal. The resulting powerplay however quickly saw scoring, the Shark's Stuart Kerr swiftly finding the net. The Barons strongest spell came around the 10 minute mark but the final finish was not quite there. The remainder of the period became penalty filled but there was no further scoring despite the extra space on the ice and the teams went into the break with the visitors up by the single goal. More here.