1
-
6

Recap
Zoo Accounting Solihull Barons : 1
Solway Sharks : 6
A short benched Zoo Accounting Solihull Barons held the Moralee League champions elect, the Solway Sharks, in check for the first half of Sunday evening's game before the Scots' continual pressure told and the visitors eased away in the final period.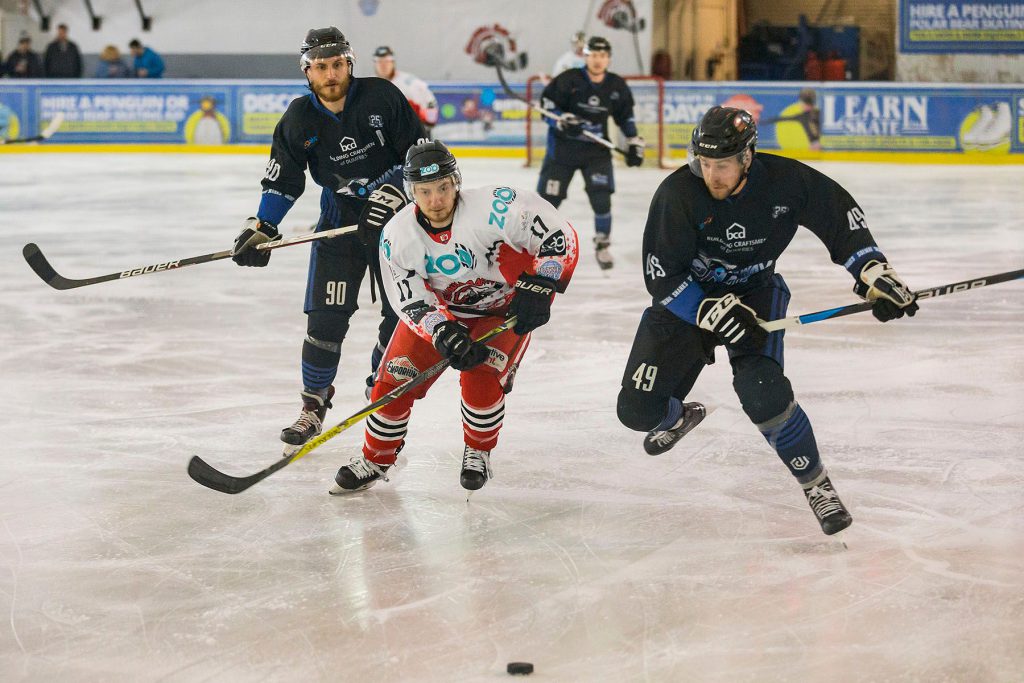 After 4 minutes, the Barons looked to have opened the scoring as Niklas Ottosson bullied his way through the Sharks defence and slotted home only for a prior high sticks penalty to have wiped out the goal. The resulting powerplay however quickly saw scoring, the Shark's Stuart Kerr swiftly finding the net. The Barons strongest spell came around the 10 minute mark but the final finish was not quite there. The remainder of the period became penalty filled but there was no further scoring despite the extra space on the ice and the teams went into the break with the visitors up by the single goal.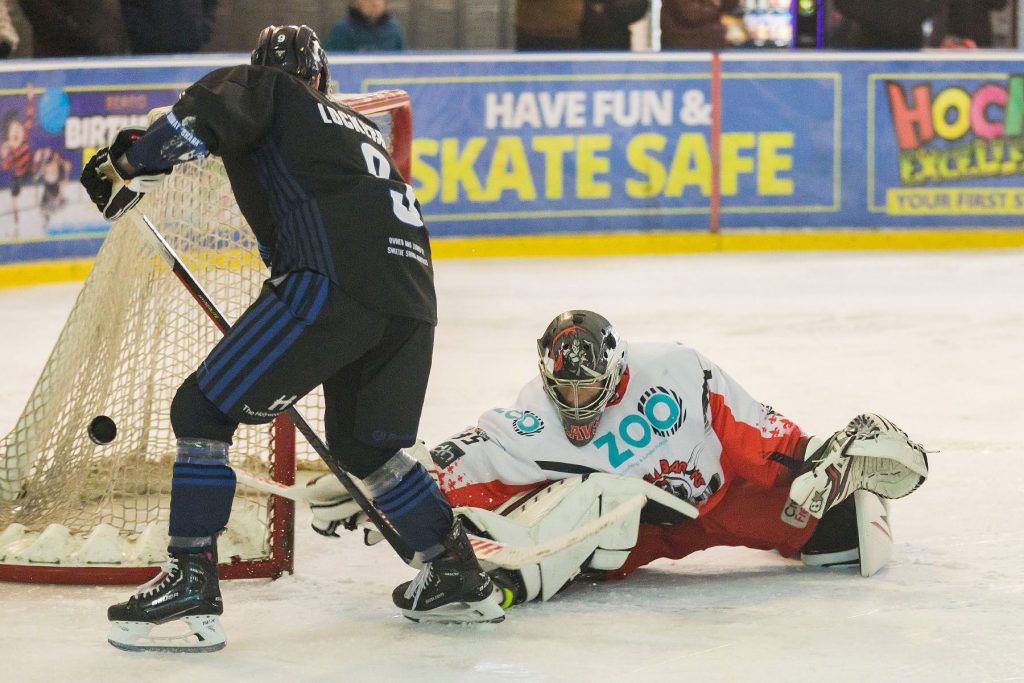 The Barons would finally get on the scoreboard six minutes after the start of the second period as Andy Whitehouse fed Rich Slater the puck allowing the Solihull number 17 to tear his way up the ice before deking Callum Hepburn in the Solway net to level the scores. Just after 10 minutes the Sharks restored their lead, Struan Tonnar scoring after a period of solid Solway pressure. This lead was then extended within seconds after the Barons got caught with the puck in their own end and a speculative shot from the right hand point by Kian Shevlin caught out Laverick and found the gap just inside Solihull's left hand post.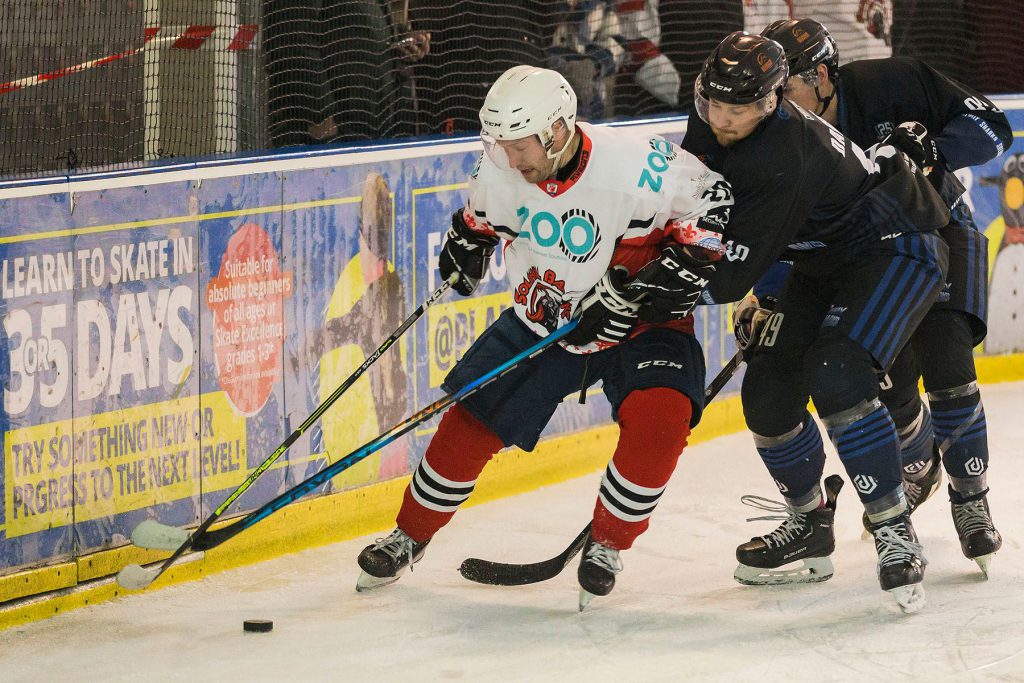 Five minutes into the third and Solway stretched their lead to three as slick play in the Barons zone afforded Scott Henderson a chance which he duly converted for the Shark's number 4. The visitors would continue to notch up the goals as a break by Callum Boyd and Henderson gave the latter Solway's 5th of the evening. By the game end the Sharks had hit six as Ross Murray got the best in a goalmouth scramble.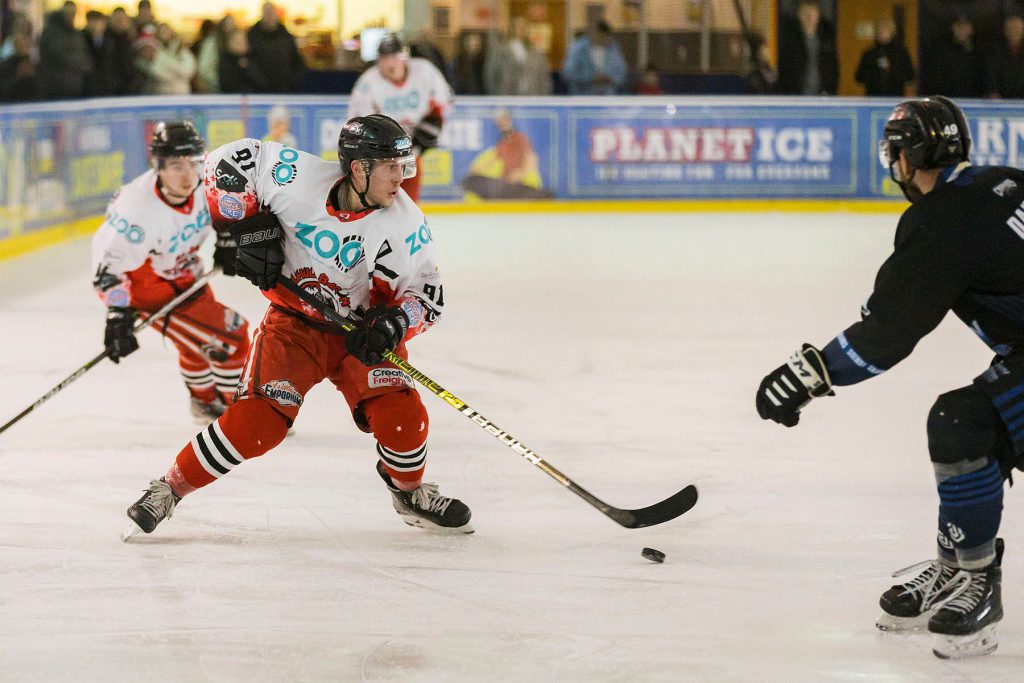 The Barons round off their 2022-23 Moralee regular season campaign next weekend with away trips to the Widnes Wild on the Saturday and the Sheffield Scimitars on the Sunday. Please note that the Wild game faces off at 7.00pm, not 5.30pm as advertised earlier.
The Barons will have one more home tie this season as part of a two legged playoff quarter final over the first weekend in April. At time of writing this looks likely to see the Barons drawn against the Widnes Wild with the Barons at home on Saturday 1st April. The winner of the quarter finals will head to the play-off finals to be held at Altrincham over the Easter weekend.
Barons Man of the Match, Rich Slater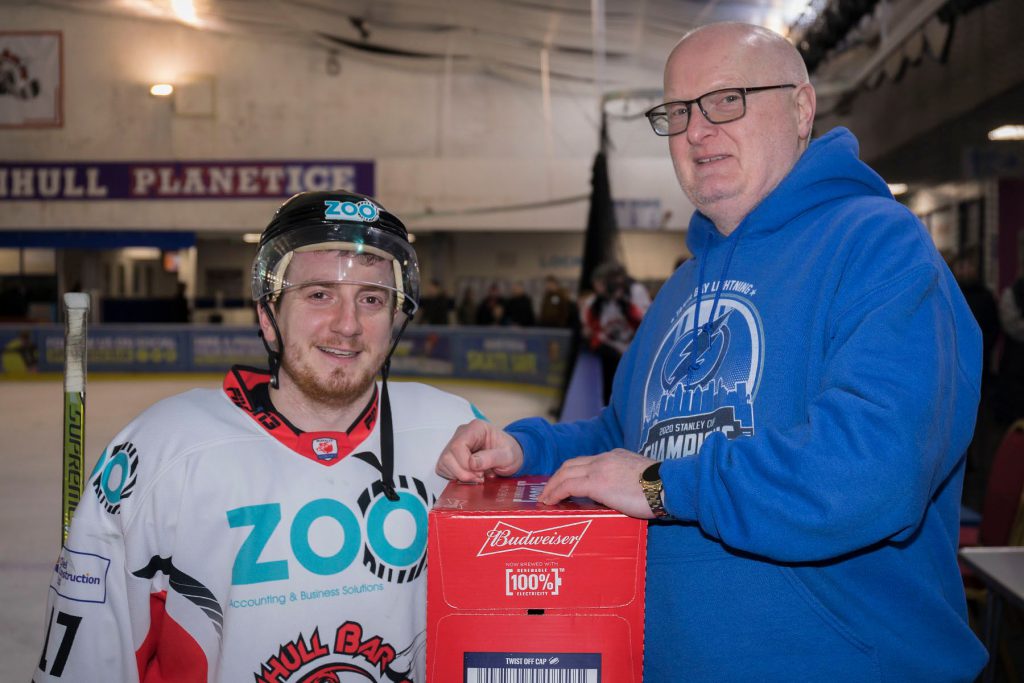 Sharks Man of the Match, Scott Henderson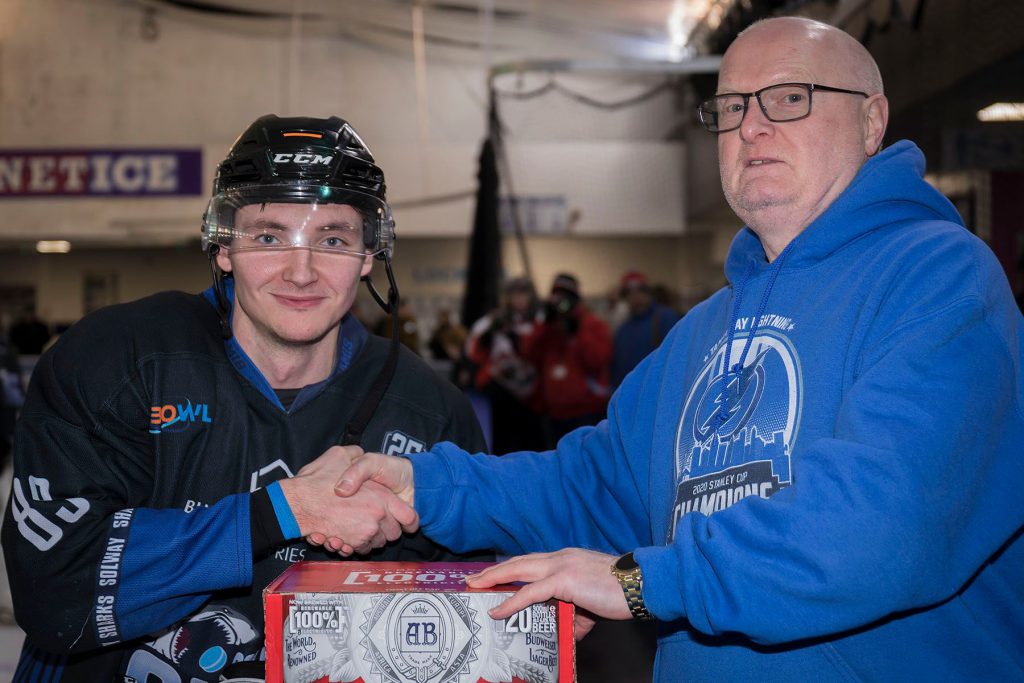 Details
| Date | Time | League | Season |
| --- | --- | --- | --- |
| March 19, 2023 | 5:30 pm | Division 1 | 2022/23 |
Results
| | | | | |
| --- | --- | --- | --- | --- |
| Solihull Barons | 0 | 1 | 0 | 1 |
| Solway Sharks | 1 | 2 | 3 | 6 |
Solway Sharks
| Position | G | A | PIM | SA | GA | SV |
| --- | --- | --- | --- | --- | --- | --- |
| | 6 | 8 | 18 | 32 | 1 | 31 |