The Direct Taxis Solihull Barons welcome back two highly experienced players with the return of fan favourite Rich Slater and high energy forward Paul Stanley.
Rich Slater has been a mainstay with the Barons over the past decade and barring a year with Nottingham while at University has more or less iced exclusively for Solihull since a junior. Slater has also averaged a goal a game through his career with the Barons and currently sits at number three in the all time scoring table for Solihull behind only imports Luc Chabot and Steve Chartrand. Given his consistency and commitment to Solihull it was no surprise when Callum Bowley invited Slater back.
"I am pleased to see Slats return for next season as he has a good attitude, great eye for goal and a team-first guy. He is a player who has the ability to find the puck in good areas of ice and chip in with big goals, so to have him back in the line up is a huge boost for us and a great signing.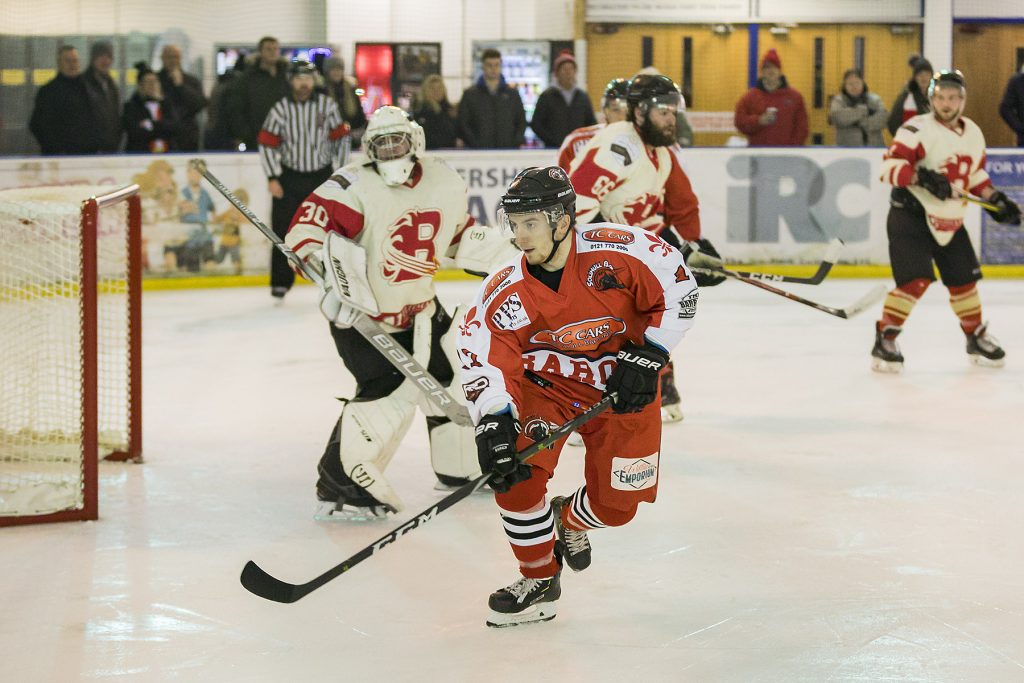 Slater for his part is keen to blow the dust of his skates and get back on the ice:
"What a strange year it's been. Back in August last year, you'd be forgiven for thinking we'd get some sort of season under way. As frustrating as it has been with rules changing and lockdowns coming and going, sport is secondary to people's health. With that, I hope that everyone has managed to keep safe and stay positive.
"I'm more optimistic we'll get a full season in this time around and am excited to get back on the ice and enjoy playing once again! I look forward to seeing some regular faces at the games during the season, let's make it a good one!
With Paul Stanley the Barons have another committed team player who will take the goals when they come his way but whose focus is the overall team performance whether that be the breakaway up the ice, the set-up play for his line or the harassment of forwards and point men in the Barons own end. His work rate has clearly not gone unnoticed and Stanley is therefore another key part of Callum Bowley's Barons jigsaw:
"Having Stanley back for next season is great news for the club. I really like the way he plays and believe he sometimes doesn't get enough credit for the work he puts in. He brings a lot of energy to the team, does an awesome job in taking away time and space for opposing d-men, commits to finishing his hits which gets the team going when we need that spark. I'm delighted to have him back on board and look forward to working with him.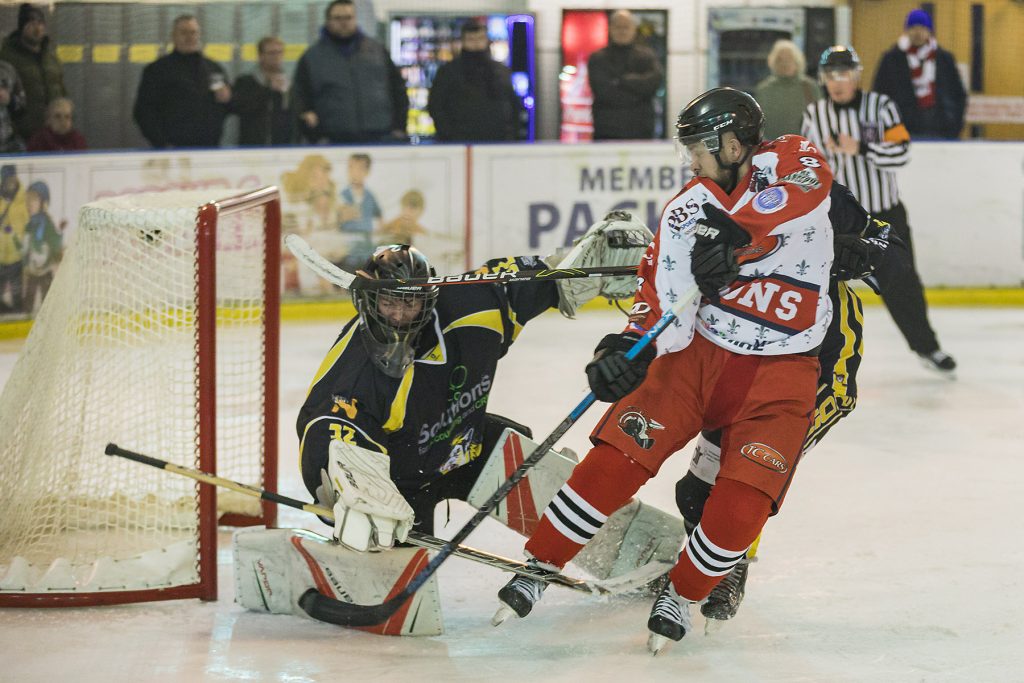 Stanley himself is confident the Barons will be in a strong position come September and is sure the team will be up there with the best in the league:
"After a long wait, I'm looking forward to getting back on the ice again for the Barons. I'm excited by the team Bowley and Marcus have put together and to compete for all of the silverware available for the upcoming season. To all our fans, we can't wait to get back out there and put a show on for you…for now stay safe and see you all soon.
So only a few more places still to announce for the Barons roster, but lots more news over the next couple of weeks including the league structure, some extremely smart new shirts, pre-season games and much more ! Keep following us for all the details and #COYBARONS