The TC Cars Solihull Barons continue to finalise their roster with the signing of ever improving defenceman James Moeller. Having captained Solihull sides at u18 and u20 level, James emerged into the senior squad in 2015-16. Hallmarking his play with a safe, stay at home and penalty free defensive style, the 22 year old will hope to continue his development when play finally returns.
Looking forward to getting back on the ice, James had the following to say :
Hello all. I hope all is well and you're staying safe and looking forward to the start of the new season! I'm delighted to be back with the Barons for another season. The atmosphere around the club is fantastic and with the team Bowley has built its sure to be a great year! Hope to see you all soon!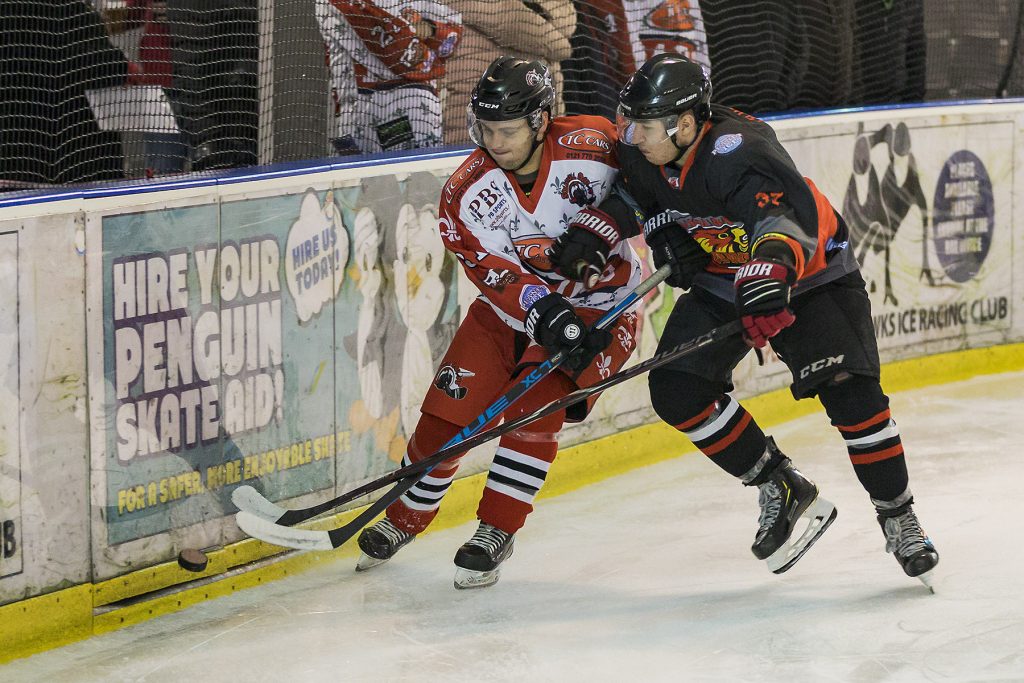 Callum Bowley was also confident James would continue to strengthen his contribution to the Solihull defensive effort :
I'm pleased to announce the return of Moeller for next season and see him continue his development in a Barons shirt. He possesses a great attitude, he's well liked in the dressing room and wants to learn. There's no doubt that he strengthens our defensive line up, and I'll be working with him to make sure he takes on more ownership out on the ice and solidifies his role as a stay at home defenceman, which I believe he'll do given the experience and players around him. Welcome back on board Moeller!
There are a few more names to come out before the Barons roster is complete so keep following for further news on this and more soon !!!