Promising TC Cars Barons player Andy Hayward is once more scheduled to lace up the skates for the Solihull squad when play resumes. The 20 year old first iced for the Barons on a two-way basis from the Coventry Blaze NIHL in 2018-19 before joining Solihull full-time last season.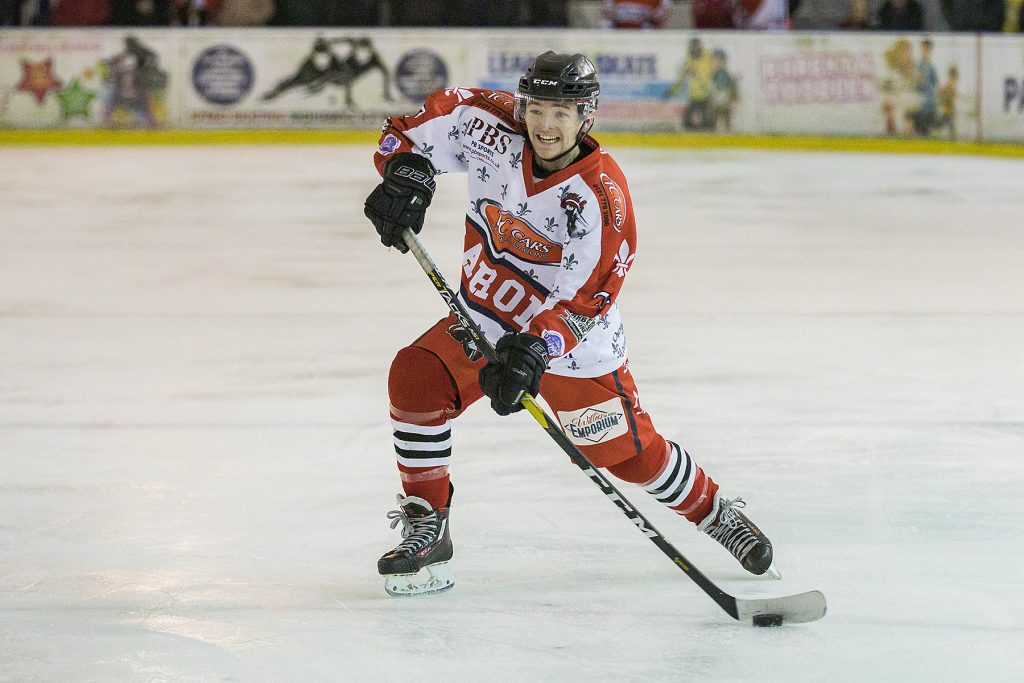 For the number 77, the ability to learn from and benchmark himself against, the more experienced players on the Barons roster has been important in influencing his decision to return :
"I'm looking forward to being back on the ice after the longest break I've had in hockey. This year will be my second full senior season with the Barons and I'm looking forward to getting settled in and showing what I can add to the team.
Callum has a good vision for the team this season and I'm looking forward to playing under both him and Maynard and developing as player. To all the fans, stay safe and hopefully see you all soon!"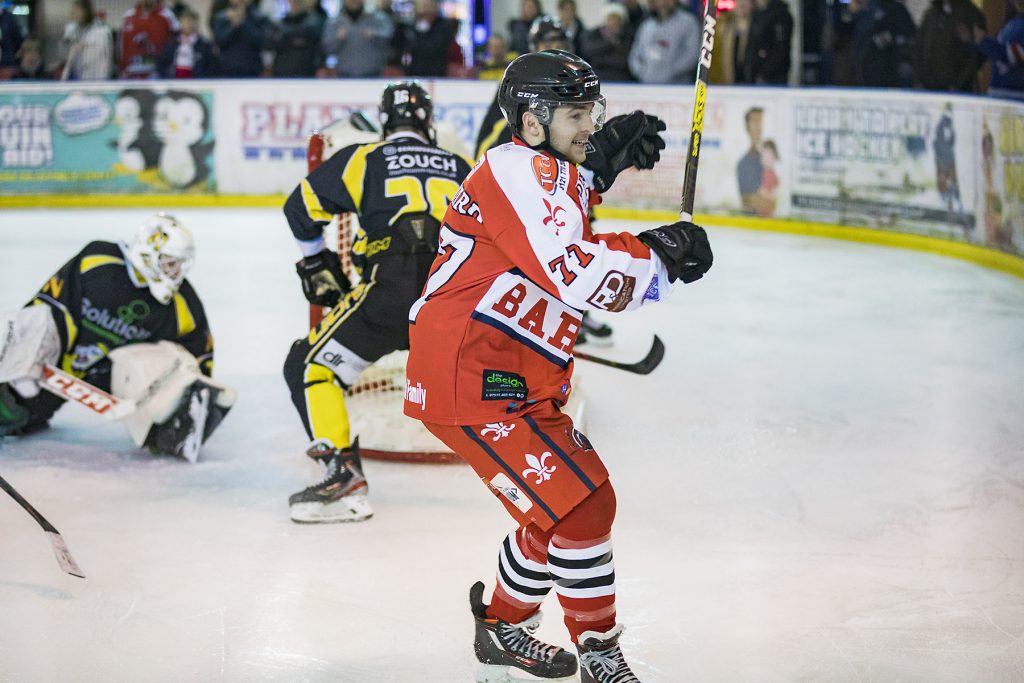 For Callum Bowley, the return of Hayward, alongside the likes of Dan Mulcahy and Henry Adams is essential in ensuring a pipeline of emerging talent coming through Hobs Moat.
"I'm really pleased to welcome Andy back for another season with the Barons. Last season he stepped up from playing in NIHL 2 with the Blaze to join us as a full time Baron, he needed time to adjust to the league and speed of play but next season I expect him to come in and hit the ground running. He has the capability to be a really good defenceman in our league, as he knows his role well and has the skill set to deliver. The biggest challenge for young players is delivering consistent performances week in week out but that comes with experience and ice time. He has the opportunity to now push on and challenge guys for ice time. I look forward to working with Andy as he'll be a core part of our roster and player development plans for years to come."
Keep following us over the next week or so as we round up the remaining signings and we also hope to have some exciting new features soon while we all wait for the hockey to resume !