Sutton Sting : 8
TC Cars Solihull Barons : 6
EIHA Moralee Division
The TC Cars Solihull Barons came away pointless after a closely fought tie against the Sutton Sting at Ice Sheffield on Saturday evening.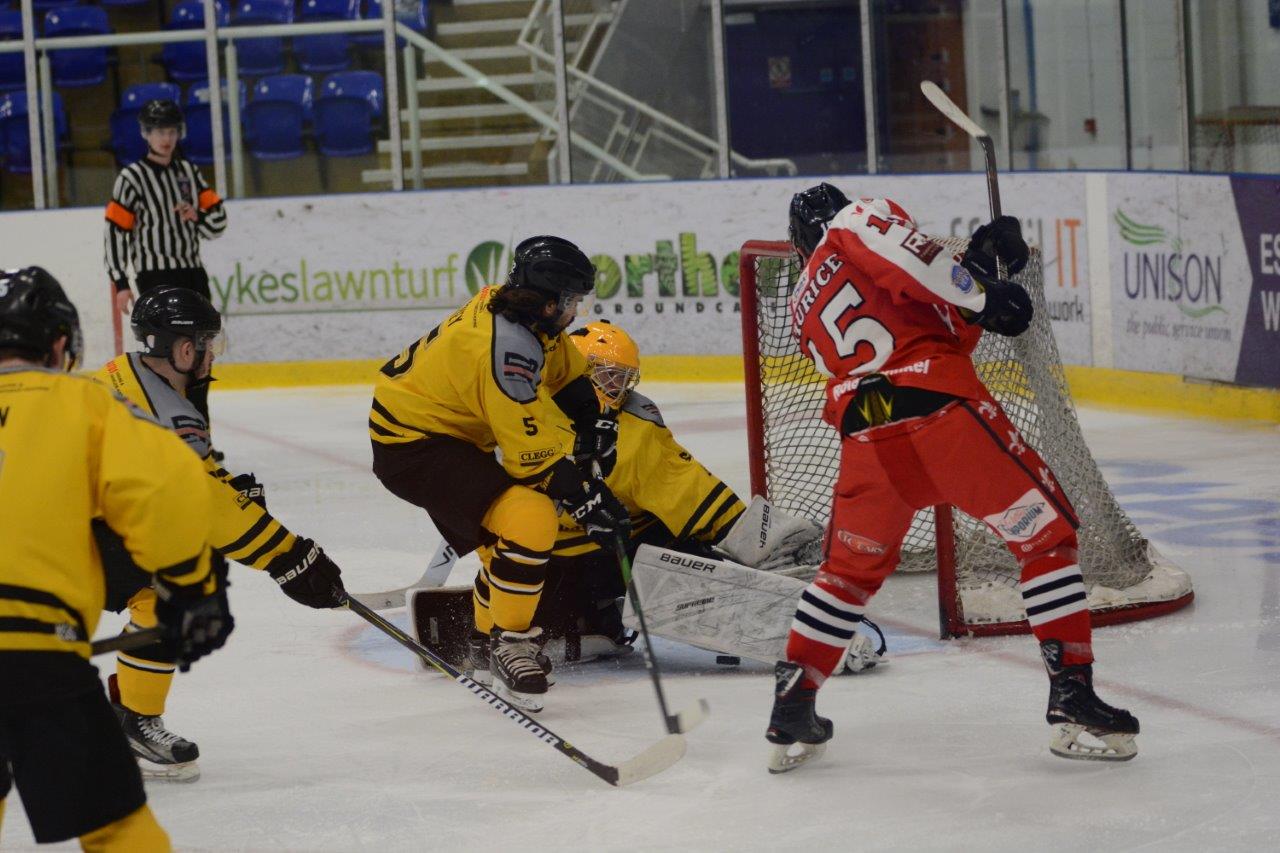 The Barons squad which took to the ice was missing D-men Richard Crowe, Dave Rogers and longer term absentees Daniel Harrison and Elliott Perin but was bolstered by new signing Liam Preece of the Telford Tigers.
The Barons however were stung early on as a fast starting Sting notched up two goals in the first five minutes. The first of these happened within seconds of the puck draw as the Stings Scott Morris and Stanislav Lascek combined for Suttons opener. More here.