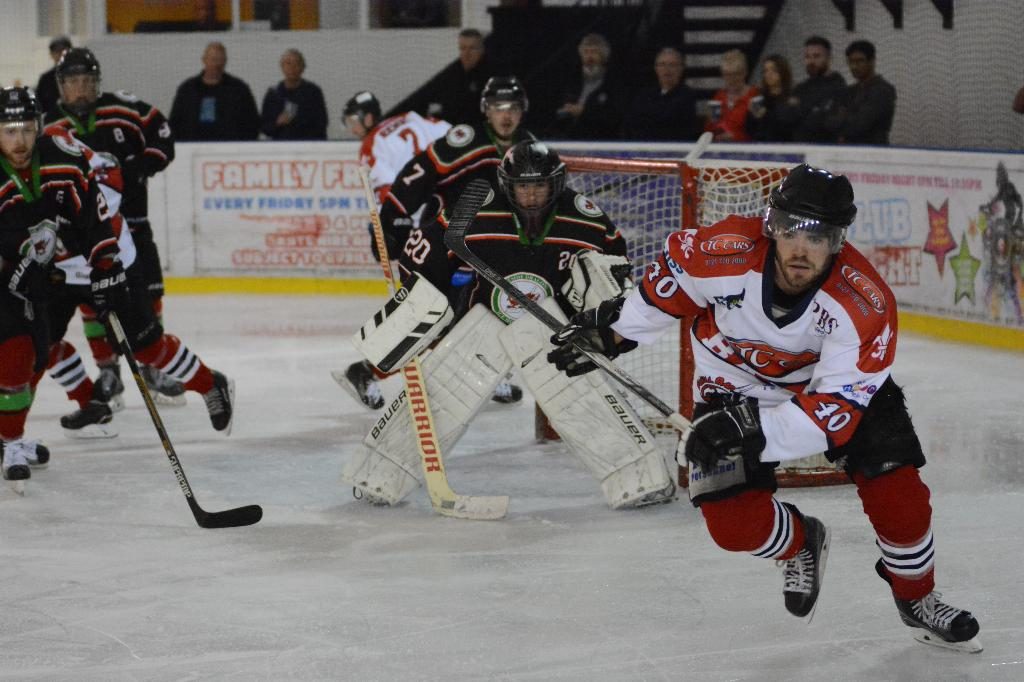 We are sure all supporters will join us in thanking Josh Bruce for all his dedication and leadership in his time with the Barons. Joining us early in the 2013-14 season, the number 40 has scored approaching 150 goals in around 170 games over the years. The last two seasons have also seen him Captain the Barons to strong positions in what is a highly competitive Moralee division.
Barons co-chair Andy Gordon sums up what must be the views of those involved with the Barons as players, supporters or staff :
"We are all very sad that Josh has hung up his skates. Josh is the epitome of what it means to be a Baron. Gritty, skilful, wears his heart on his sleeve and always gives 100%. He led from the the front but was always a team player."
"Josh has made the right decision – he will be missed but never forgotten. He will always be a Baron.
"Thanks for everything."
Josh will hopefully still be a regular at Barons games and will be along at this evening's game against Blackburn where he will be available on the signing table at the end of the game.
Marcus Maynard has now taken the step up to C, while Adam Brittle will be joined by Callum Bowley as assistants.
Hope to see you all out this evening to wish Josh well and to enjoy what should be a great game of hockey. Face-off 5:30pm.