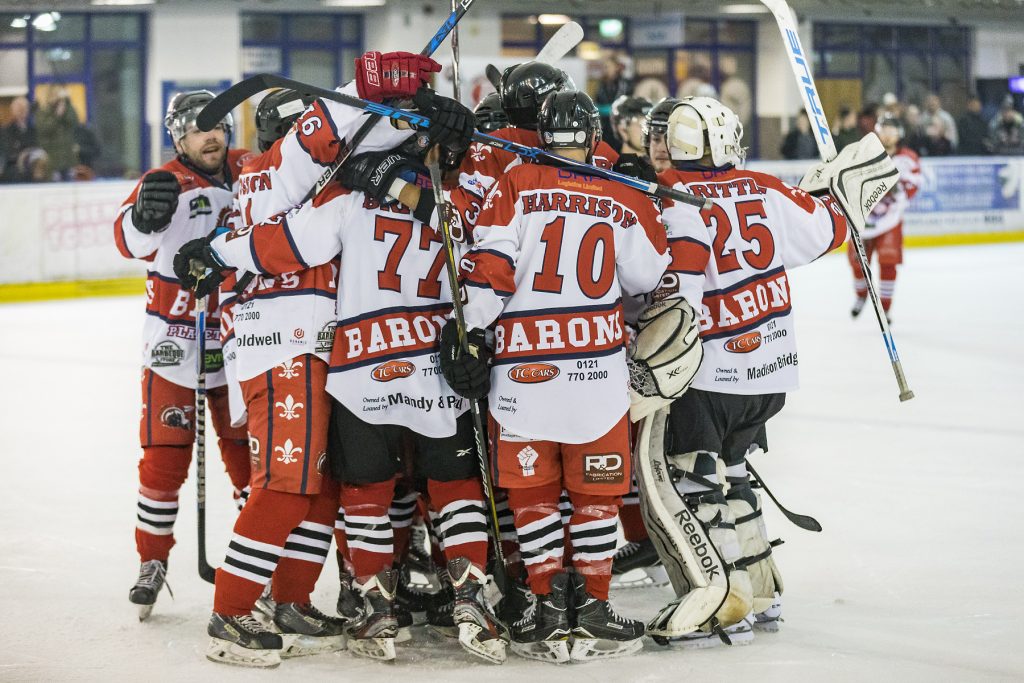 As a reminder, a week on Sunday, 30th June, your TC Cars Solihull Barons have an early pre-season training session and we would love you to come down to Planet Ice Solihull and join them for free.
This will be your chance to catch up with the players, maybe see one or two new faces, find out how the squad view the new season and eye-up how they are looking on the ice. For those never having been to a training session, it is also your opportunity to see the sort of drills and work that goes on behind the scenes to put out a successful on-ice product come September.
In addition this will be your chance to order your own and loan or replica shirt and will be the final day to get your season ticket at early bird rates.
The Barons will be in the bar for a chat afterwards or for those wanting to get in their own on-ice practice session there will be a free public skate following the training session.
Approximate timings :
5.00pm : Doors and Bar Open
5:30-7:00pm : Barons Training Session
7:15-8:00pm : Meet the Barons in the Bar
7:00-8:00pm : Free Public Skate
Look forward to seeing you there – and did we say it was FREE !!!