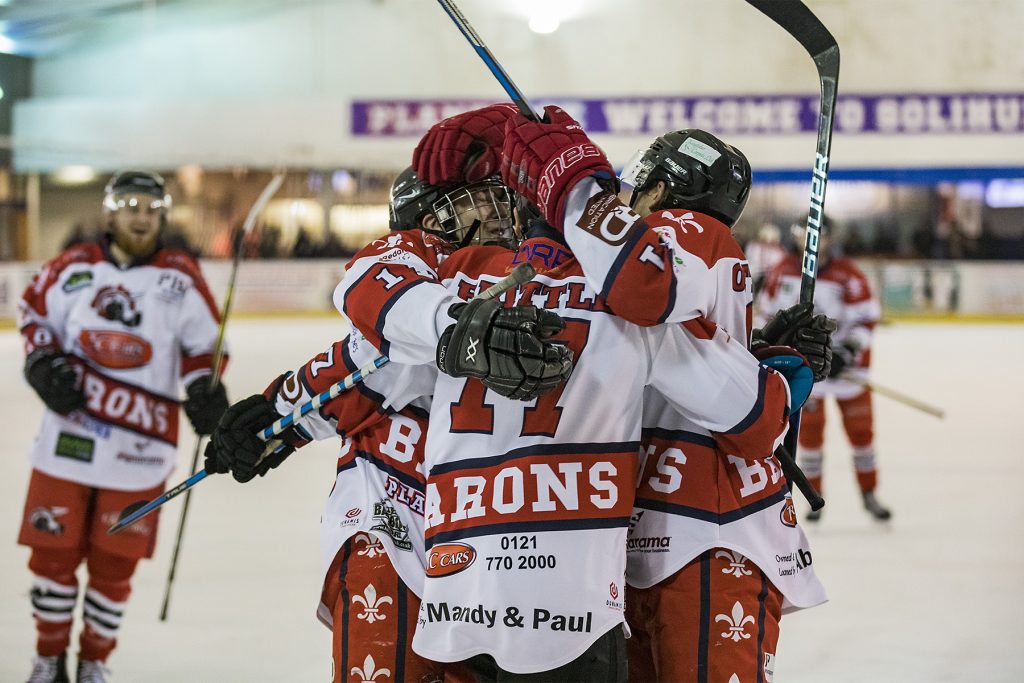 Following the recent announcement of the 2019-20 Moralee league structure and the related Cup competition, we can now release the Solihull Barons season ticket details.
These season tickets will cover 18 games : 12 regular season games, 2 play-off group games and 4 cup ties. The prices have been held at last season's rates.
Adult            £160.00                       Early Bird £150.00
Concession £85.00                         Early Bird £ 79.00
Family         £390.00                       Early Bird  £360.00
Walk up prices will also remain at the 2018/19 rates of £10 adult, £6 concession and £29 for a family ticket, though obviously the season tickets offer savings on these prices.
We hope to also allow season ticket holders to be able to reserve specific seats.
The Early Bird window is between now and 30th June to coincide with the Barons public training session.
To order your season tickets please contact John Butler via info@pbsports.co.uk