3
-
1

Recap
The TC Cars Solihull Barons succumbed to a weekend away defeat against a highly attack minded Whitley Warriors pelted the Barons goal with enough rubber to keep Dunlop in business for a few weeks.
The Barons were the first to the puck in the back of the net as Matt Maurice took his chances on an early powerplay. The home side began to get into their stride and as the first period rolled into the second the Whitley forwards kept firing the puck again and again toward a resolute Sam Hewitt in the Barons net. While Hewitt held firm inevitably a shot made its way past him as the middle twenty started to close down to give the home side the equaliser, import Rolands Grittans getting the mark in the goals column.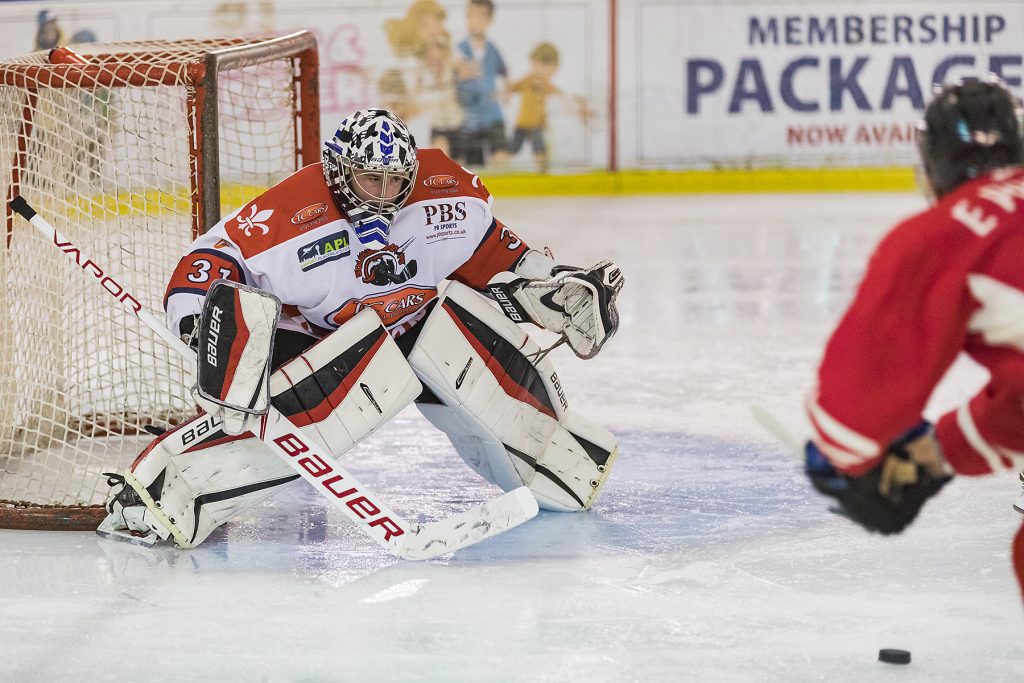 With Marcus Maynard picking up a 2 minute penalty after the 2nd period buzzer the Warriors started the third with a man advantage and quickly Sam Zajac converted this to give Whitley the lead. The remainder of the period was reasonably balanced but with Solihull pulling Sam Hewitt in the final minute of the game in the hope that the extra forward would find the equaliser when the puck fell to Ben Campbell it was an easy emty net goal to seal the winner for the Northumbrian side.
The Barons head into November with a two game weekend. On Saturday the 3rd the side head up to Ice Sheffield to meet arguably this season's surprise package the Sutton Sting. The Sting came up into the Moralee this season and have surprised many mid-table teams – the Barons included – with their positive approach and point winning ability. On Sunday the Solway Sharks will make the longest Moralee commute when the travel down to Hobs Moat to take on the Barons. The two sides have met once before this season when Solihull found themselves heading back from Scotland empty handed so will be looking to make the most of the home ice to start getting points back on the board. Face-off 6:00pm.

---
Next Home Game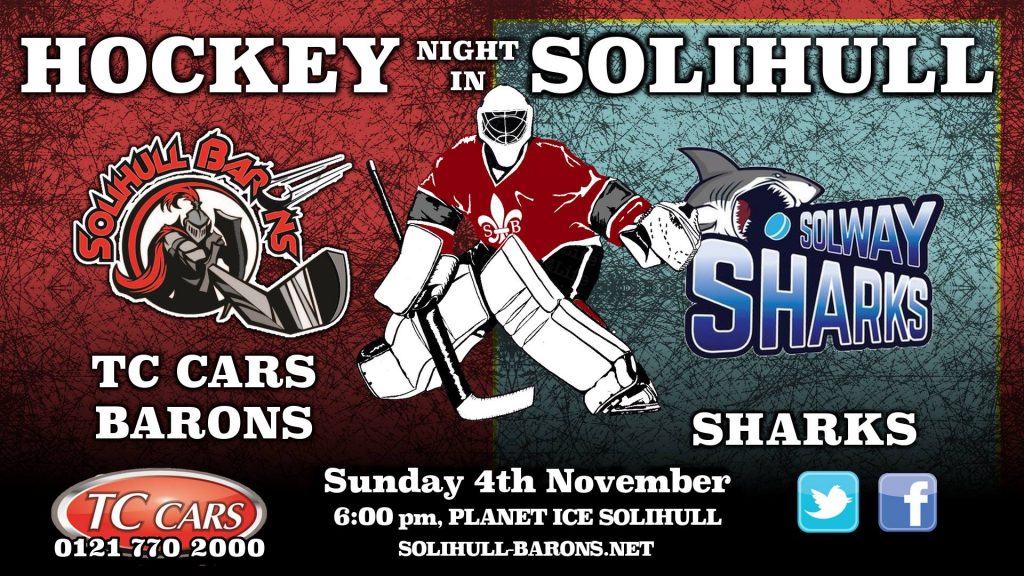 Details
| Date | Time | League | Season |
| --- | --- | --- | --- |
| October 28, 2018 | 5:00 pm | Moralee Division | 2018/19 |
Results
| | | | | |
| --- | --- | --- | --- | --- |
| Whitley Warriors | 0 | 1 | 2 | 3 |
| Solihull Barons | 1 | 0 | 0 | 1 |
Whitley Warriors
| Position | G | A | PIM | SA | GA | SV |
| --- | --- | --- | --- | --- | --- | --- |
| | 3 | 5 | 14 | 33 | 1 | 32 |