16
-
0

Recap
The TC Cars Solihull Barons came out comfortable winners against a Dragons team which has struggled much of the season with both squad size and quality and while their ship has been steadied slightly the result was only ever likely to go one way.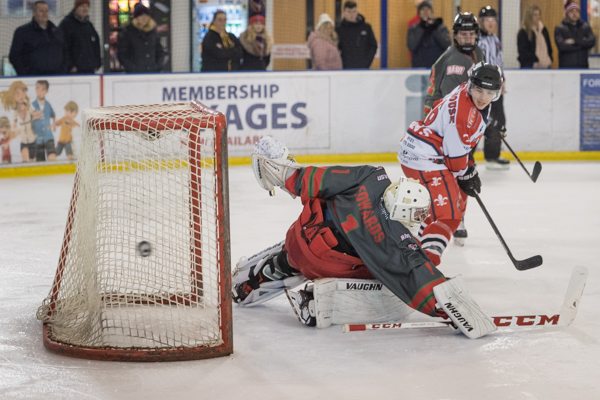 The first period began brightly enough for the Barons but with the visitors putting in enough fight to suggest, at least for a while, that the Barons could not take things entirely for granted. Early shots from the Barons tended to go straight to the keeper but by the eighth minute the combination of the Solihull first line D of Daniel Harrison and Marcus Maynard opened the scoring for the Barons. Into the eleventh minute the lead was doubled as a shot by Harrison came back off the boards and went in via a deflection off of the Dragons netminder's back. By periods end the scoreline had eased out further as both Tom Soar and Andy Whitehouse converted powerplay opportunities.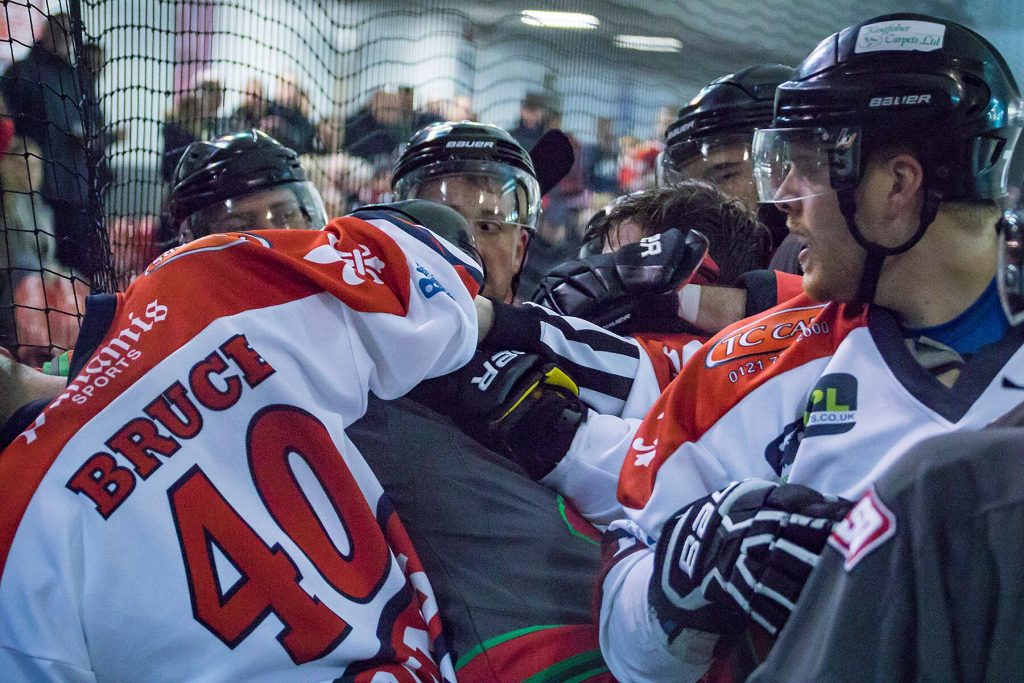 The second period saw some handbags early on initially involving Rich Crowe and drawing in Dave Rogers and Josh Bruce. With tit for tat penalties being marked on the scoresheet it was Bruce who ended up being the final man sent to the bench setting up the penalty kill. This duly served he step onto the ice and promptly gave the Barons their fifth goal with his first touch of the puck. Further goals would be scored by Luke Brittle, Matt Maurice (2), Marcus Maynard, Tom Soar and Phil Mulcahy to give Solihull an 11-0 advantage as the Solihull forwards went on the rampage heading into the final 20.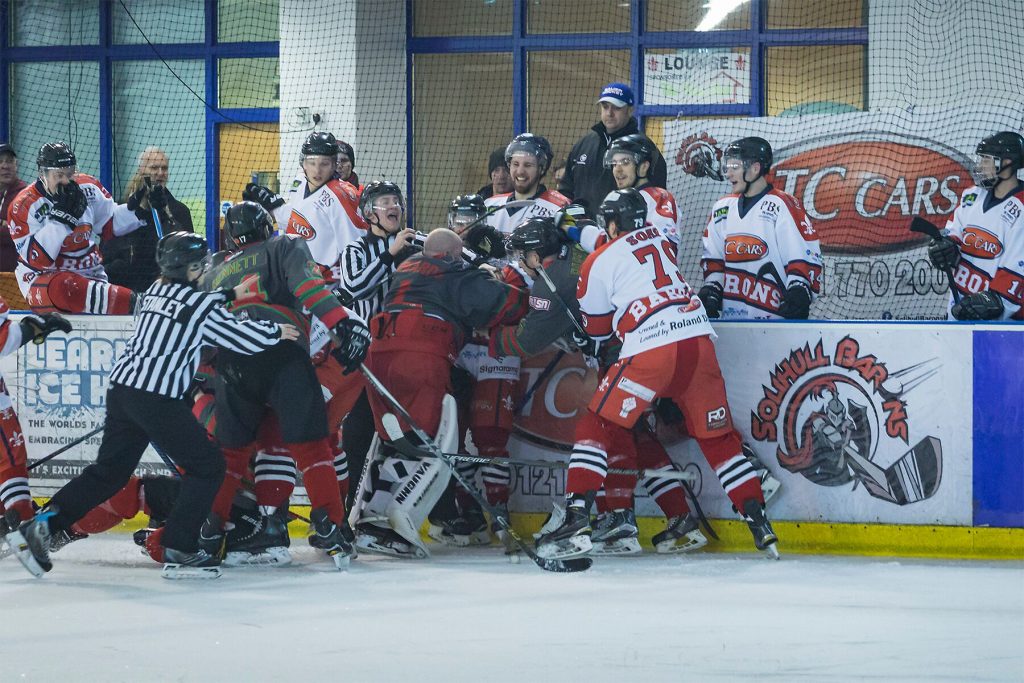 By the third period the Barons were scoring with ease with very little coming back as the short benched Deeside team tired. Marcus Maynard, Luke Brittle, Andy Whitehouse and Matt Maurice all padding their stats columns.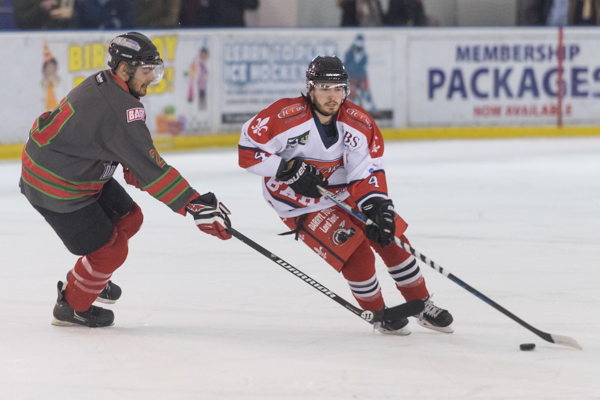 This weekend offers Barons supporters a double treat with home games on both the Saturday and Sunday evenings. On Saturday the Barons face the Whitley Warriors in a game with particular spice following the contentious walk off of the Warriors in the last tie at Hobs Moat without an opportunity for the usual handshakes or man of the match award to be presented. Face-off for this game is 5pm. Sunday sees the Barons have the chance to test themselves against the league leaders the Sheffield Steeldogs. Face-off 6:00pm.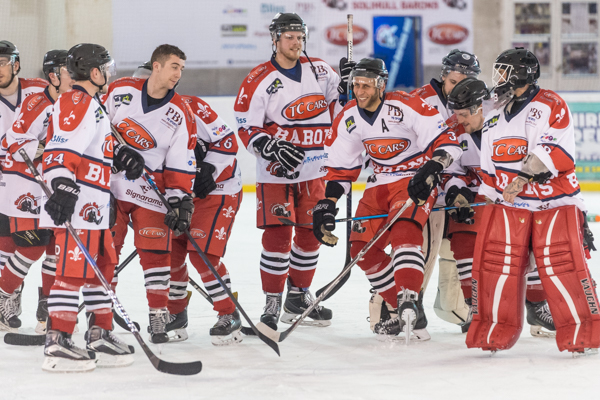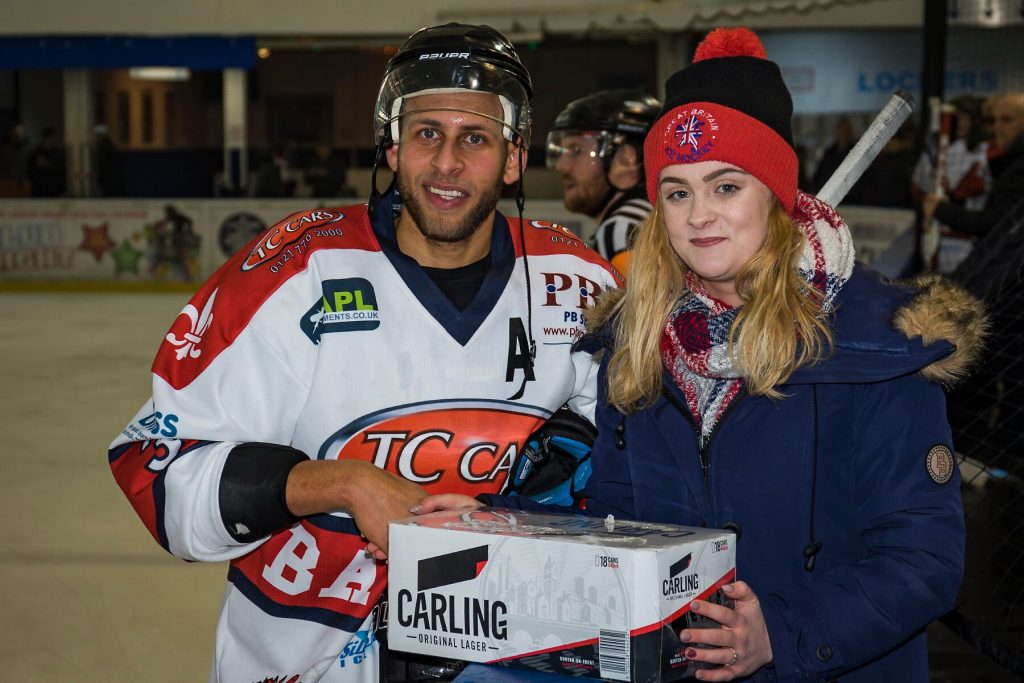 BARONS MAN OF THE MATCH : MARCUS MAYNARD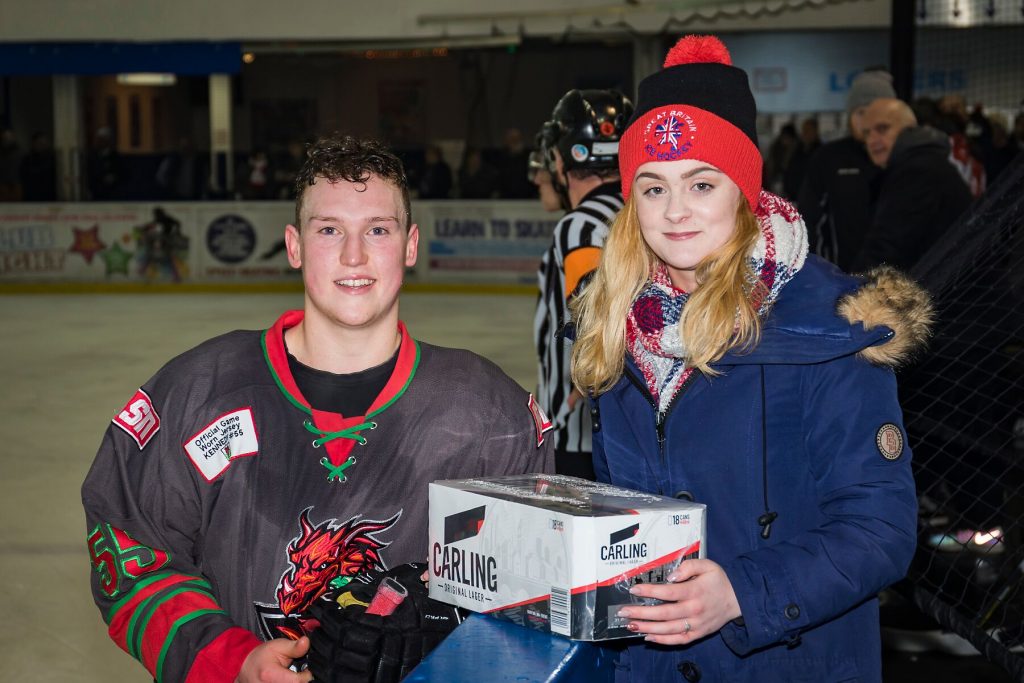 Dragons Man of the Match : ROSS KENNEDY
Man of the Match Awards Sponsored by T.C. Cars Ltd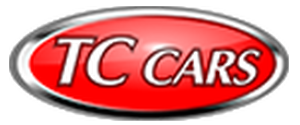 Elsewhere in the League
Whitley Warriors 4 : 1 Sheffield Steeldogs
Hull Pirates 3 : 4 Telford Tigers
Blackburn Hawks 2 : 3 Solway Sharks
Billingham Stars 6 : 5 Nottingham Lions
Telford Tigers 9 : 1 Blackburn Hawks
Nottingham Lions 1 : 6 Billingham Stars
---
This Weekend twice the fun : Games on both
Saturday

AND

Sunday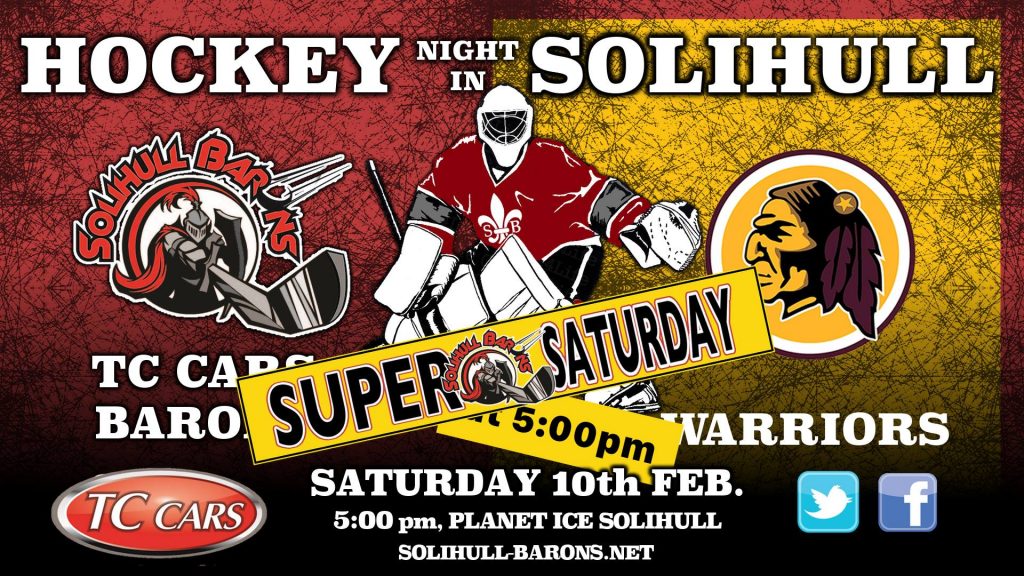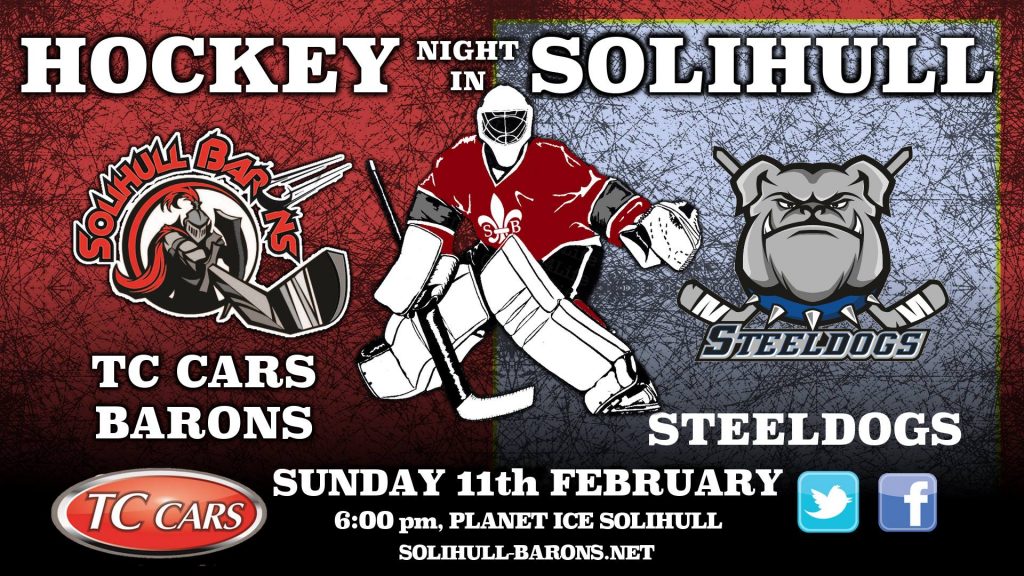 Details
| Date | Time | League | Season |
| --- | --- | --- | --- |
| February 4, 2018 | 6:00 pm | Moralee Division | 2017/18 |
Results
| | | | | |
| --- | --- | --- | --- | --- |
| TC Cars Solihull Barons | 4 | 7 | 5 | 16 |
| The Dragons | 0 | 0 | 0 | 0 |
The Dragons
| Position | G | A | PIM | SA | GA | SV |
| --- | --- | --- | --- | --- | --- | --- |
| | 0 | 0 | 35 | 70 | 16 | 54 |