3
-
2

Recap
The TC Cars Solihull Barons got back to winning ways in front of a very big Saturday evening crowd with a thrilling and closely fought game against Midlands rivals the Telford Tigers.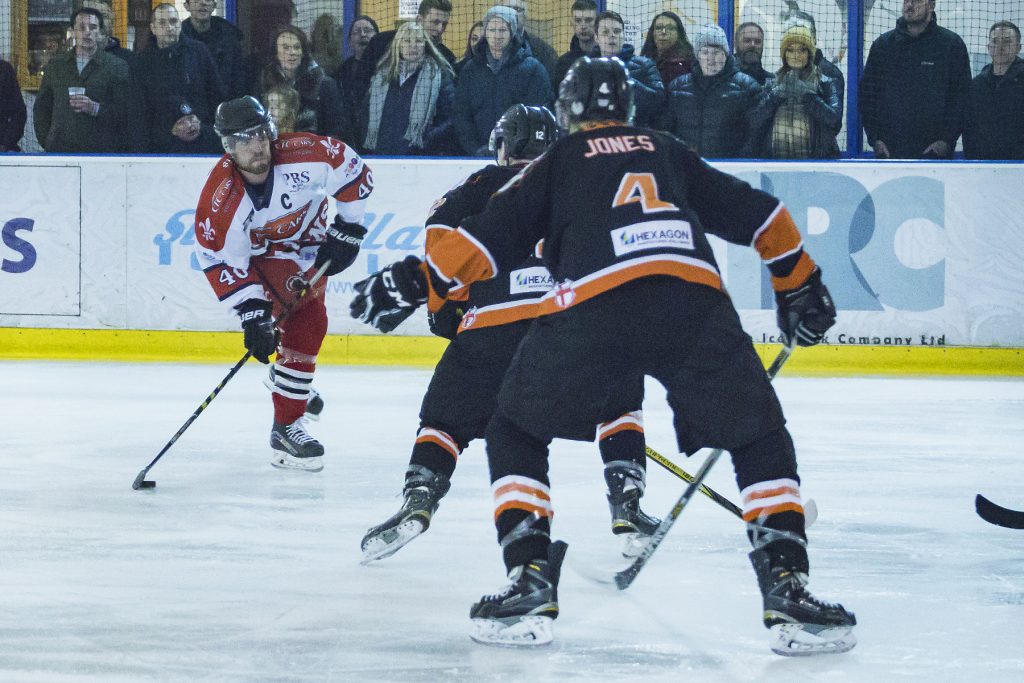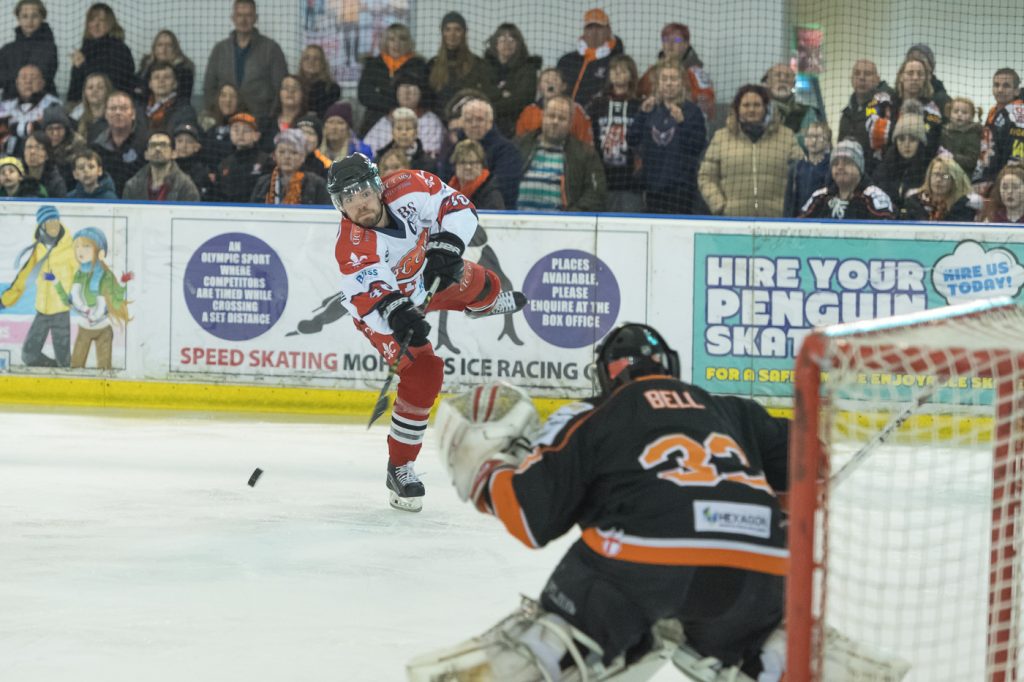 The game needed little extra hyping – the two sides have been long term rivals with since the 1980s and if you throw in some additional spice from their last meeting being abandoned in acrimony following Barons netminder Daniel Brittle being shown to the dressing room, you had a tie each side desperately wanted to win.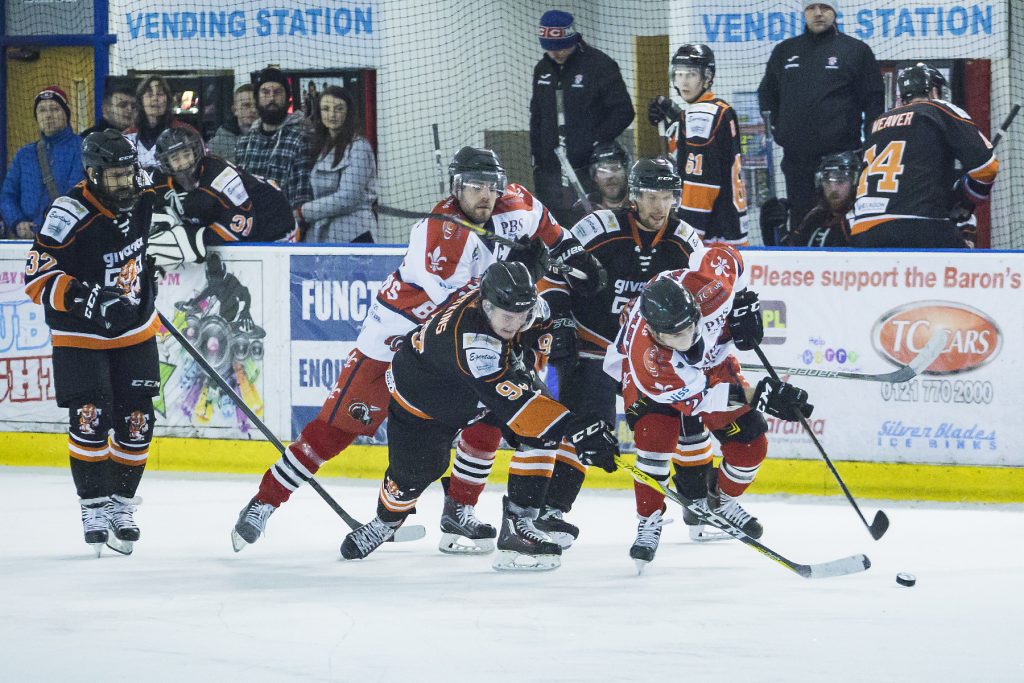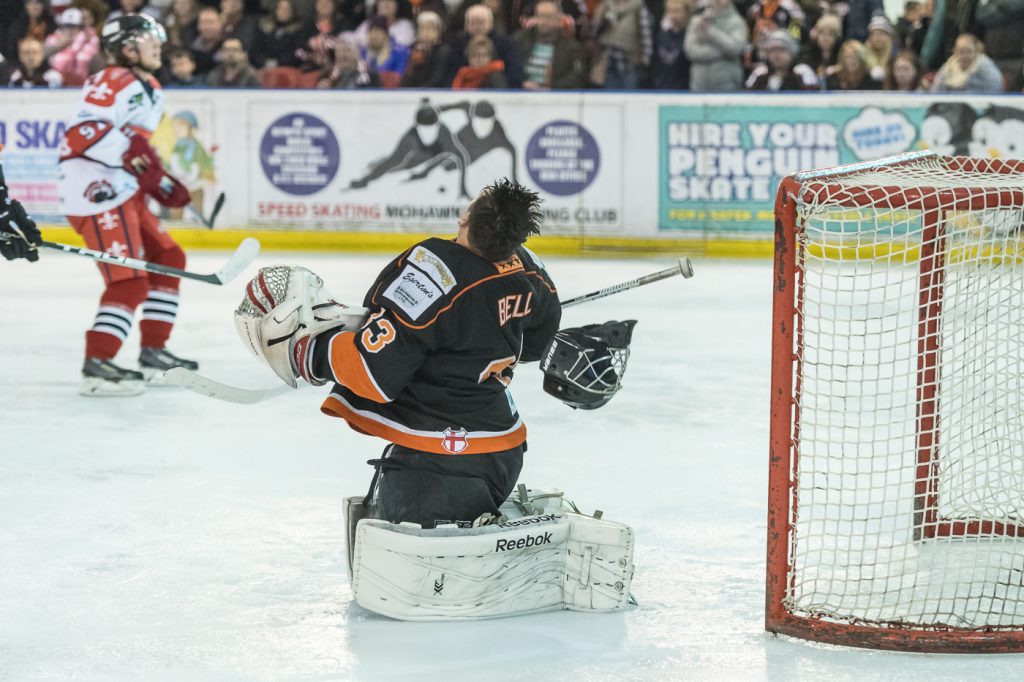 The first period was largely dominated by the highly experienced Tigers who were able to peg the Barons in their own end for much of the twenty. By mid period the pressure exerted by Telford was rewarded with Scott McKenzie slotting home from an assist by veteran Jason Silverthorn much to the delight of the travelling support. The remainder of the period would see the Barons chances limited to a few breakouts with relatively few sustained opportunities in the Tigers end. Staunch defense by the home side backed by what would prove to be an outstanding game long performance between the pipes by Dangy Brittle ensured the sides would be seperated by a single goal as they returned to the dressing rooms at the period end.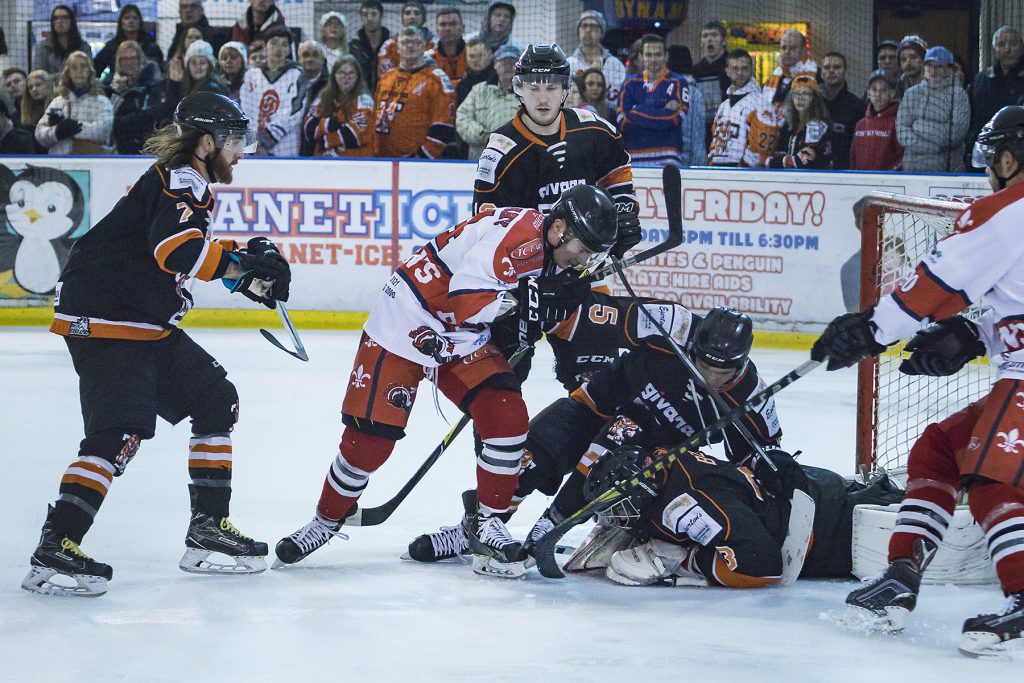 The second period would see the Barons start to play their own game and make the most of their chances with Marcus Maynard levelling the sides within a minute of the restart. A couple of soft penalties following this goal contained some of the Barons momentum but once back to full strength the goal hunt continued for Solihull. Andy Whitehouse put Solihull ahead at the game's midpoint with a close in effort while Matt Maurice would makie it 3-1 in favour of the Barons by the period end.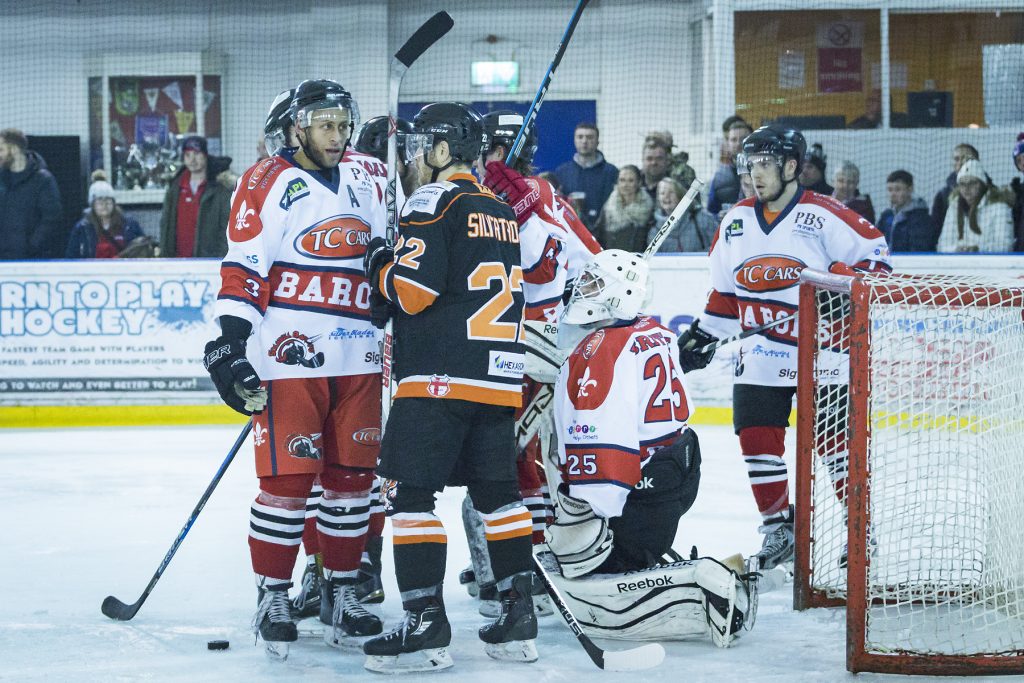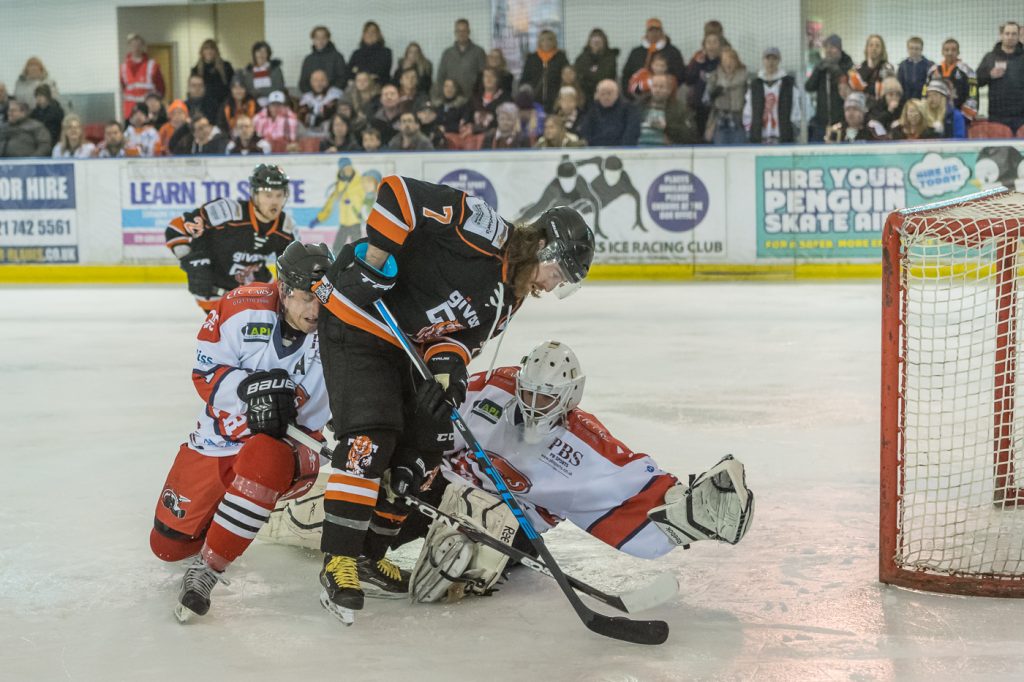 The final period would be evenly matched as the Barons sought to get the goal to kill of the tie and the Tigers fought just as hard to get back in contention. With a little over three minutes left Richard Plant pulled a single goal back to set up a tense end to the game – the Barons and their support willing the puck away from their end while the Tigers –  netminder, Dennis Bell, pulled for an extra forward – pushed for the opportunity of overtime. Ultimately however the Barons held on for an important win after a highly entertaining tie between two commtted sides.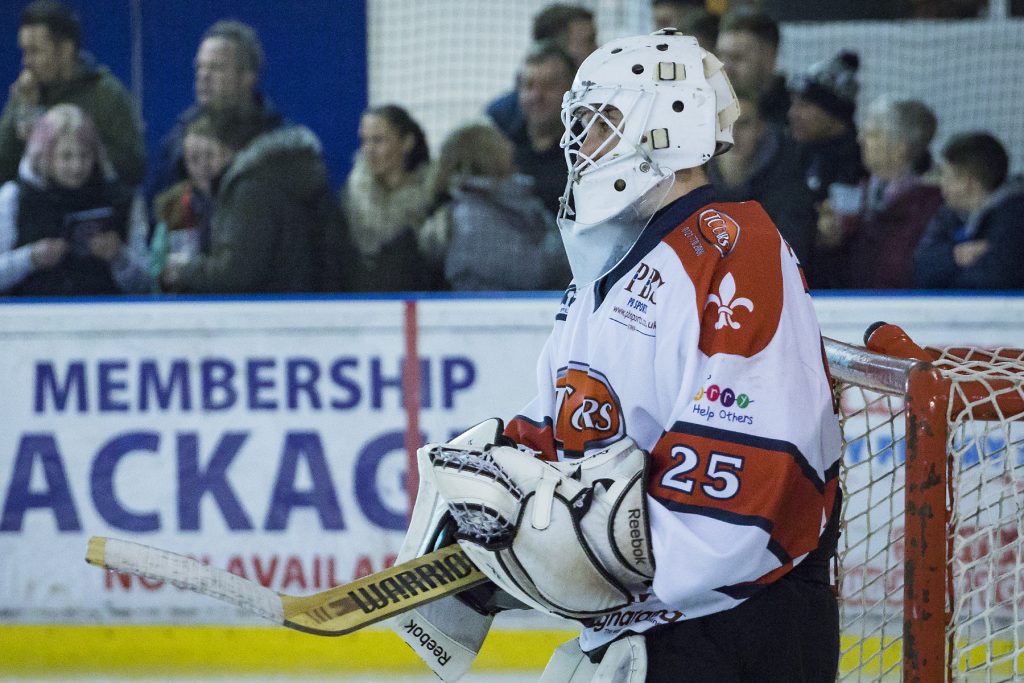 The Barons are back on the ice again this weekend. On Saturday they make thier way to Billingham to take on the Stars, while on Sunday they welcome the Stars to Planet Ice Solihull, Face-off 6:00 pm.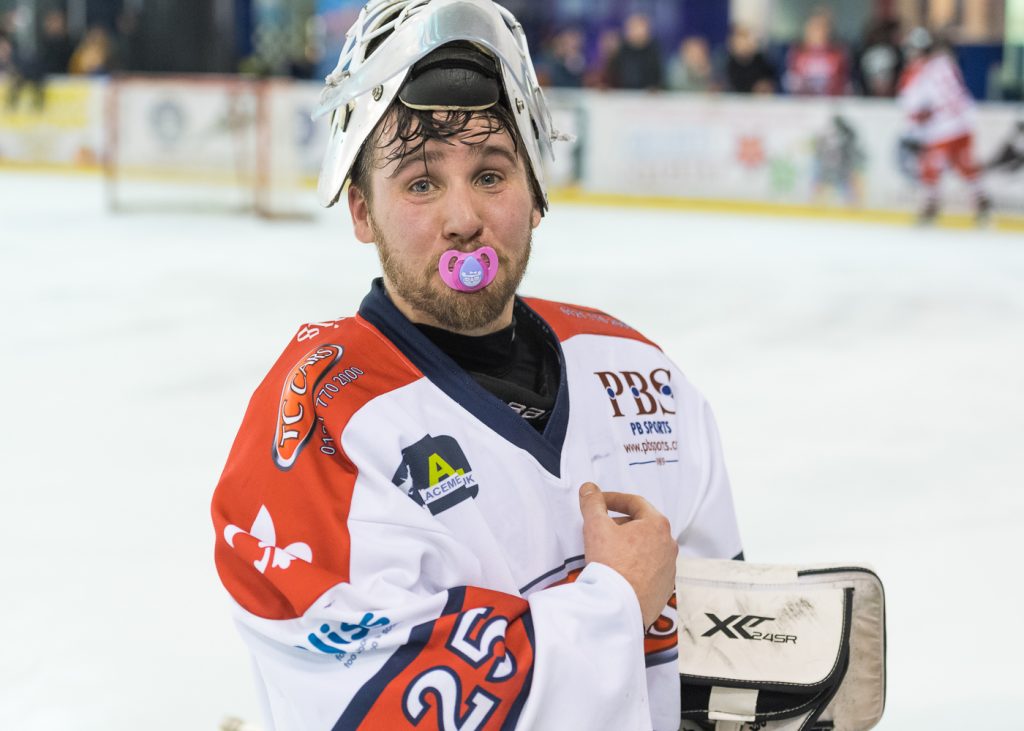 SOLIHULL BARons man of the Match : DAniel Brittle
Telford Tigers Man of the Match : Scott McKenzie
Man of the Match Awards Sponsored by T.C. Cars Ltd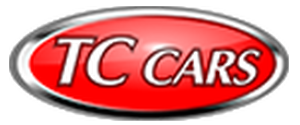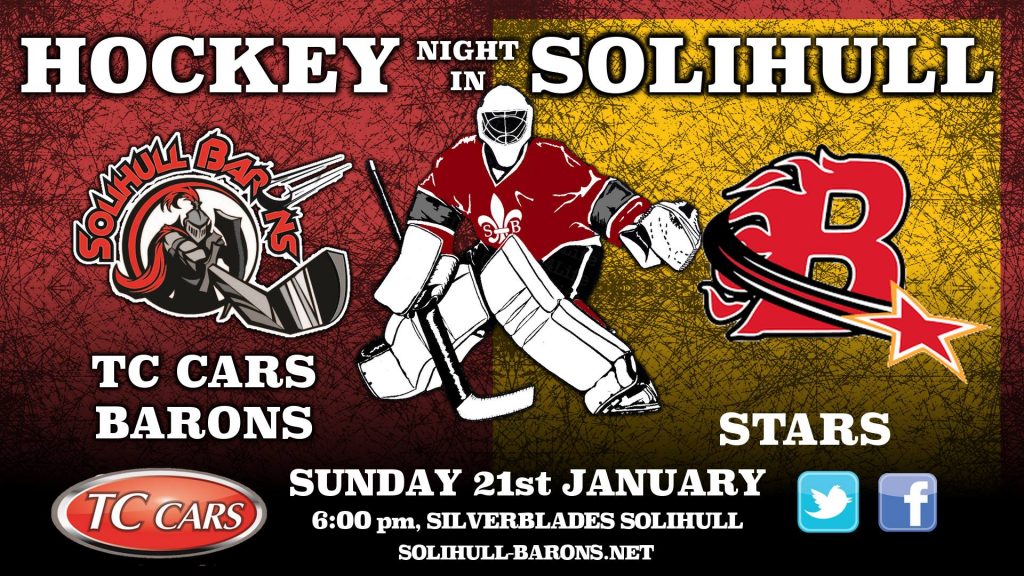 ---
ELSEWHERE IN THE LEAGUE
Hull Pirates 4 : 3 Whitley Warriors
Solway Sharks 9 : 2 Blackburn Hawks
Whitley Warriors 3 : 4 Hull Pirates
Blackburn Hawks 7 : 2 Nottingham Lions
Billingham Stars : Dragons
Details
| Date | Time | League | Season |
| --- | --- | --- | --- |
| January 13, 2018 | 5:00 pm | Moralee Division | 2017/18 |
Results
| | | | | |
| --- | --- | --- | --- | --- |
| TC Cars Solihull Barons | 0 | 3 | 0 | 3 |
| Telford Tigers N1 | 1 | 0 | 1 | 2 |
Telford Tigers N1
| Position | G | A | PIM | SA | GA | SV |
| --- | --- | --- | --- | --- | --- | --- |
| | 2 | 3 | 2 | 42 | 3 | 39 |