3
-
2

Recap
The TC Cars Solihull Barons brought home two points after a dramatic overtime win in a tie in which they struggled to transform opportunity into goals against a well organised and determined Nottingham Lions backstopped by an outstanding Sam Gospel in the Lions net.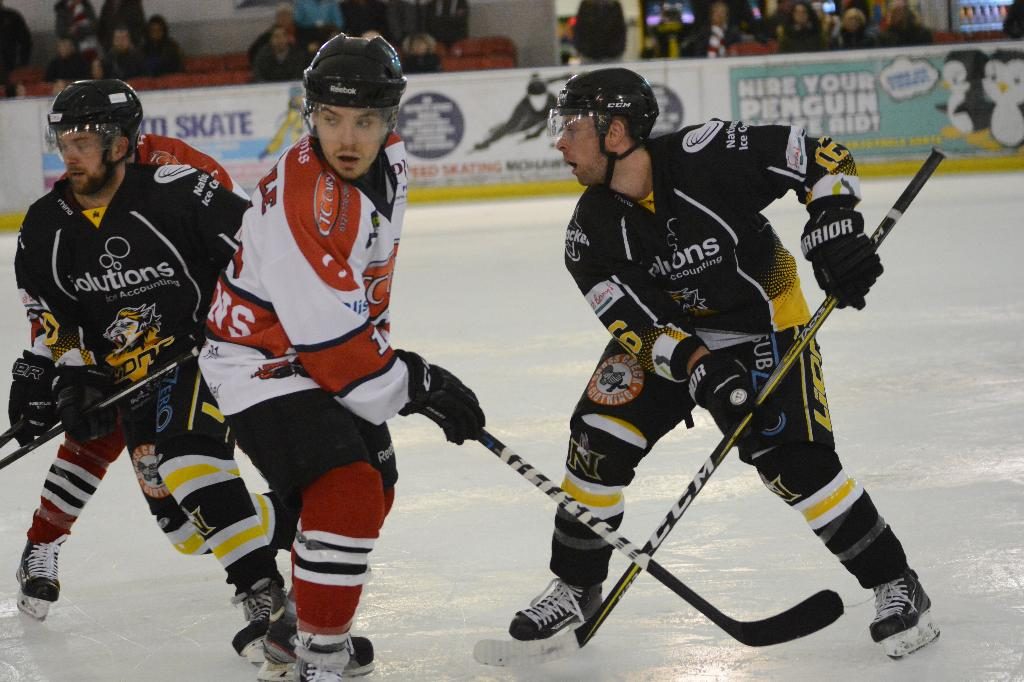 The Barons were on the scoresheet seconds after the puck drop as the ever dependable Ed Eaton put the puck into the Nottingham net from just outside the crease. The Lions bounced back quickly and on the four minute mark they were rewarded with an equaliser as Joe Humphries hustled the puck through the Barons defences to level things up. The Barons would continue to generally dominate the scoring opportunities, bar a full two minutes of 5 on 3 penalty kill in the middle of the period, though by the end of the period the Lions began to come more into the game and pose some threat to the Barons D.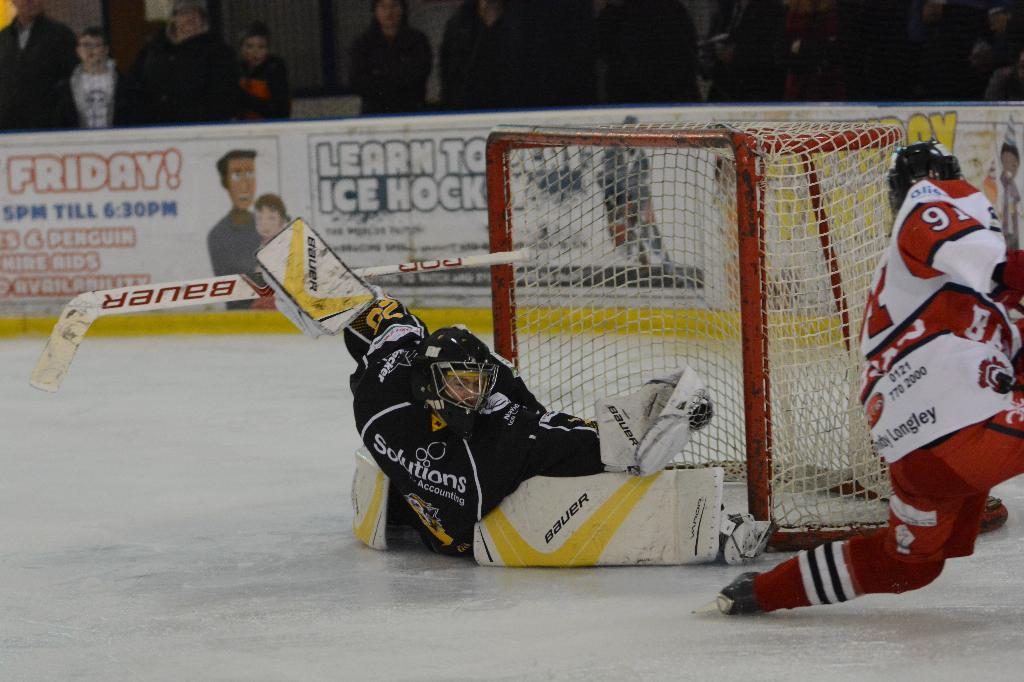 The second period again saw the Barons again have the bulk of the play but stout Lions defence and a very in form Sam Gospel in the Nottingham net frustrated the Solihull efforts. While the puck would strike the visitor's metalwork a couple of times in the middle twenty there would be only a single goal. Luke Brittle skating across the Nottingham crease, stretching Gospel across his goal mouth, allowing the Solihull forward to select a gap for his shot and the Barons second goal.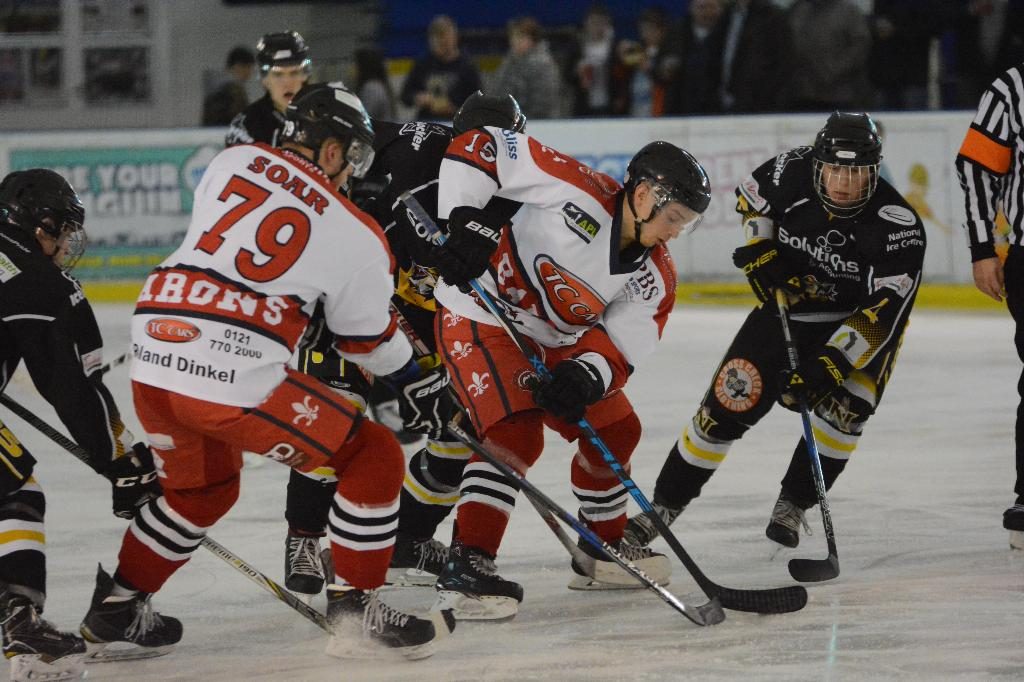 The final period saw the Barons continue to test the Nottingham goal but with no reward against an outstanding Gospel. The Lions confidence in their goalie allowing them very often to keep a forward high, preventing a full five man Barons attack while offering themselves a breakout option. As the final period ticked down it looked as though Solihull had done enough to squeak the win but a Marc Levers Lions goal thirty seconds from the buzzer brought things level once more and set up a 5 minute sudden death overtime.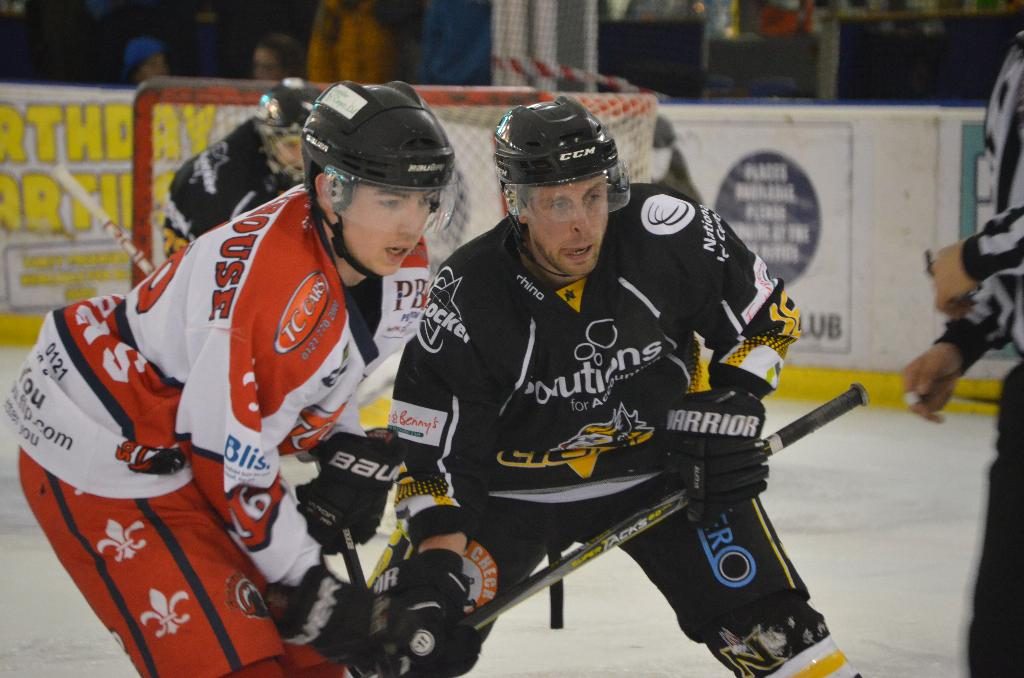 Normally run as 3 on 3, the Lions were gifted an extra man for overtime due to a late Barons match penalty for Solihull D-man Daniel Harrison and things looked sticky for the home side. However when the puck found the stick of Luke Brittle the forward raced up the ice and finally, finally found a way past Gospel with a puck lofted into the top left of the net to give the Barons the win.
The Barons are next on home ice on the 4th March when they face the Solway Sharks in Solihull's penultimate league game of the season. Face-off 6:00pm.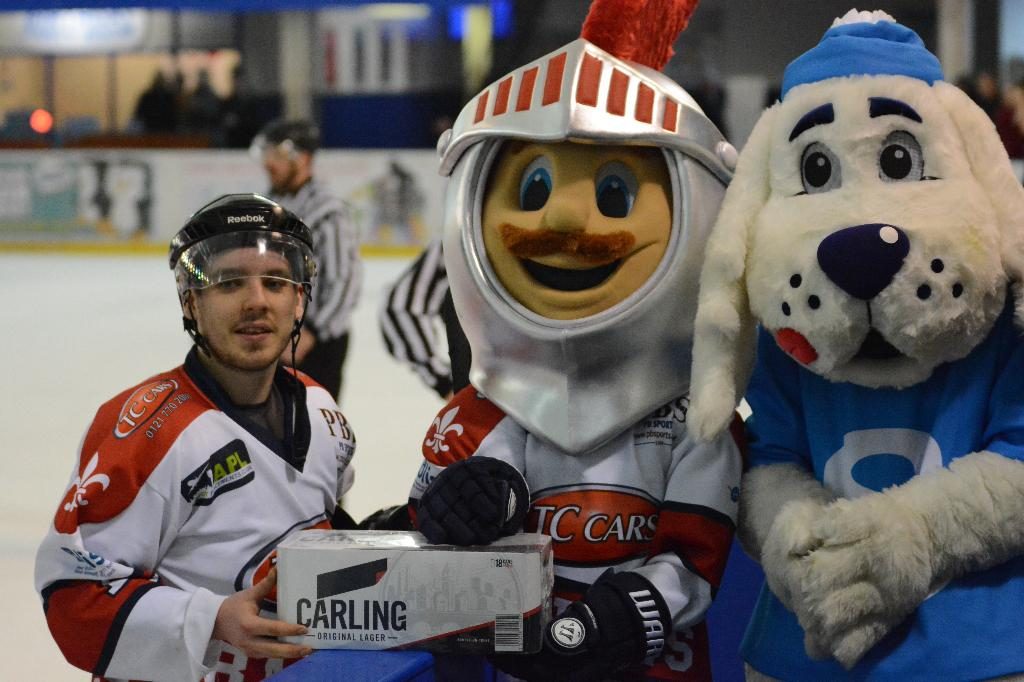 Barons Man of the Match : Luke Brittle (J&K Davies)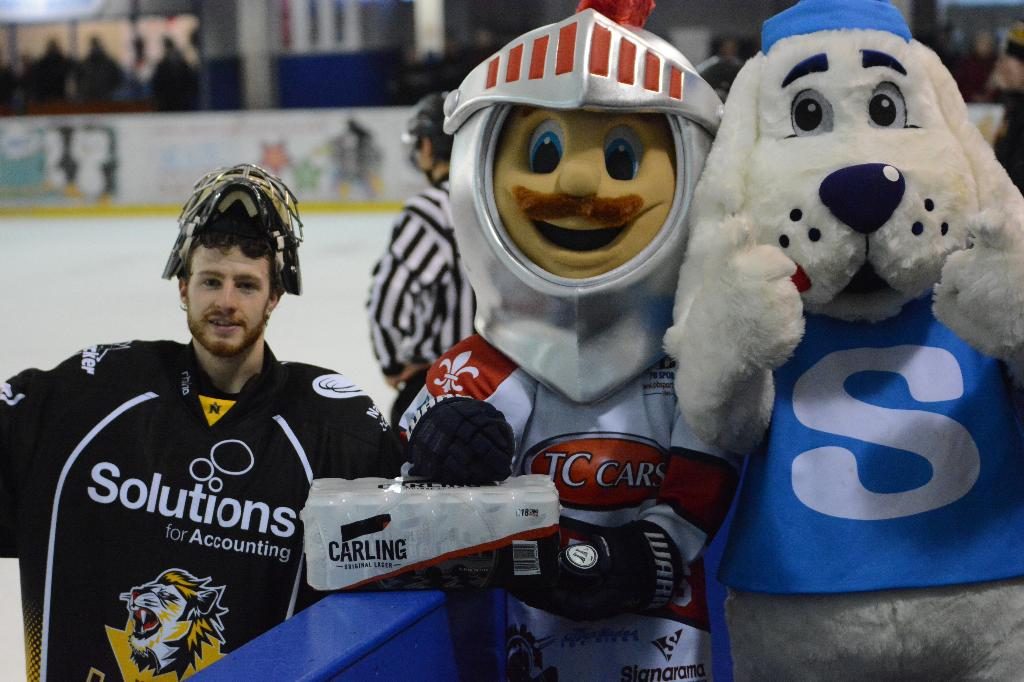 Lions Man of the Match : Sam Gospel (J&K Davies)
Man of the Match presented by Barry Baron and Slush Puppy and sponsored by TC Cars Limited.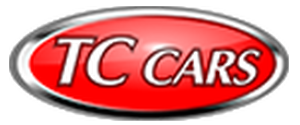 ---
Next Home Game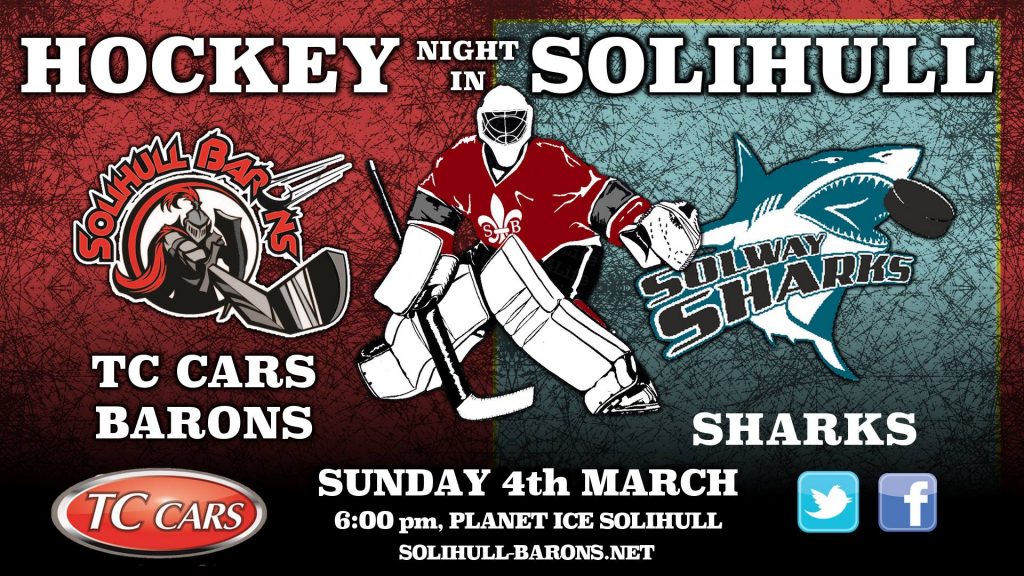 Details
| Date | Time | League | Season |
| --- | --- | --- | --- |
| February 17, 2018 | 5:00 pm | Moralee Division | 2017/18 |
Results
| | | | | | |
| --- | --- | --- | --- | --- | --- |
| Solihull Barons | 1 | 1 | 0 | 1 | 3 |
| Nottingham Lions | 1 | 0 | 1 | 0 | 2 |
Nottingham Lions
| Position | G | A | PIM | SA | GA | SV |
| --- | --- | --- | --- | --- | --- | --- |
| | 0 | 0 | 0 | 0 | 0 | 0 |