13
-
0

Recap
TC Cars Solihull Barons : 13
Nottingham Lions : 0
NIHL Midlands Cup
The TC Cars Solihull Barons skated to a comfortable win over the Nottingham Lions to leave the Barons at the top of the NIHL Midlands Cup round robin table.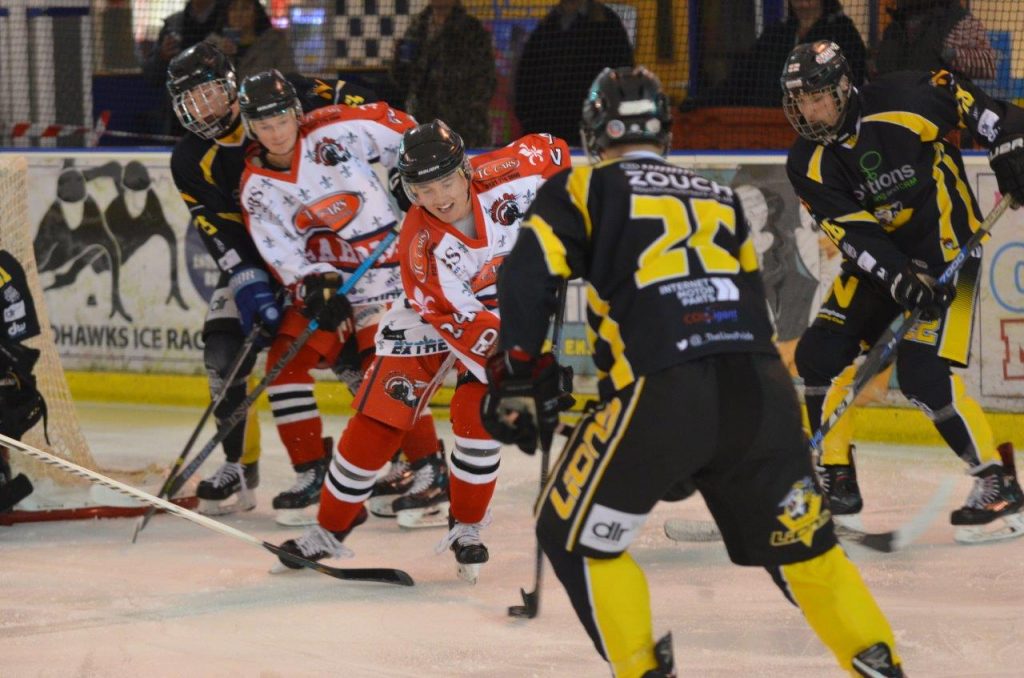 Despite their relative recent fortunes the initial few minutes of the tie featured a young Lions side taking the game to the Barons with a display of high energy play countering the Barons offence and making the most of loose pucks to stage their own counters. On five minutes the Barons got the opener, a close in effort engineered by Adie Brittle to open up the net and with Philip Mulcahy finishing off with a shot over Thomas Hovell's glove. The Lions stuck to their game-plan but the Barons had their mark and by the 11th minutes had applied enough solvent to see it come unglued. On eleven minutes a Barons powerplay opportunity was converted when Matt Maurice tapped in his own rebound. Within just over a minute Niklas Ottosson added two more, the first a sweet one-timer from the slot off of a feed from Tom Soar in the bottom left corner. By the end of the first 20 the Barons were five without answer as Daniel Harrison slotted home in the fifteenth minute.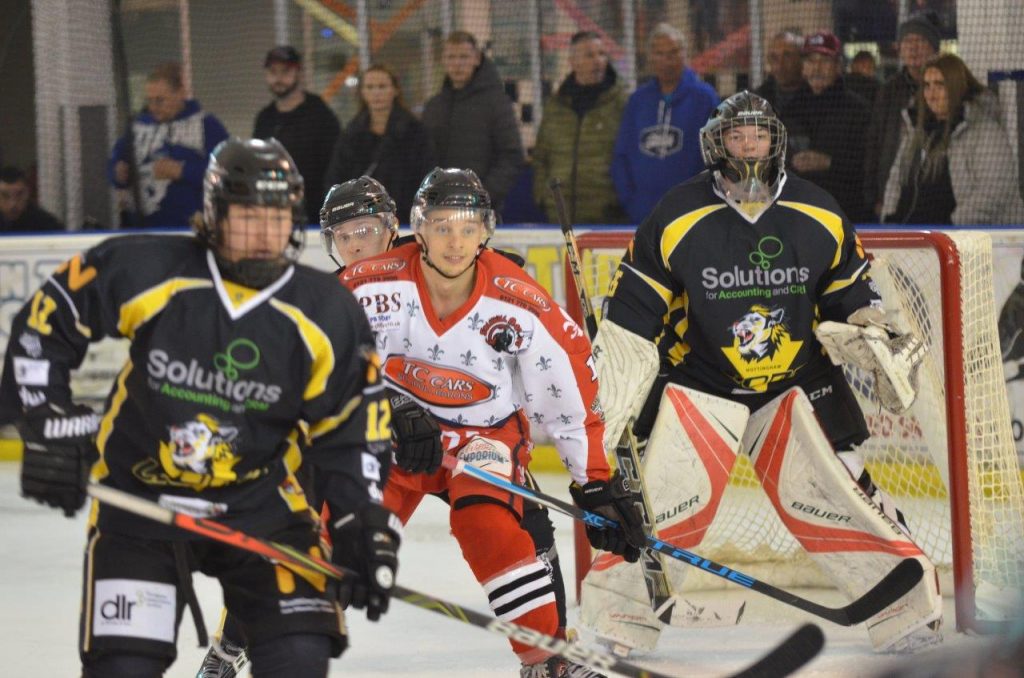 The second period continued much as the first had ended with the Barons entirely in control. Their lead was padded on the 24th minute via a Dave Rogers goal from the left hand half-boards off an assist by D partner Marcus Maynard. A minute later and Tom Soar scored the Barons 7th from almost the same point, the Solihull #79 blasting into the net off the cross bar with such force that the ironmongery lifted clear of its moorings. With the result, if not the scoreline, fairly assured Sam Hewitt stepped down from the Barons net before the half hour mark, with the much more inexperienced Ben Lee filling the gap, providing crucial ice-time for the Solihull back-up. With the game almost entirely played in the Lions end a brace of Andy Whitehouse goals saw Solihull head to the dressing rooms with a comfortable nine goal lead.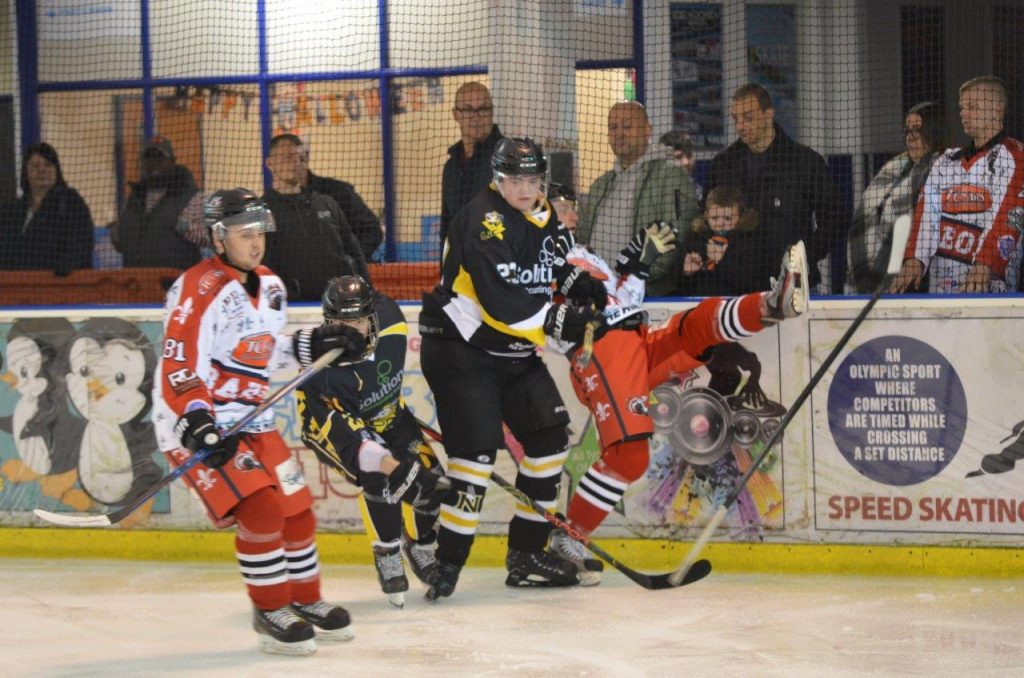 The final period would see little change and while the Lions had a few more opportunities, the Solihull goal would rarely be threatened with Ben Lee directing away any shots which came his way. The Barons scored four more times, Marcus Maynard, Tom Soar and Daniel Mulcahy all putting the puck in the net. The final goal in the 59th minute however was probably the pick, Adie Brittle skating the length of the ice and round the back of the net before passing to former Lion Ruskin Hughes, the forward scoring the Barons 13th against his old side.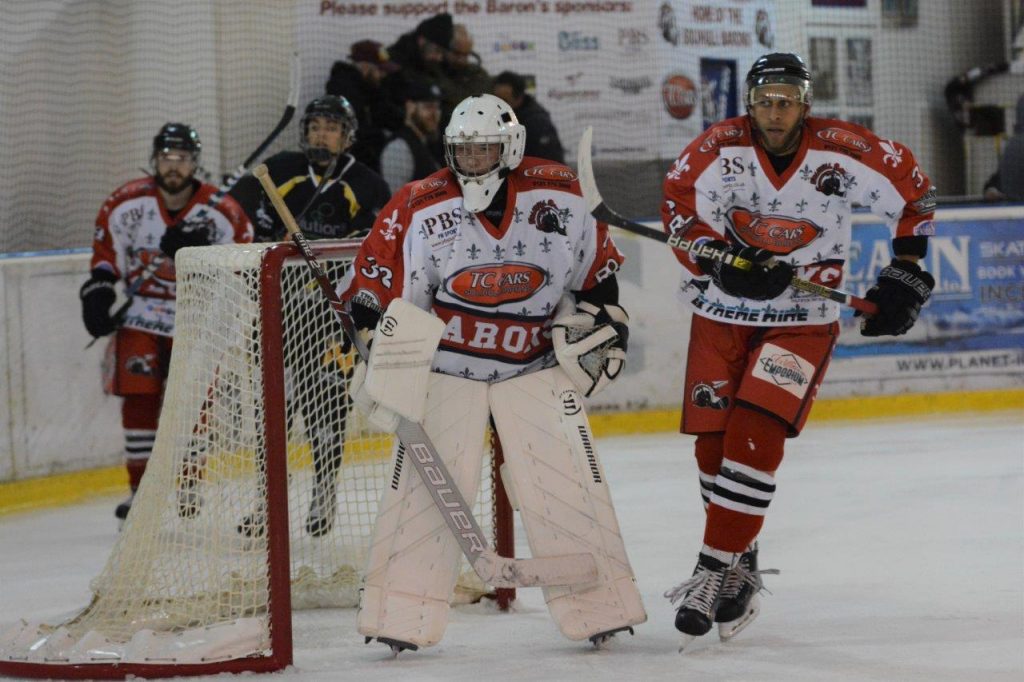 The Barons have a weekend off coming up, with a tie against the Whitley Warriors now postponed until a yet to be confirmed date later in the season. Cup action will be the focus once more on Sunday the 3rd of November when the Barons return to the ice with a home tie against the Blackburn Hawks. The two sides met in a league encounter early in the season with Barons emerging victorious in a close encounter. Face-off 5:30pm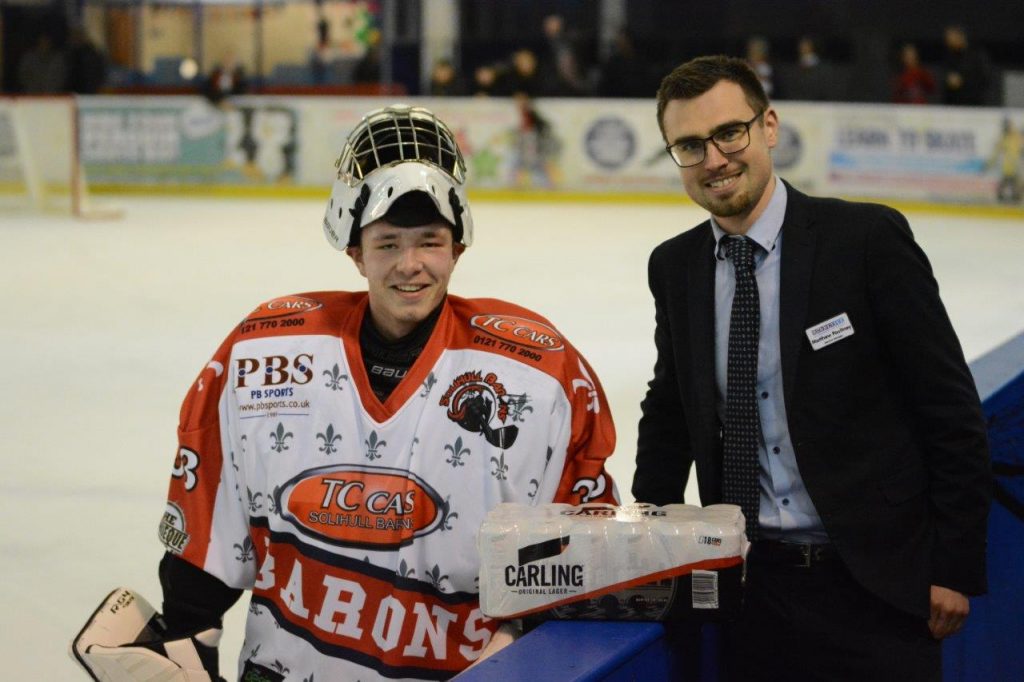 Barons Man of the Match : Ben Lee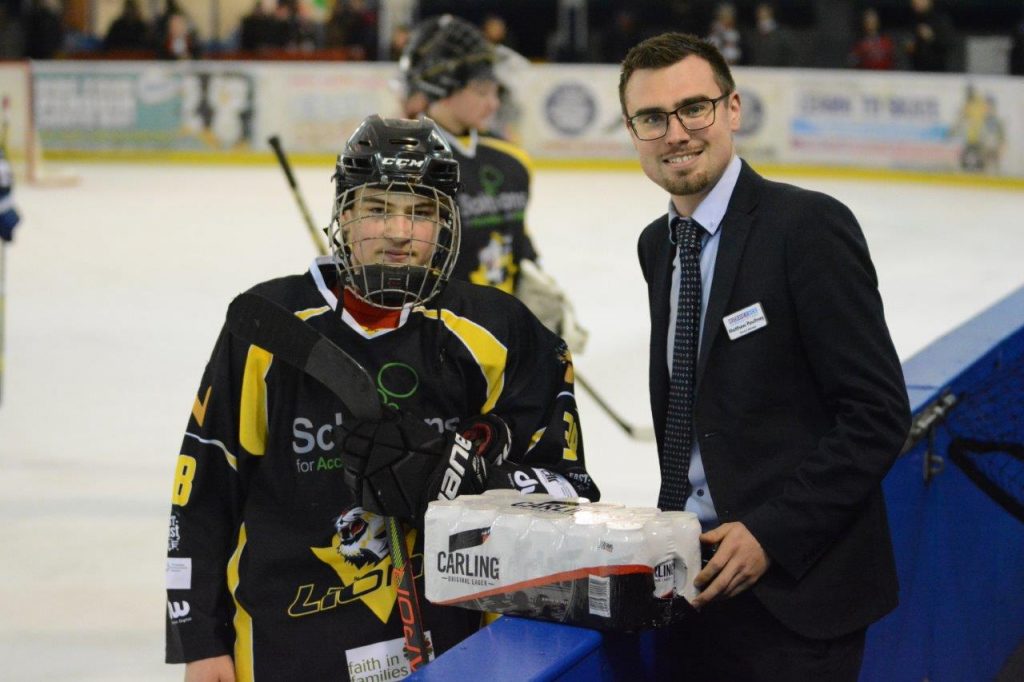 Lions Man of the Match : Mitchell Garner

Details
| Date | Time | League | Season |
| --- | --- | --- | --- |
| October 20, 2019 | 5:30 pm | NIHL Cup | 2019/20 |
Results
| | | | | |
| --- | --- | --- | --- | --- |
| Solihull Barons | 5 | 4 | 4 | 13 |
| Nottingham Lions | 0 | 0 | 0 | 0 |
Nottingham Lions
| Position | G | A | PIM | SA | GA | SV |
| --- | --- | --- | --- | --- | --- | --- |
| | 0 | 0 | 20 | 60 | 13 | 47 |