5
-
7

Recap
Sutton Sting : 5
TC Cars Solihull Barons : 7
EIHA Moralee Division
The TC Cars Solihull Barons bucked the last weekend's disappointment with a win away at Sutton Sting on Saturday evening in a Moralee league tie with the result only decided in the final minutes of the third period.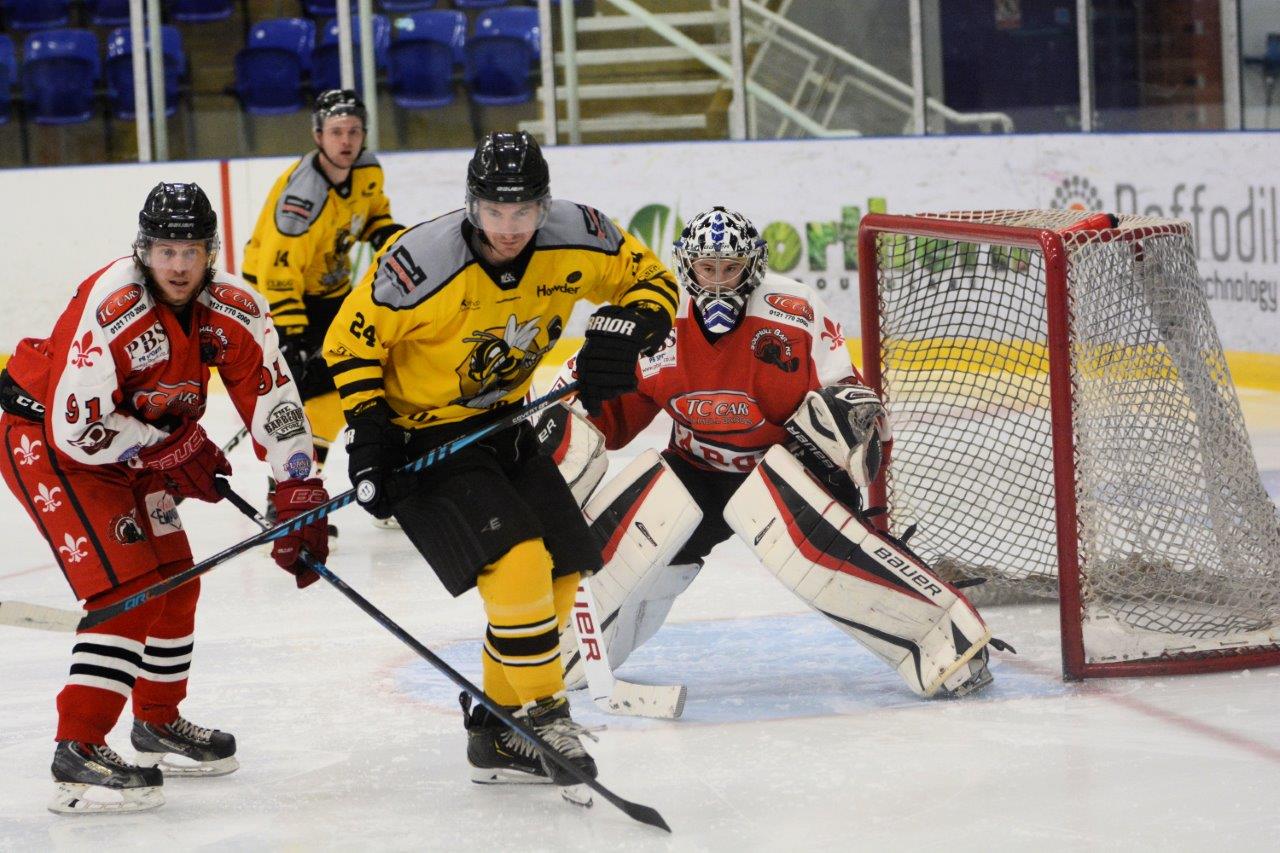 An hour and a half earlier things had looked like a much more comfortable for a Barons win with the Solihull side burying the puck in the Sutton net before even a minute had ticked over – Phil Mulcahy finishing off with support from Niklas Ottosson. A stunned Sutton were further knocked back on their skates almost immediately as Ottosson added to his assist with a goal of his own, this time Daniel Mulcahy giving the support to leave the Barons sitting on a two goal lead in as many minutes. By mid period Solihull had found the net once more as Rich Crowe converted on the powerplay to defeat Harrison Walker in the Sting net.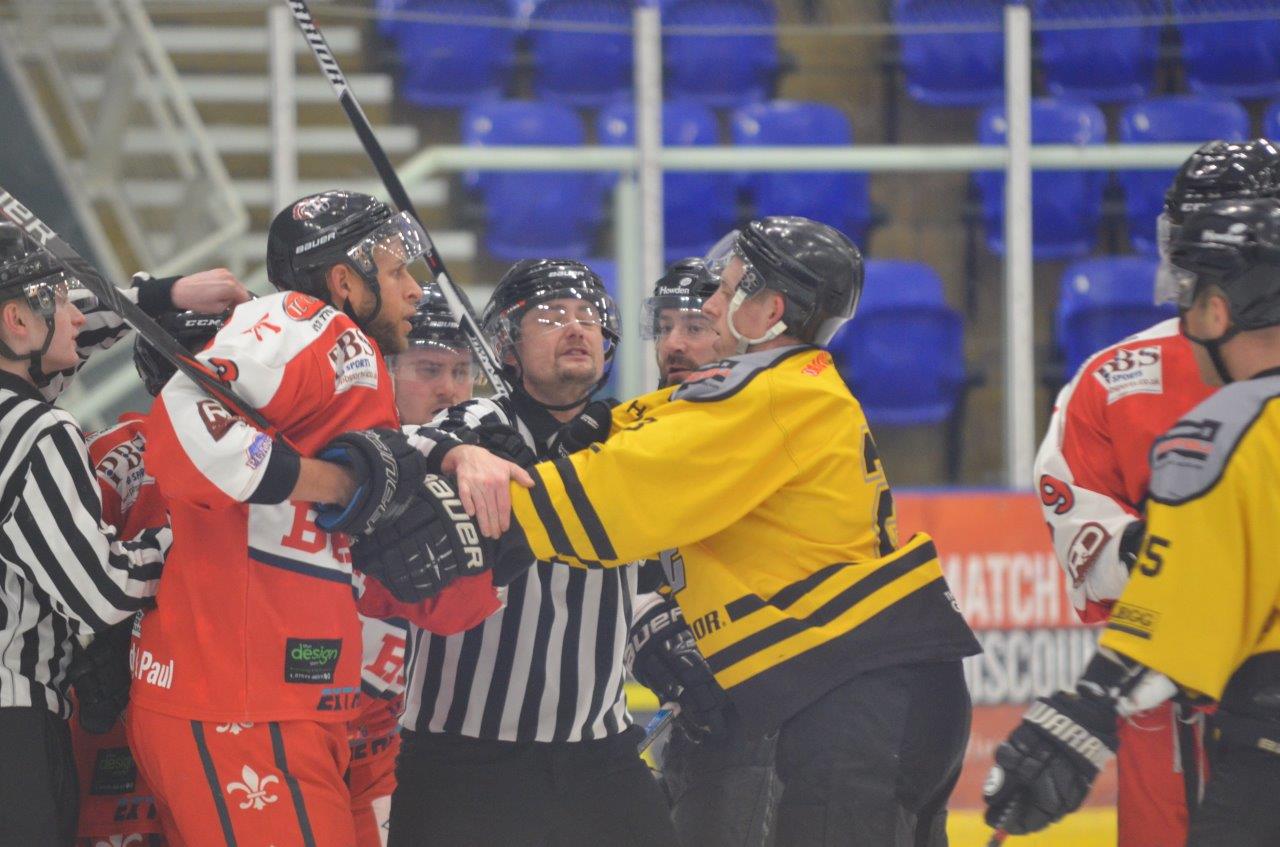 By the end of the first twenty the Sutton had stung back with late period goals by Ryan Johnson and a delayed penalty effort by David Pyatt. It was also clear that officiating decisions were becoming controversial and this also resulted in non-playing goalie Dangie Brittle being sent to the dressing room.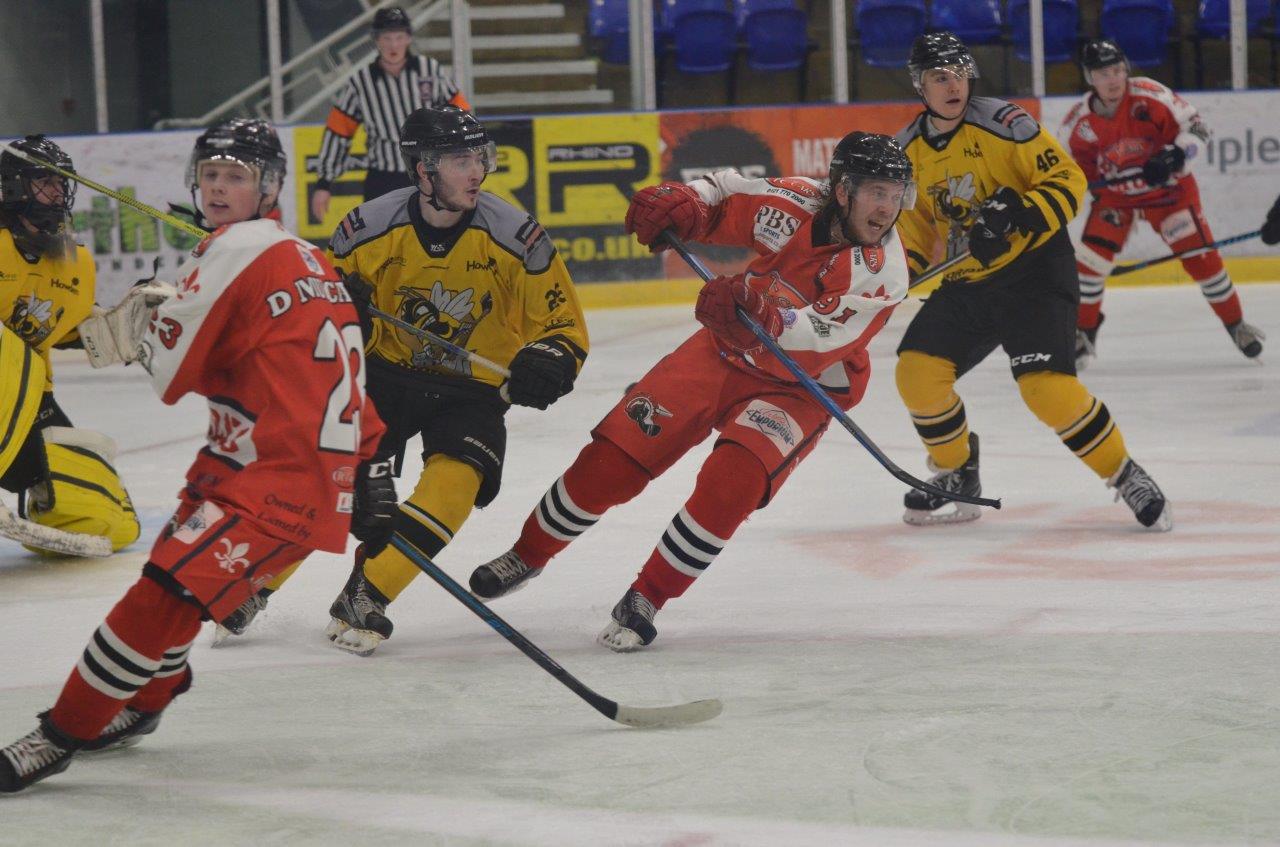 The Sting would therefore start the second period on the PP and Jamie Scott did not squander the opportunity to bring Sutton level in the first minute of the middle period. Within a minute of this, Sutton edged ahead, this time Adrian Palak with the goal, and by 24 minutes Andrew Hirst gave the Sting their fifth unanswered goal in little over five minutes of ice time. A second goal by the Barons Phil Mulcahy just after Hirst's effort steadied the Barons and with Rich Slater converting a powerplay opportunity from short-range the two sides were level going into the final twenty minutes.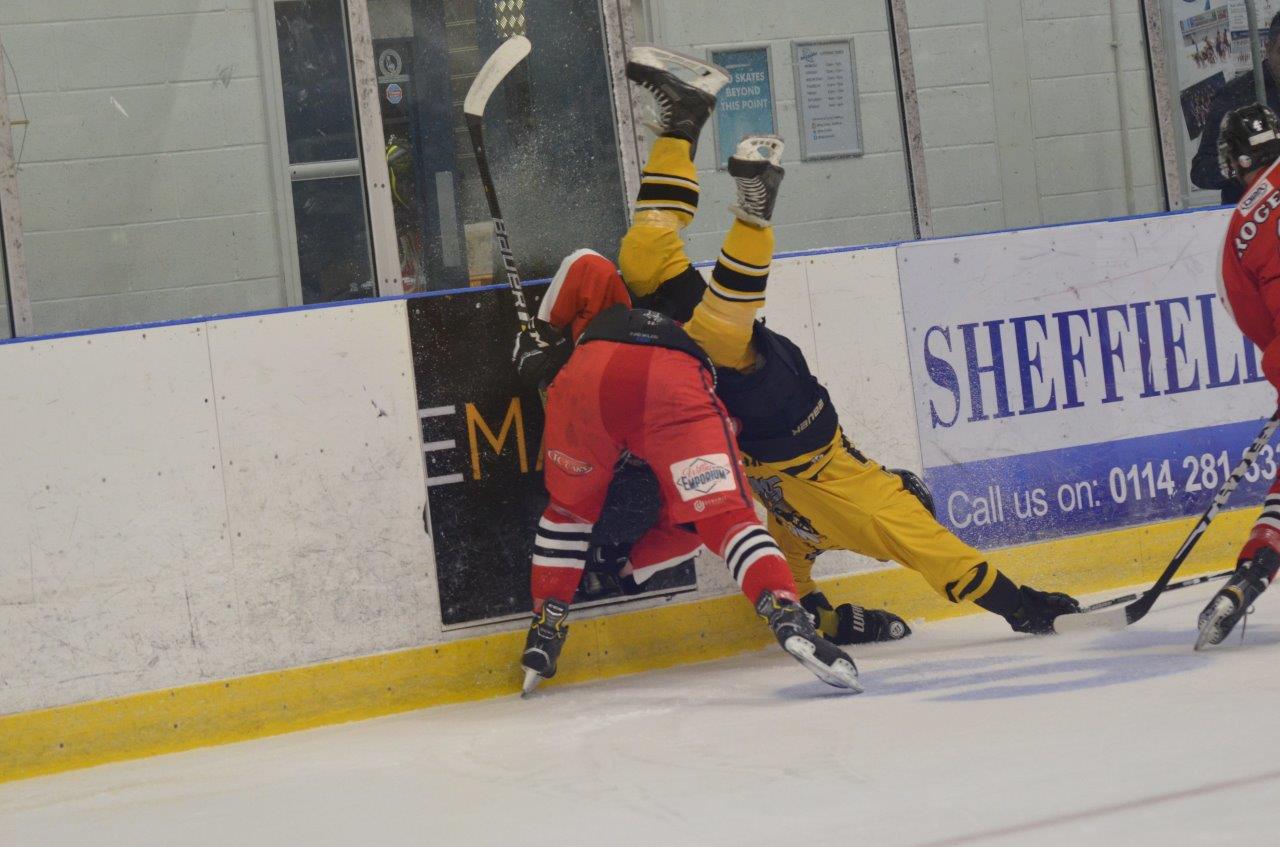 The final period saw the balance of play tip toward the Barons but it took a powerplay and a Tom Soar conversion for Solihull to regain the lead, with the icing on the cake coming from Niklas Ottosson in the dying seconds to give the Barons a 7-5 win.
The Barons next outing is against the league leading Solway Sharks at home on the 12th January in what should be another very closely fought tie. Face-off 5:30pm.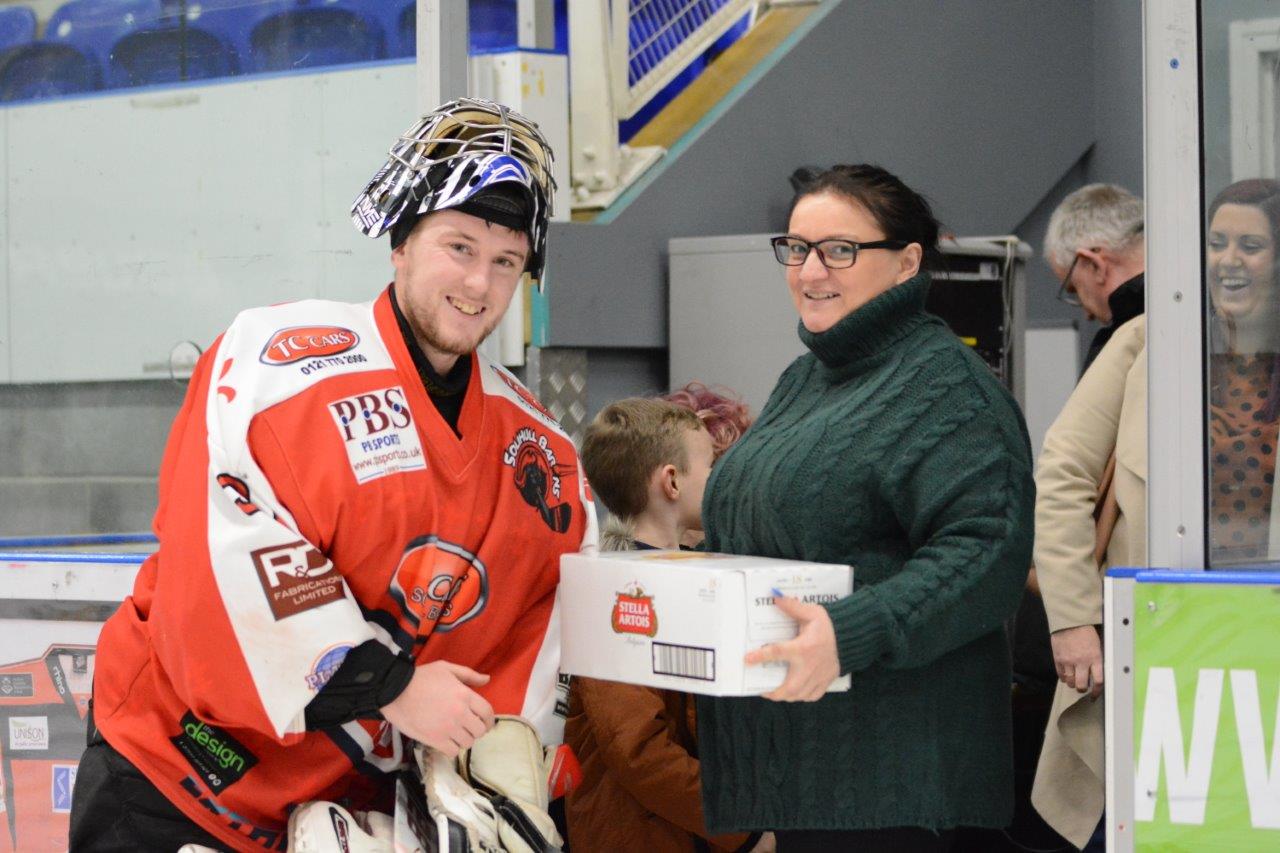 Barons Man of the Match Sam Hewitt

Details
| Date | Time | League | Season |
| --- | --- | --- | --- |
| January 11, 2020 | 4:30 pm | Moralee Division | 2019/20 |
Results
| | | | | |
| --- | --- | --- | --- | --- |
| Sutton Sting | 2 | 3 | 0 | 5 |
| TC Cars Solihull Barons | 3 | 2 | 2 | 7 |
Sutton Sting
| Position | G | A | PIM | SA | GA | SV |
| --- | --- | --- | --- | --- | --- | --- |
| | 5 | 8 | 10 | 53 | 7 | 46 |