2
-
11

Recap
Sutton Sting : 2
TC Cars Solihull Barons : 11
EIHA Midlands Cup

The TC Cars Solihull Barons continued their strong Cup form with a very convincing win over the Sutton Sting at Ice Sheffield on Saturday evening, further fortifying their position at the top of the Midlands Cup round robin table.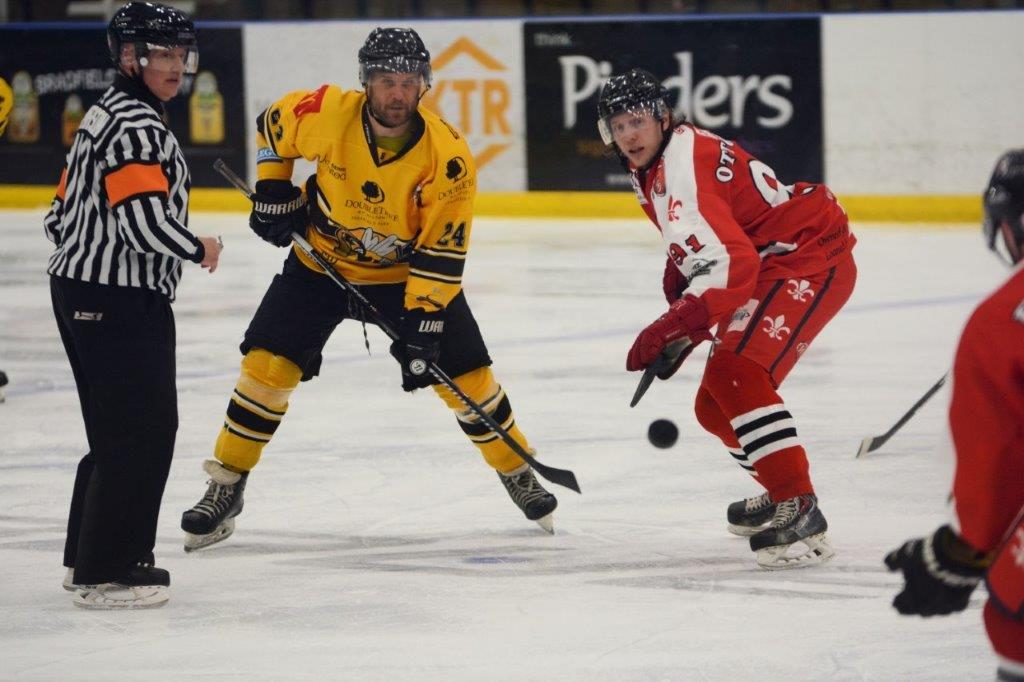 The Barons were quick to make an impact with Phil Mulcahy netting after just three minutes and by ten minutes Daniel Mulcahy would add to the Solihull tally. Stanislav Lascek would put the puck in the Barons net in the dying seconds of the initial period to bring Sutton back to within a goal of the Barons but this would be as good as it would get for the Sting.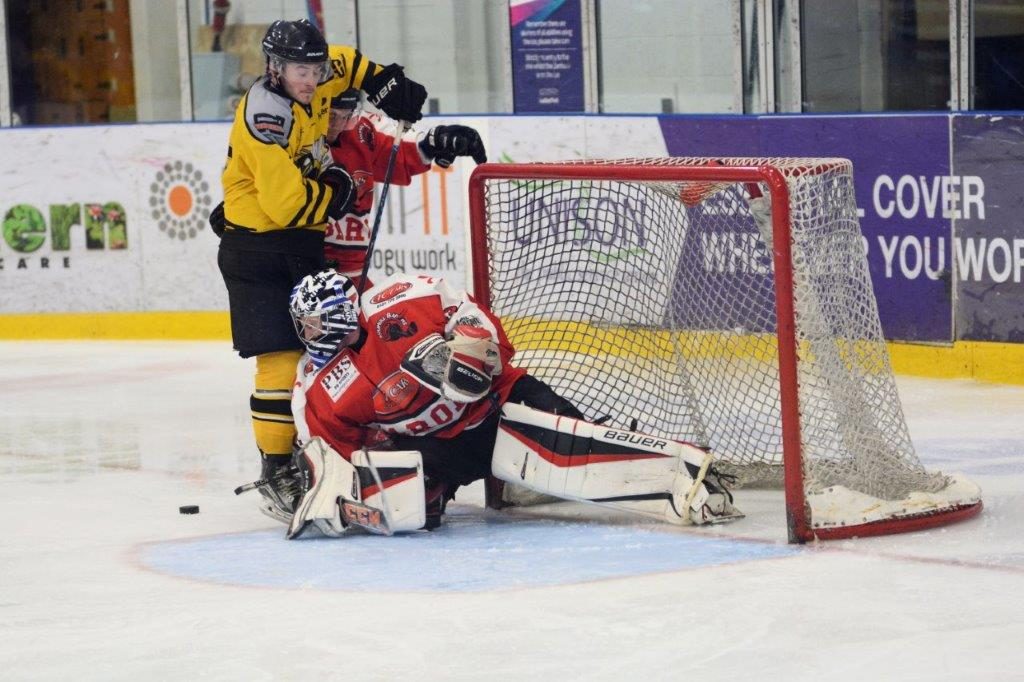 The second period saw the Barons stretch things out and quickly put the game beyond the Sting, the Mulcahy / Brittle / Mulcahy line combining once more for Solihull's third before passing the baton to the Soar / Ottosson / Hughes combo who would combine for four more goals of their own in the middle twenty. Phil Mulcahy would also pick up his second goal of the night – this time via a penalty shot after being impeded illegally on a breakaway.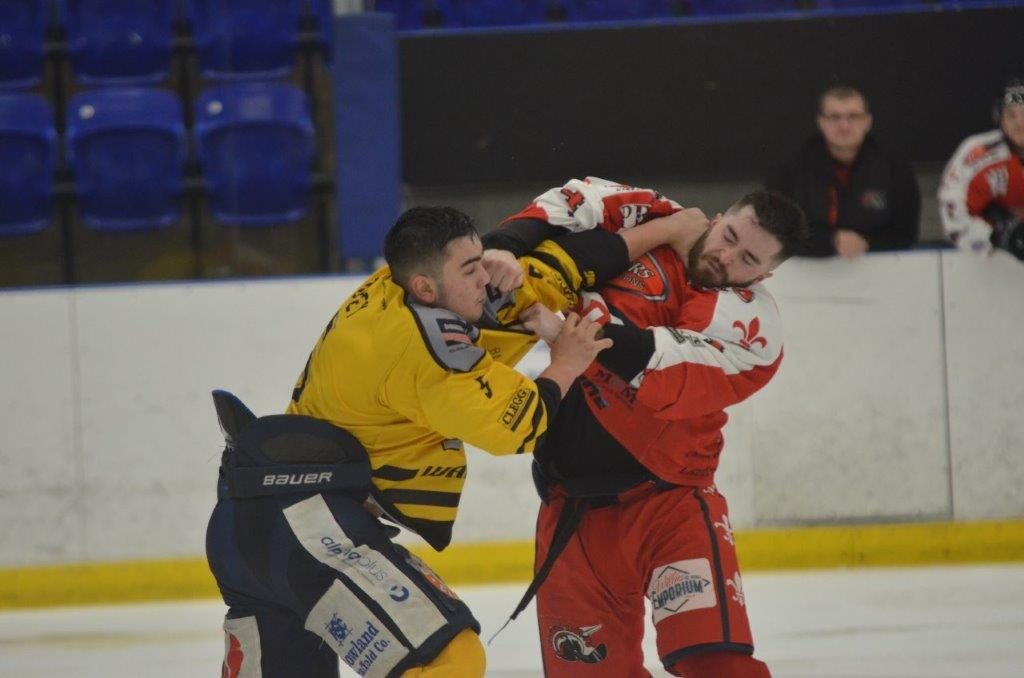 The final twenty gave Ruskin Hughes, Rich Slater and Adie Brittle a mark in the G column while Lascek would get a condolence goal for the Sting and Dave Rogers and Jack Brammer would have a little wrestle but the result was in no doubt and the Barons left Ice Sheffield more or less assured of top seeding for the cup knockout phase.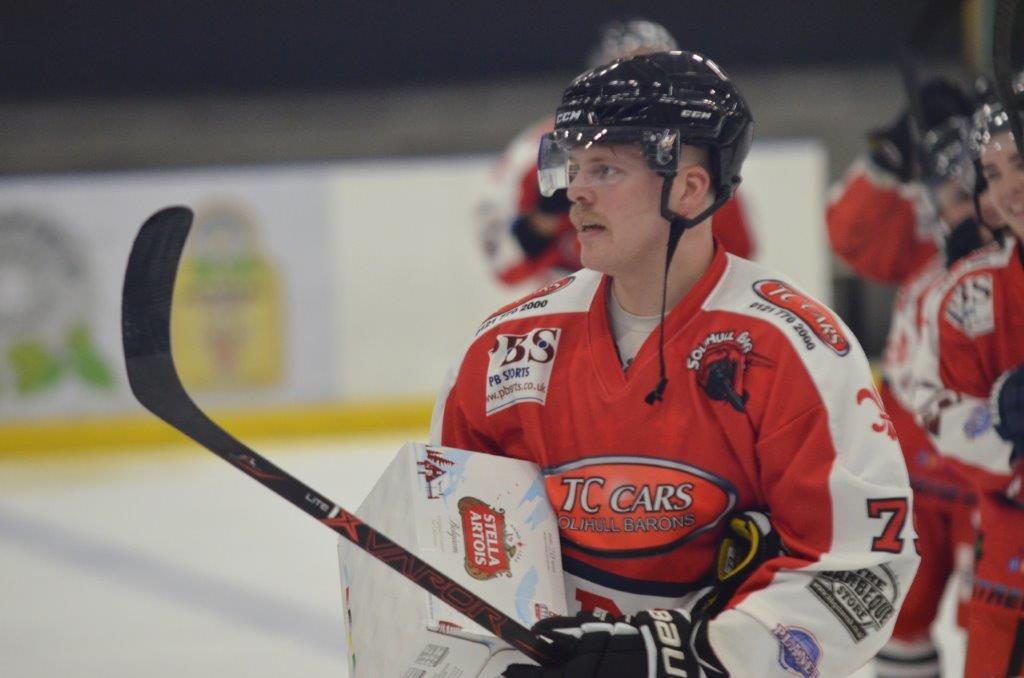 Details
| Date | Time | League | Season |
| --- | --- | --- | --- |
| November 23, 2019 | 7:30 pm | NIHL Cup | 2019/20 |
Results
| | | | | |
| --- | --- | --- | --- | --- |
| Sutton Sting | 1 | 0 | 1 | 2 |
| Solihull Barons | 2 | 6 | 3 | 11 |
Sutton Sting
| Position | G | A | PIM | SA | GA | SV |
| --- | --- | --- | --- | --- | --- | --- |
| | 2 | 4 | 6 | 34 | 11 | 23 |