5
-
4

Recap
Zoo Accounting Solihull Barons : 5
Whitley Warriors : 4
The Zoo Accounting Solihull Barons edged out the Whitley Warriors in an exciting game which saw the Barons build up a sizeable lead only for the Warriors to chip this down to leave a tense final five minutes.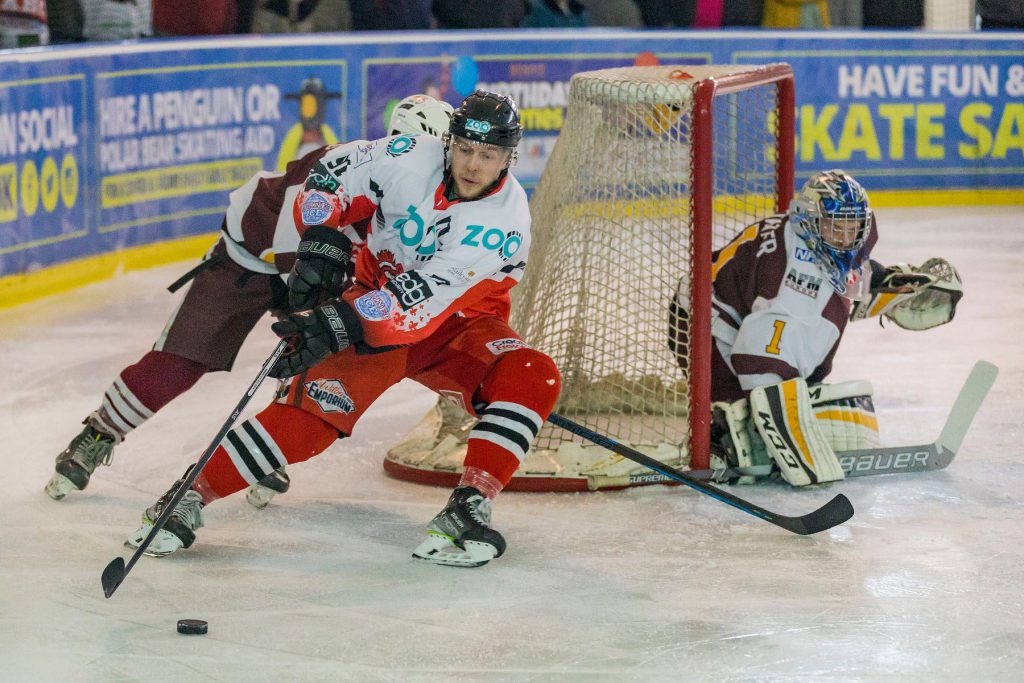 The opening of the game was end to end stuff with both sides having chances but neither converting. Solihull's best opportunity coming six minutes in as Phil Mulcahy just failed to pounce on a spilled puck from a Marcus Maynard shot. After nine minutes the Barons got the opener as a 2 on 1 breakaway by Phil Mulcahy and Niklas Ottosson gave Mulcahy the first goal of the night. The lead for the Barons doubled after 14 minutes, the puck once more finding Niklas Ottosson, this time square on goal 8 metres out who made the most of activity close in on goal to fool Warriors goalie Dean Bowater before he could reset for the shot. With one minute of the period to go the visitors, having just fended fended off a Barons powerplay, got their opener – Philip Edgar sweeping the puck beyond the outstretched left leg of Graham Laverick.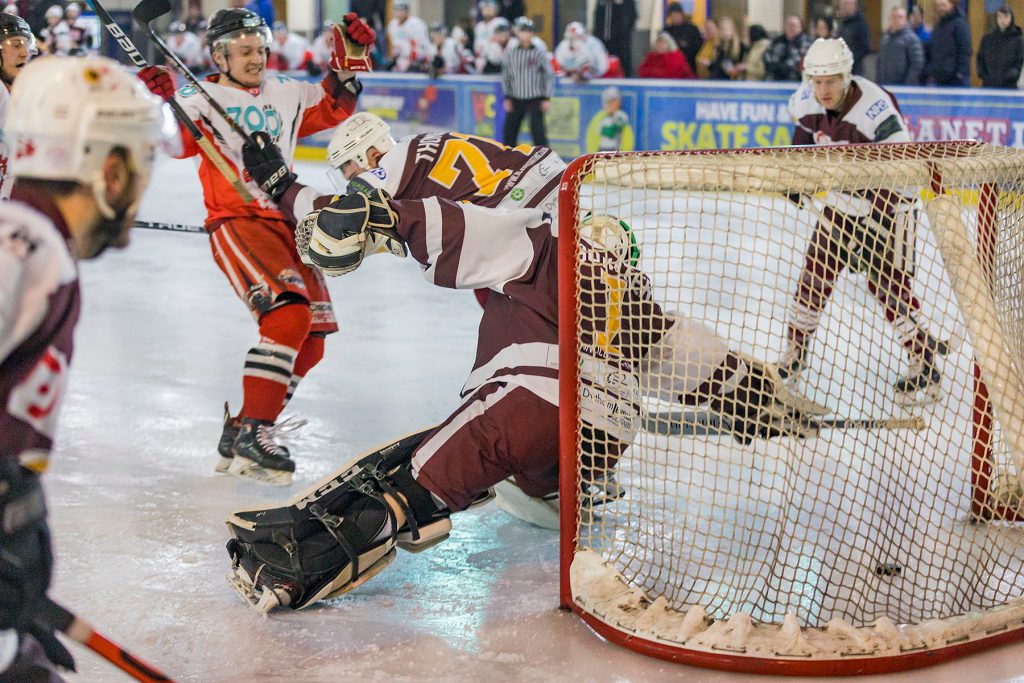 The start of the second saw the Warriors press the Barons in their own end for most of the opening spell before Phil Mulcahy got the Barons third goal with a short range poke in after five minutes. The middle of the period would see the sides picking up penalties but there would be no further scoring until 4 minutes before the period end, Phil Mulcahy once more with another close range effort off of support from Ottosson and Daniel Mulchay. The Barons rounded off the scoring for the period with Niklas Ottosson once more pushing the puck into the Whitley net.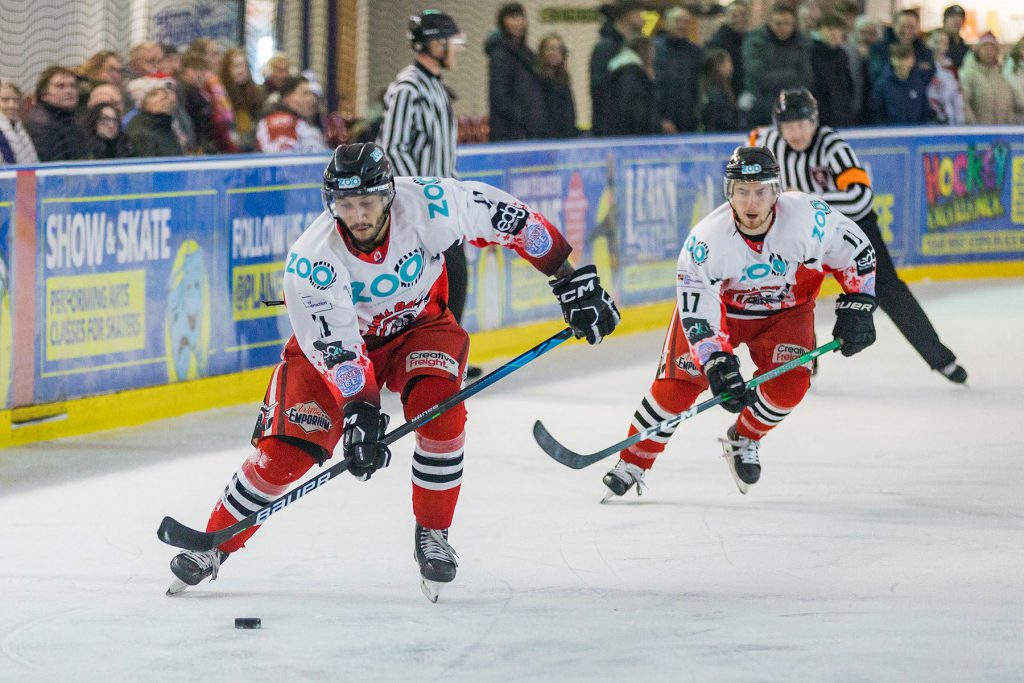 The final period looked initially as though there would be a controlled run down of the clock to the period end. A flurry of minor and major penalties however with just over 10 minutes to go left the Warriors with the man advantage and the resulting powerplay was converted by Philip Edgar to cut the Solihull lead to three. With eight minutes to go the Barons lead was once more chiseled into, Adam Finlinson lofting the puck into the roof of the Solihull net. The end of the period would be a tense one as the Warriors went on the powerplay and pulled their goalie for a spell of 6 on 4 play in the Solihull end. With just over a minute left on the clock Dean Holland cut the Solihull lead to 1. Ultimately though the Barons would hold on for the win.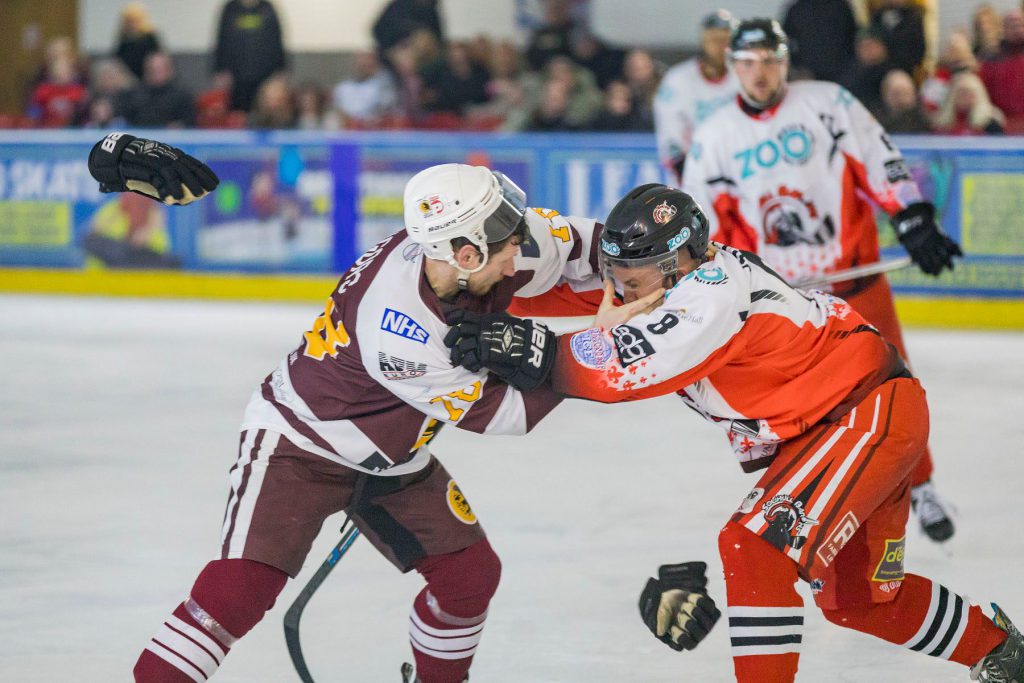 The Barons head off to North Wales next Sunday at the Deeside Dragons Queensferry rink. The following Sunday Solihull host Blackburn Hawks at Hobs Moat. Face-off 5:30pm.
Barons Man of the Match, Graham Laverick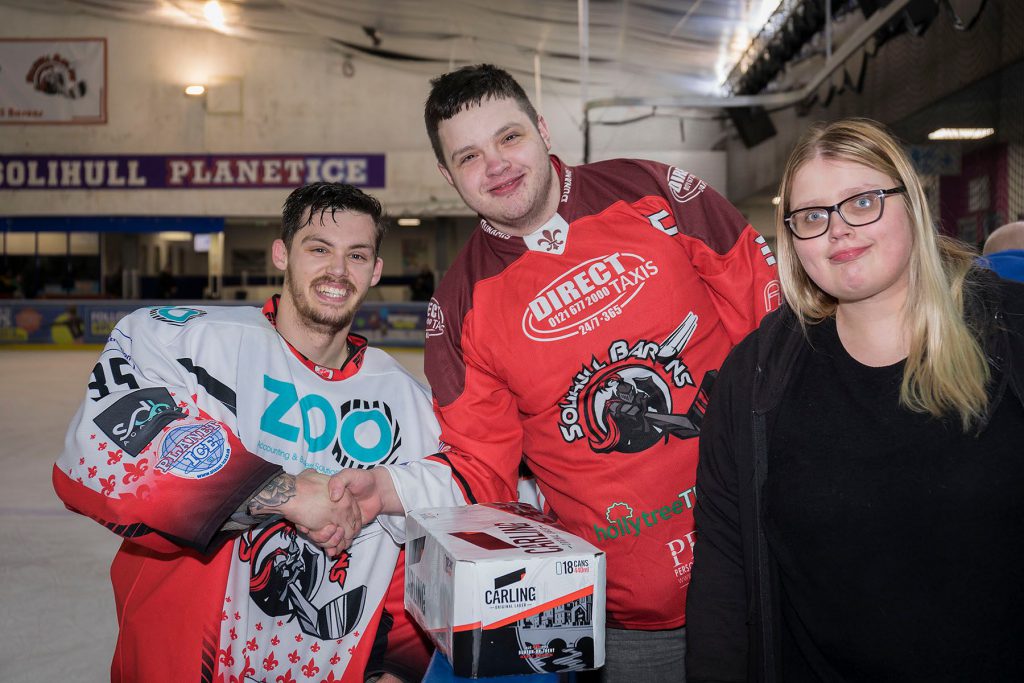 Warriors Man of the Match, Dean Bowater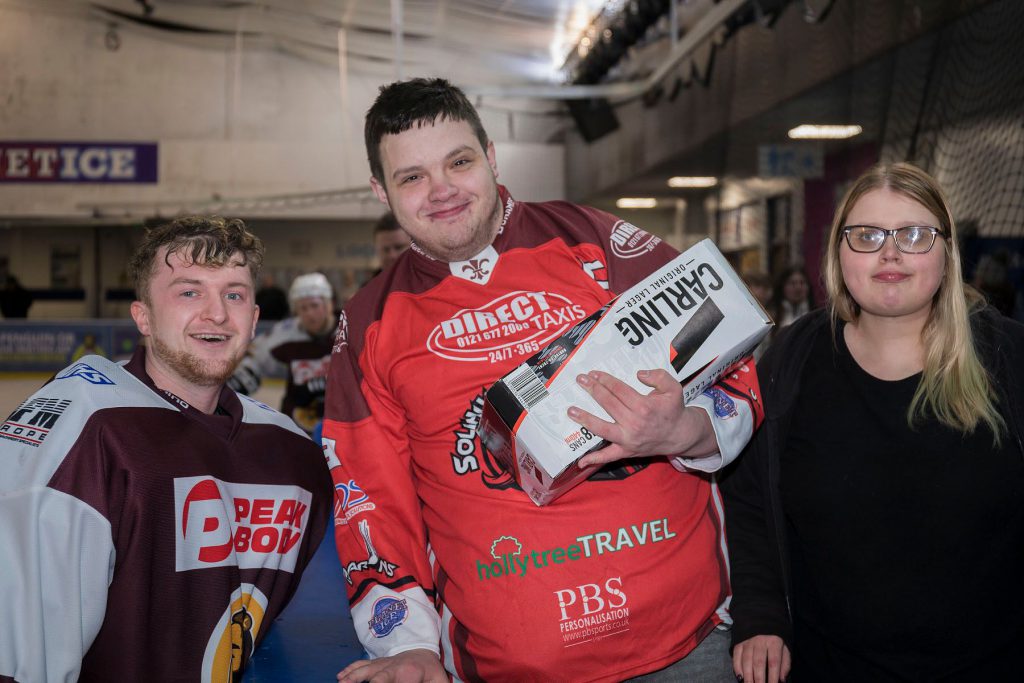 Details
| Date | Time | League | Season |
| --- | --- | --- | --- |
| February 12, 2023 | 5:30 pm | Division 1 | 2022/23 |
Results
| | | | | |
| --- | --- | --- | --- | --- |
| Solihull Barons | 2 | 3 | 0 | 5 |
| Whitley Warriors | 1 | 0 | 3 | 4 |
Whitley Warriors
| Position | G | A | PIM | SA | GA | SV |
| --- | --- | --- | --- | --- | --- | --- |
| | 4 | 7 | 37 | 29 | 5 | 24 |