1
-
4

Recap
Airport Placements Limited Solihull Barons : 1
Telford NIHL Tigers : 4
The Airport Placement Limited Solihull Barons continued to struggle with form in a run which has seen only three points collected in the last six games. While the Solihull squad were missing a number of key players, a below par performance against the Telford Tigers on Sunday evening very much reflected the pattern of the last month or two.
The first period would see the Tigers set out their stall early and apply significant pressure to the Barons from the go-get with much of the play being in the Solihull end of the rink. The Barons struggled to apply any real pressure themselves, transitions from D often being quickly snuffed out by Tigers parked on their own blue line, poking the pucks from Solihull sticks and quickly exploiting any loose passes. The Barons also played much of the period on the penalty kill and while these were initially contained, Matthew Viney shot through traffic for the Tigers opener.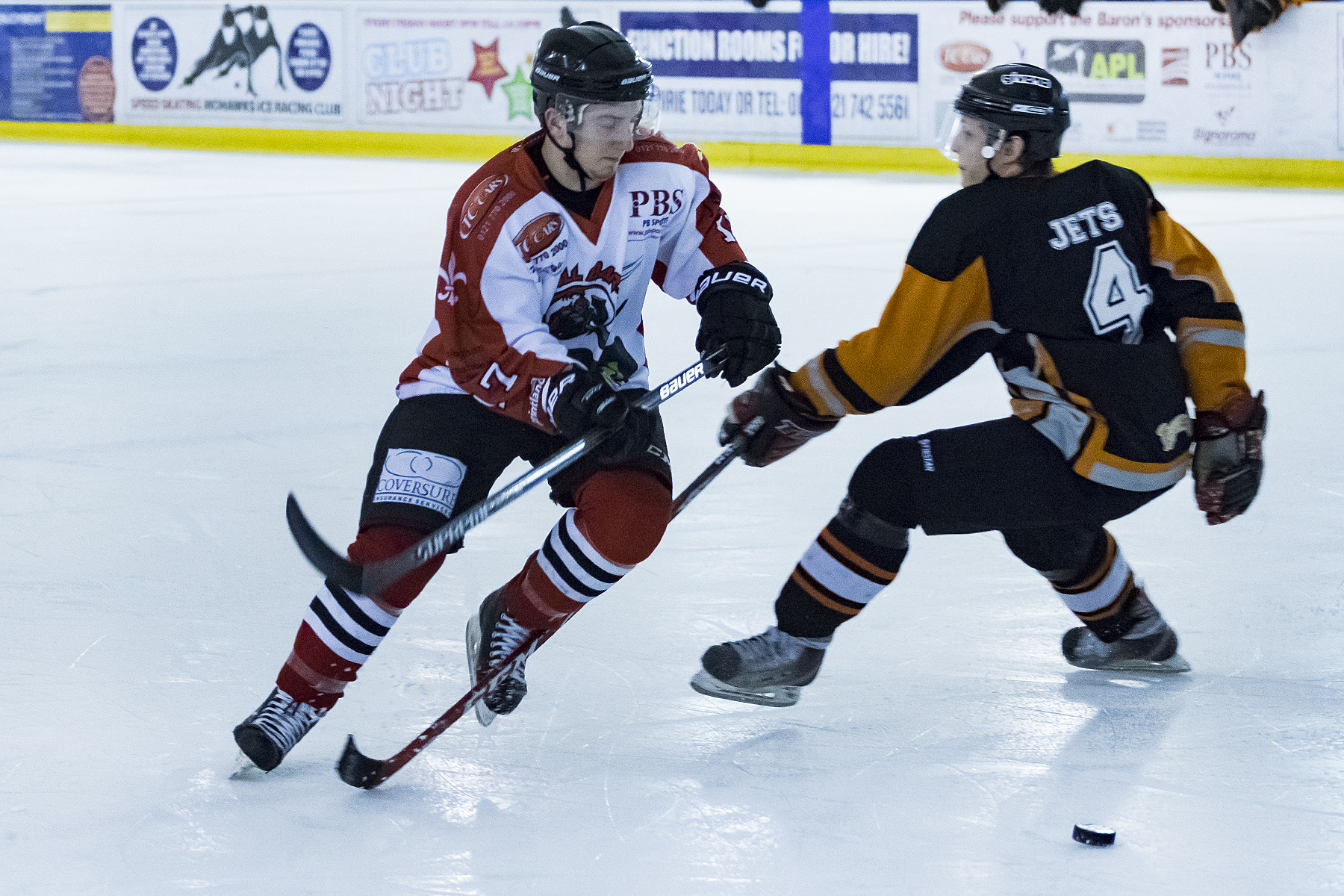 The second period continued the pattern of the first, an Adam Brittle shot bouncing from the glove of Josh Nicholls five minutes into the period for Telford's second goal. The Barons made the most of a power play of their own as Rich Slater pounced on a rebound from Ed Eaton's shot for Solihull's only game of the tie. This would spark some urgency from the Barons but two more quick Tigers goals from Luke Brittle and Karol Jets effectively ended the game as a competition and the Barons discipline largely went in a series of minor, double minor and game penalties.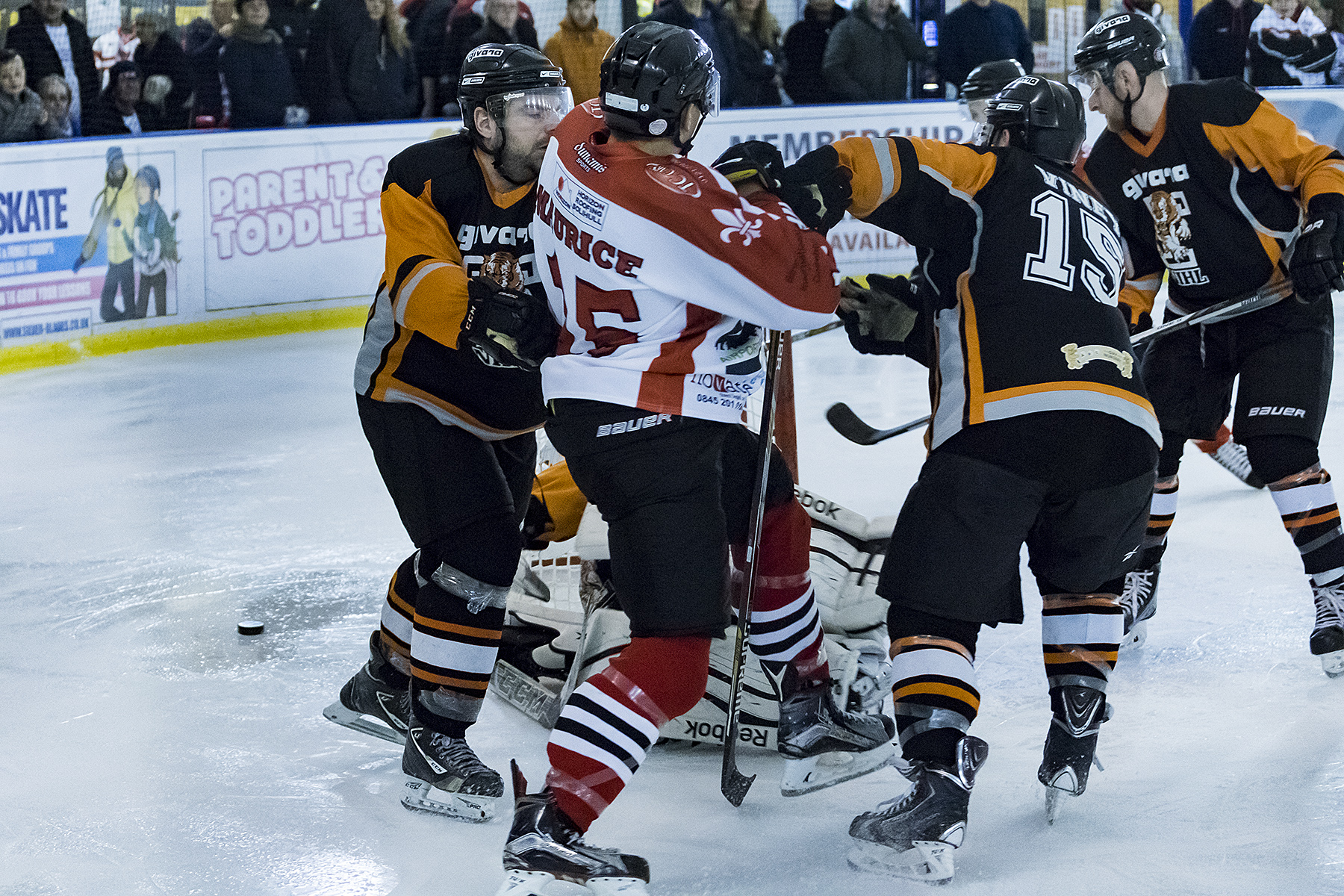 The final period was largely unremarkable as the sides traded minor penalties to see out the sixty minutes sending the Barons to the dressing room with a number of questions to answer ahead of the new year.
The Barons now have a couple of weeks over Christmas before they visit the Telford Tigers on Saturday 7th January, before yet again meeting the Shropshire side at home the following night, Sunday the 8th, face-off 6:00 pm.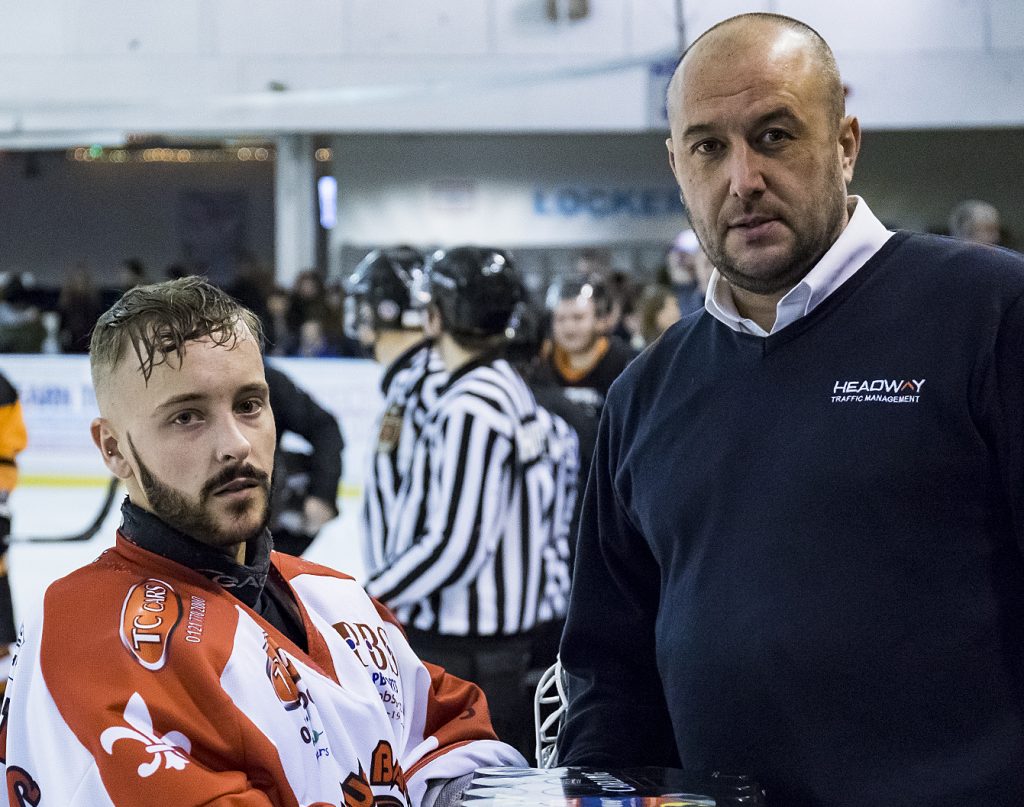 ---
Elsewhere in the League
Whitley Warriors 4 : 2 The Dragons
Billingham Stars 8 : 6 Sutton Sting
Sutton Sting 4 : 2 Whitley Warriors
Blackburn Hawks : The Dragons *
* (Game played as a friendly following failure of the ice resurfacer in the 1st / 2nd period break)
Details
| Date | Time | League | Season |
| --- | --- | --- | --- |
| December 18, 2016 | 6:00 pm | Moralee Division | 2016/17 |
Results
| | | | | |
| --- | --- | --- | --- | --- |
| Solihull Barons | 0 | 1 | 0 | 1 |
| Telford Tigers N1 | 1 | 3 | 0 | 4 |
Telford Tigers N1
| Position | G | A | PIM | SA | GA | SV |
| --- | --- | --- | --- | --- | --- | --- |
| | 4 | 7 | 12 | 34 | 1 | 33 |