3
-
2

Recap
Airport Placements Limited Solihull Barons : 3
Sutton Sting : 2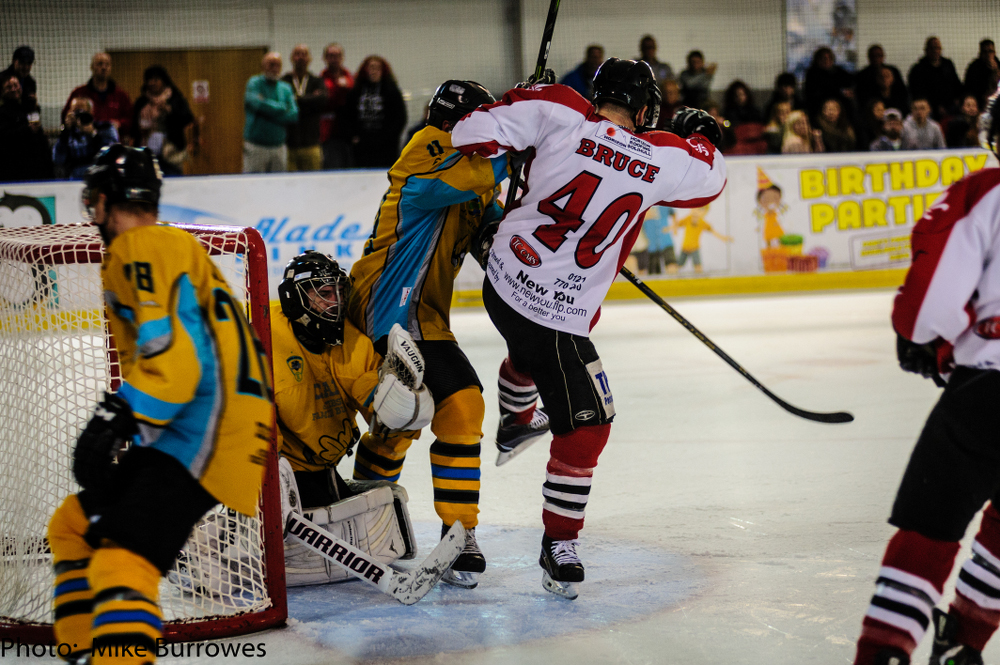 The Airport Placements Limited Solihull Barons had a less busy weekend than planned, when their Saturday tie away at Telford Tigers was called off due to ice problems at the Shropshire rink. Back on home ice on Sunday they ground out a victory over the Sutton Sting to ensure another couple of points on the table.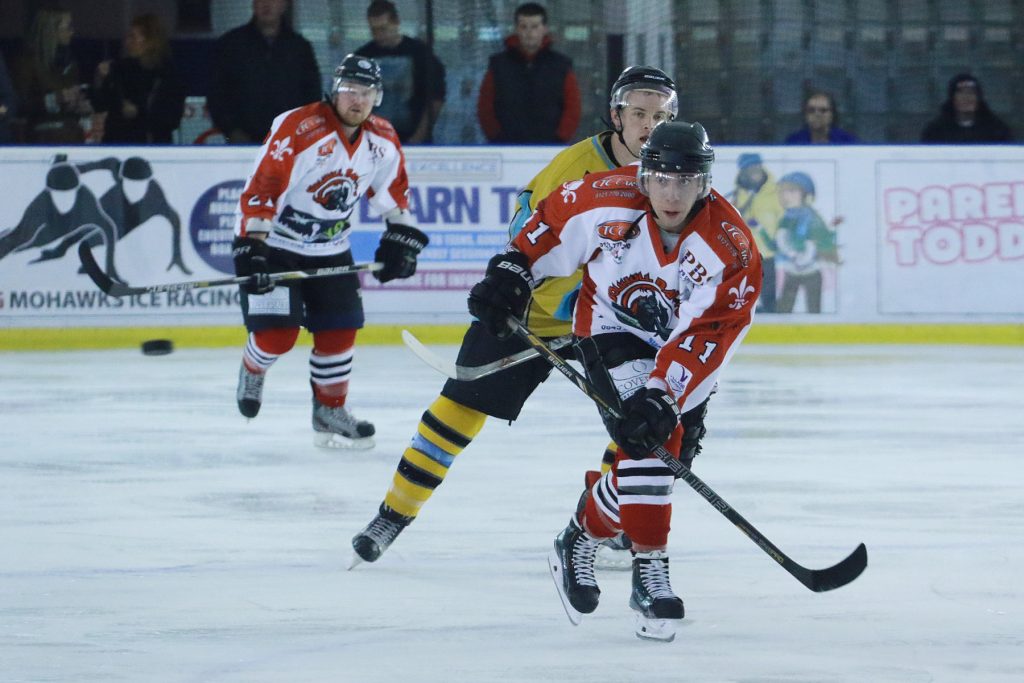 The first half of the first period would be one of penalties but no goals, and while Solihull contained the threats, the disruptions made it difficult to exert significant pressure on the visitors. One person feeling the pressure was a linesman who was forced to leave the game following a collision into the board toward the middle of the period.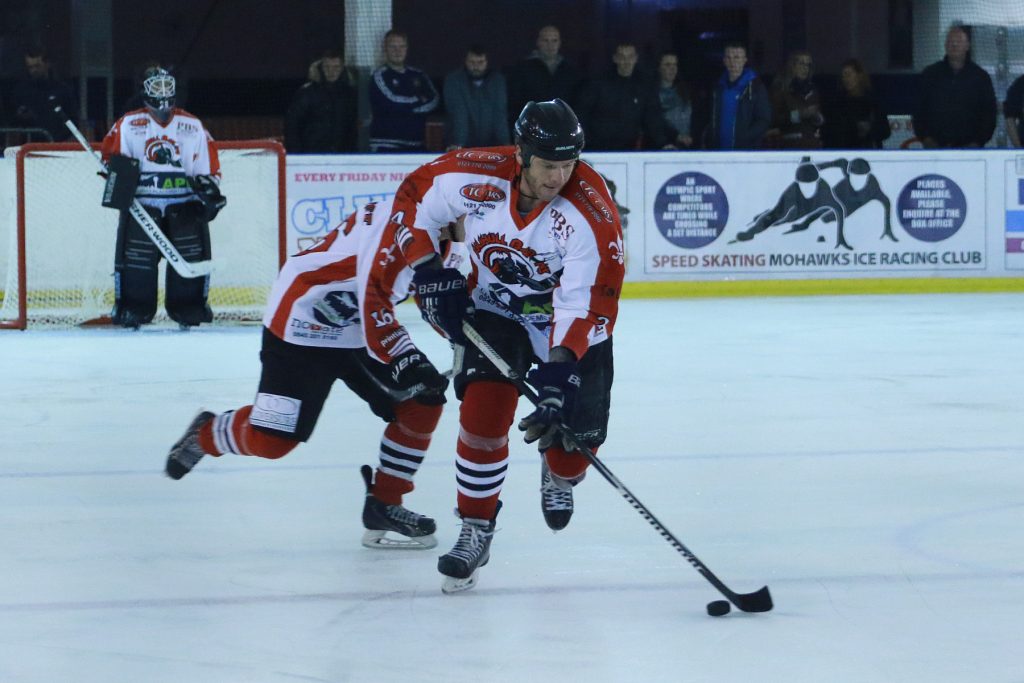 The Barons opened the scoring with five minutes of the first period remaining, Ryan Selwood skating through the front of the crease with his close range shot rebounding to a grateful Josh Bruce on the back post. Solihull would however be pegged back before the first twenty was up as Sutton's Martin Finkes would find Ryan Johnson clear in the centre of the Barons zone to shoot the puck in for the equaliser.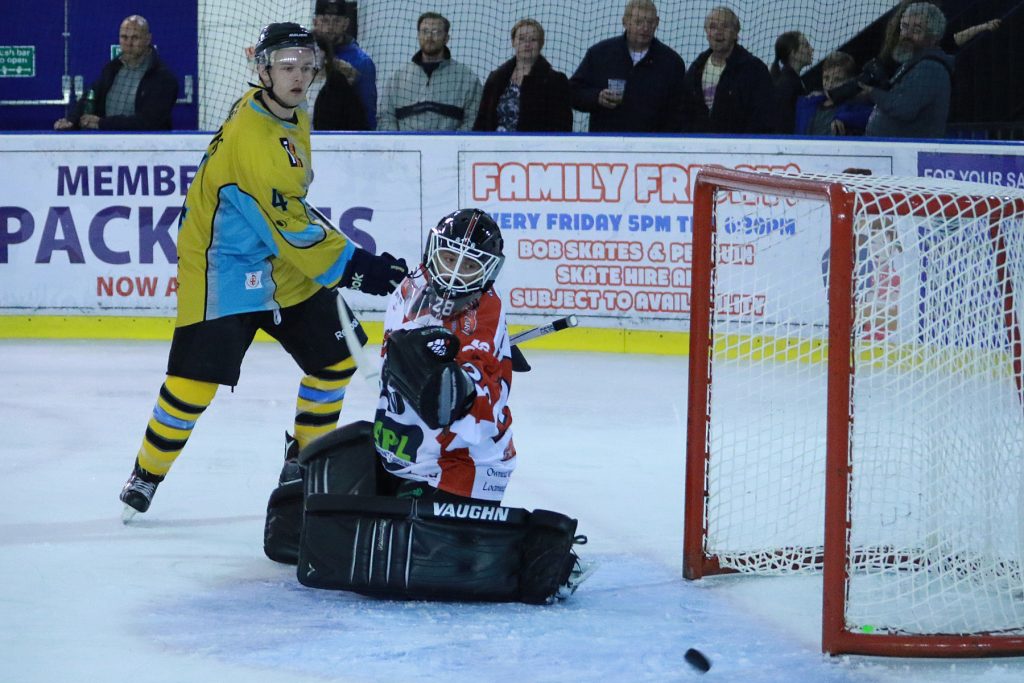 The second period started poorly for Solihull. Within two minutes of the restart an open James Spurr was gifted an easy tap in on the Barons back post for Sutton's second. The remainder of the period would be scoreless. The Barons struggling to maintain offensive pressure, while Sutton threatened on the breakaway but would continually be thwarted by Josh Nicholls in the Solihull net.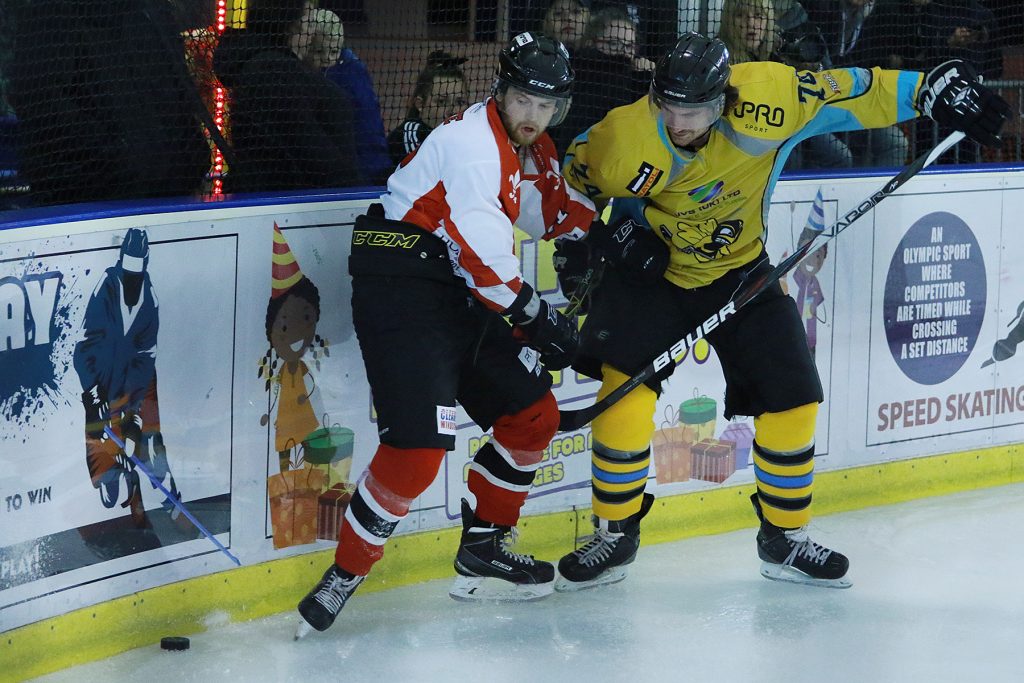 The final period saw the Barons quickly re-establish their lead. Three minutes in and Josh Bruce slid the puck in under the Sutton keeper from the right-hand half boards while almost immediately after the restart Dale White put the home side into the lead with a wrist shot from the left hand circle.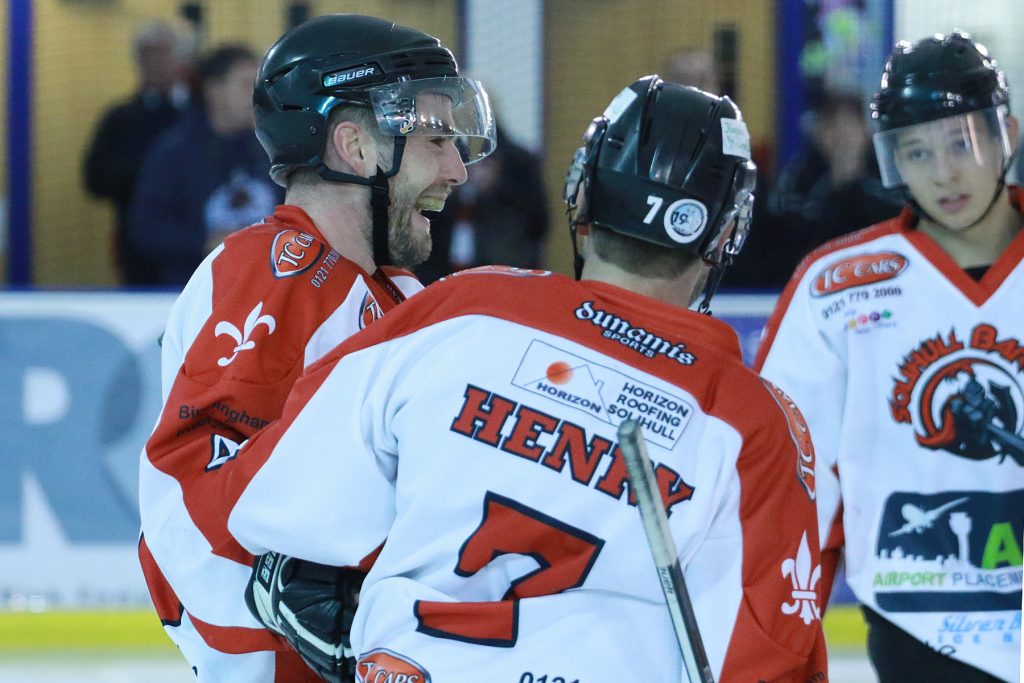 The remainder of the period would be scoreless but with the Barons generally controlling the game bar a few frantic moments in the final minutes as the Sting poured forward in an attempt to equalise. It was the Barons however who would hang on for the win and the points.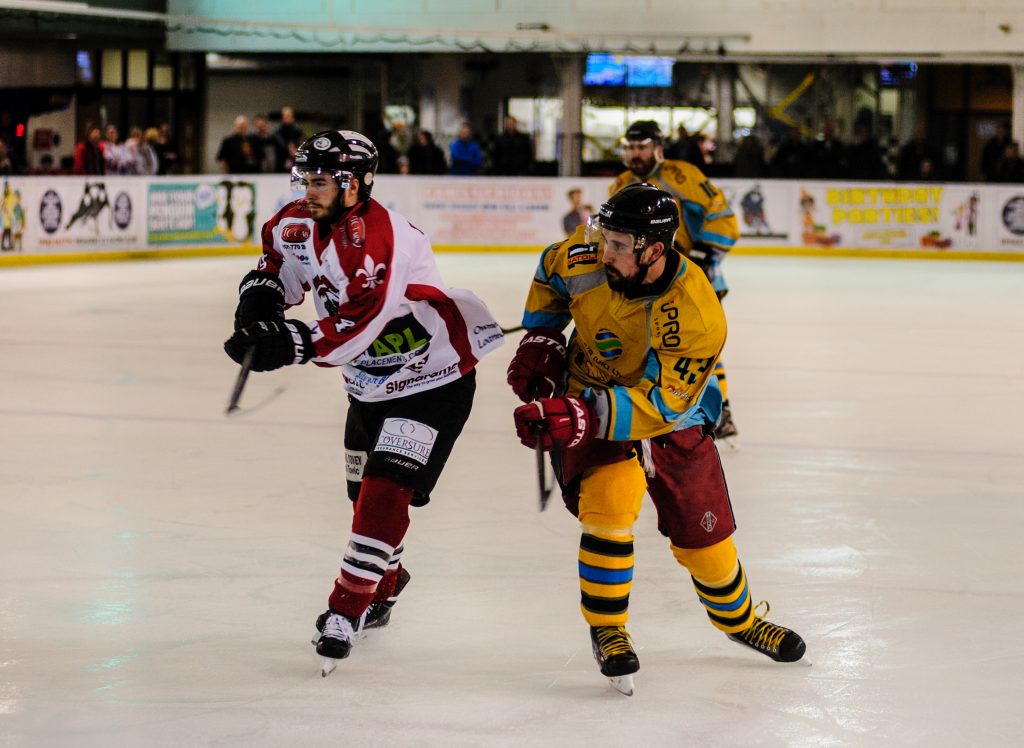 The Barons will play the Sting once more next weekend, this time on Sutton's home rink of Ice Sheffield. Solihull returns once more to home ice on the 20th November when league leaders the Solway Sharks come visiting for the first time of the season. Face-off 6:00 pm.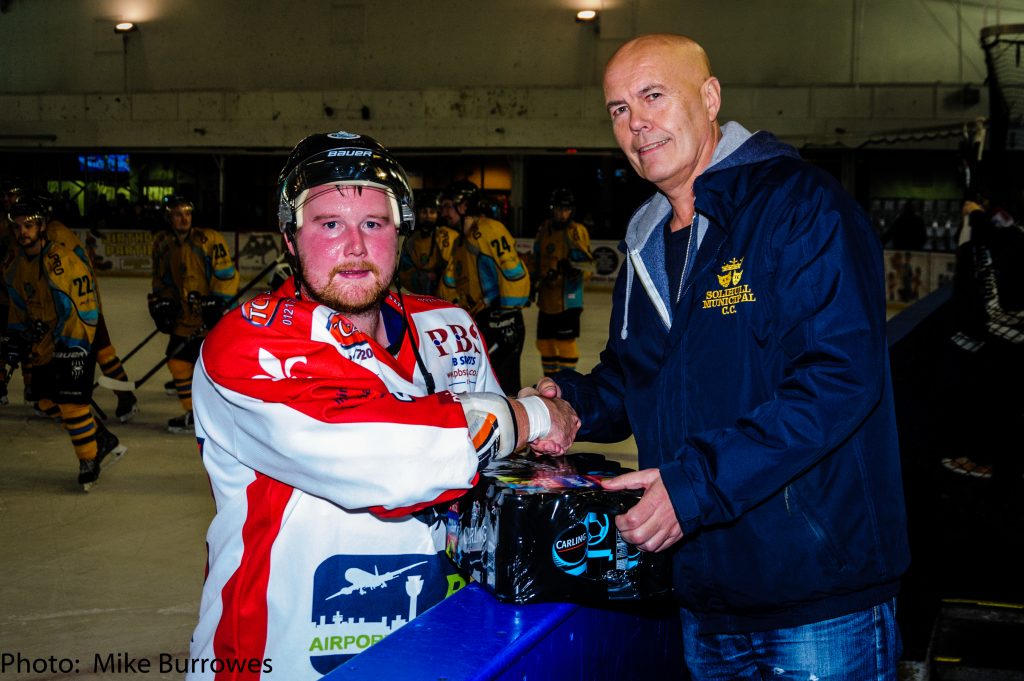 Barons MoM : Kieran Papps (Mike Burrowes)

---
Elsewhere in the League
Solway Sharks 6 : 3 Whitley Warriors
Whitley Warriors 8 : 2 Blackburn Hawks
Details
| Date | Time | League | Season |
| --- | --- | --- | --- |
| October 30, 2016 | 6:00 pm | Moralee Division | 2016/17 |
Results
| | | | | |
| --- | --- | --- | --- | --- |
| Solihull Barons | 1 | 0 | 2 | 3 |
| Sutton Sting | 1 | 1 | 0 | 2 |
Sutton Sting
| Position | G | A | PIM | SA | GA | SV |
| --- | --- | --- | --- | --- | --- | --- |
| | 2 | 3 | 6 | 0 | 0 | 0 |