1
-
4

Recap
Airport Placements Limited Solihull Barons : 1
Solway Sharks : 4
Sunday evening at Solihull Ice rink and the Solway Sharks showed why they are the convincing leaders of the Moralee Division with a clinical disposal of the Airport Placements Limited Barons who, despite a lot of hard work, had little to counter the visitors over the 60 minutes.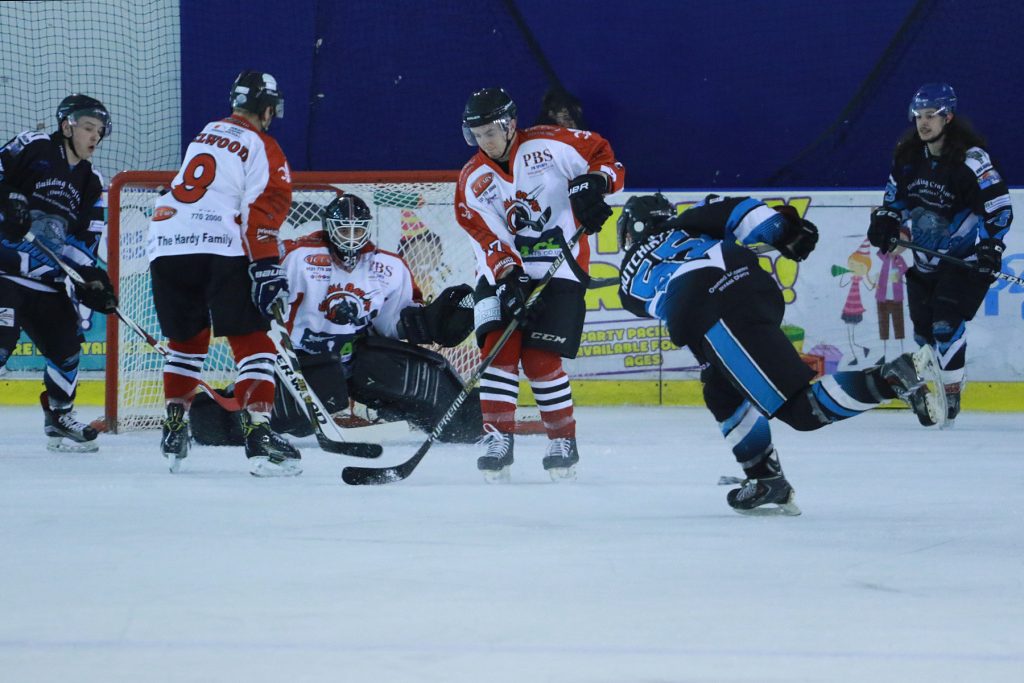 The first period was played at a fast pace, as the Sharks and Barons took their chances to attack, counter-attack, defend and rally, though by the end of the first twenty minutes the puck would only find the net once as a Sharks offensive move saw Duncan Speirs low on the right wing pass back to Ross Murray in space on the edge of the left hand circle who picked his spot for the visitors opener.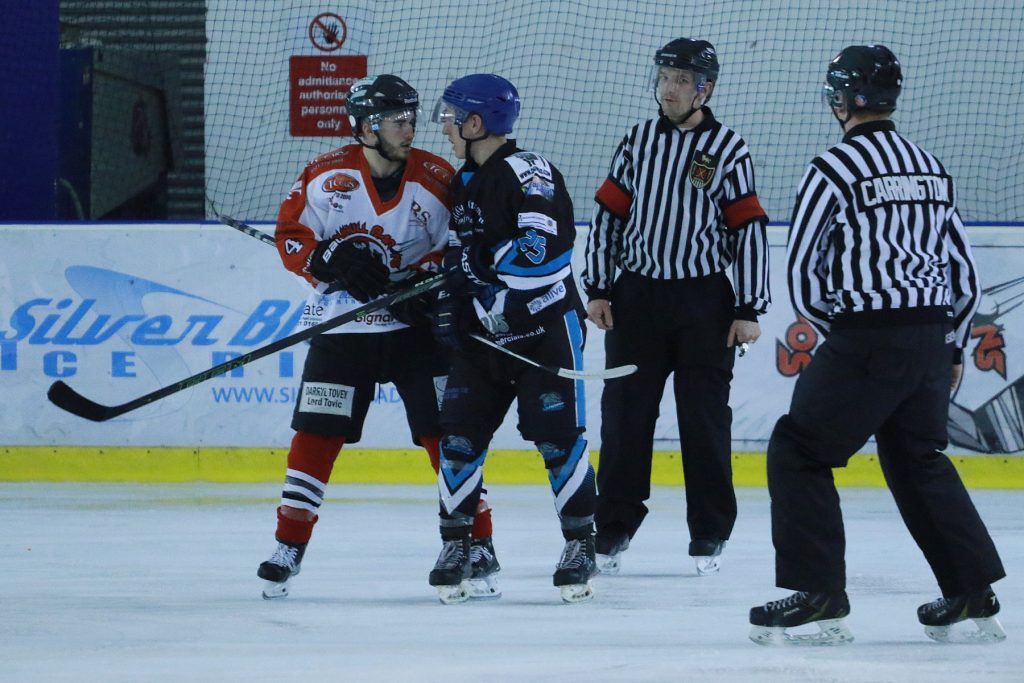 The second period saw the Sharks gradually take more and more control of the game, with good opportunities for the Barons becoming fewer and further between. The visitors doubling their lead in the 26th minutes. With the play and most of the players on the left hand side of the Barons defensive zone, the Sharks Struan Tonnar drifted in to the void on right of the ice and when the puck came his way, he made no mistake for Solway's second goal of the night.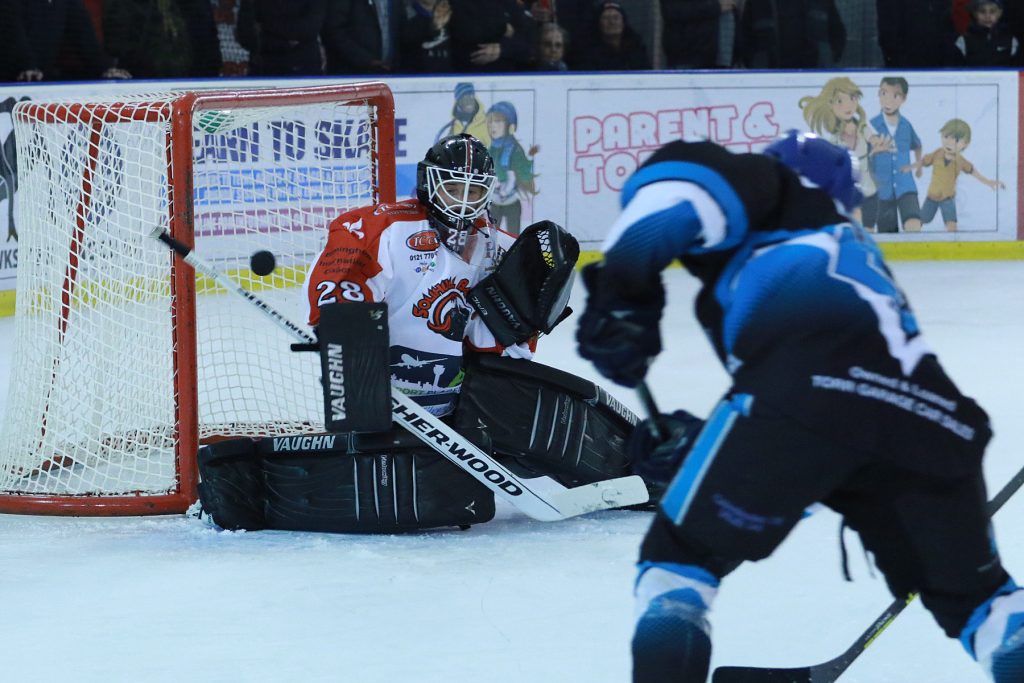 The visitors would pull three goals to the good in the final minute of the period. Jordan Buesa – who had become an increasing irritant to the Barons defence and who had, minutes earlier been at the centre of some handbags, poked the puck in from short range with a shot which bobbled through Baron's goalie Josh Nicholas glove to give the Solihull a difficult end to the period.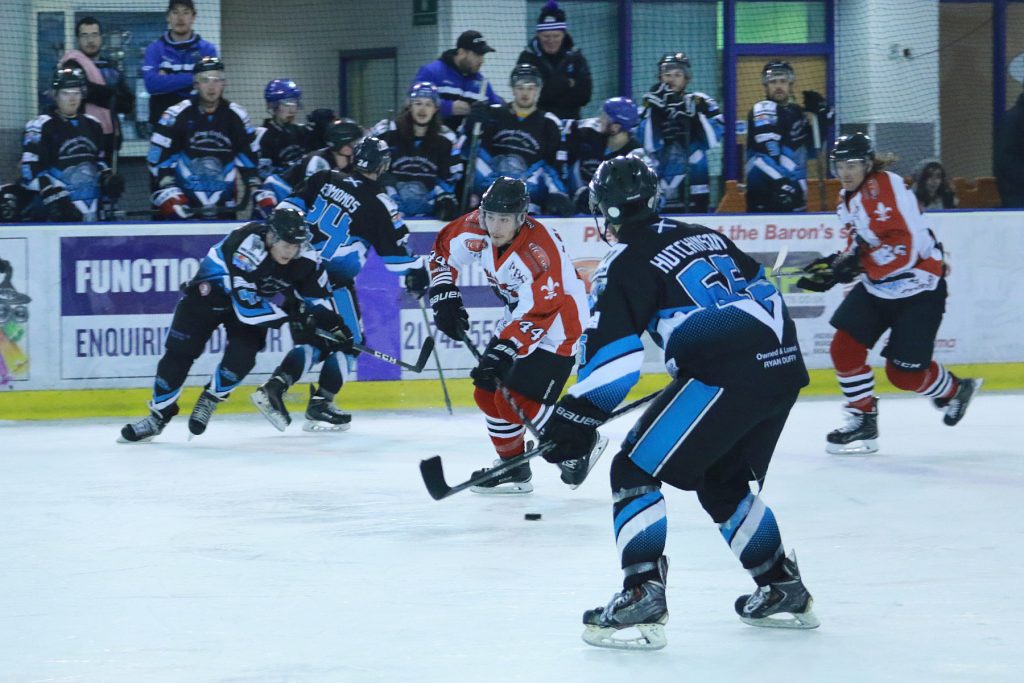 The final period saw the Sharks further extend their lead, Juraj Senko rolling a shot through Josh Nicholas for Solway's number 4. With things looking bad for the Barons and facing their first home shut out since 2012, it fell to Elliot Farrell to find space down the centre of the ice and fire the puck past Calum Hepburn in the Sharks net for some welcome relief for the home support.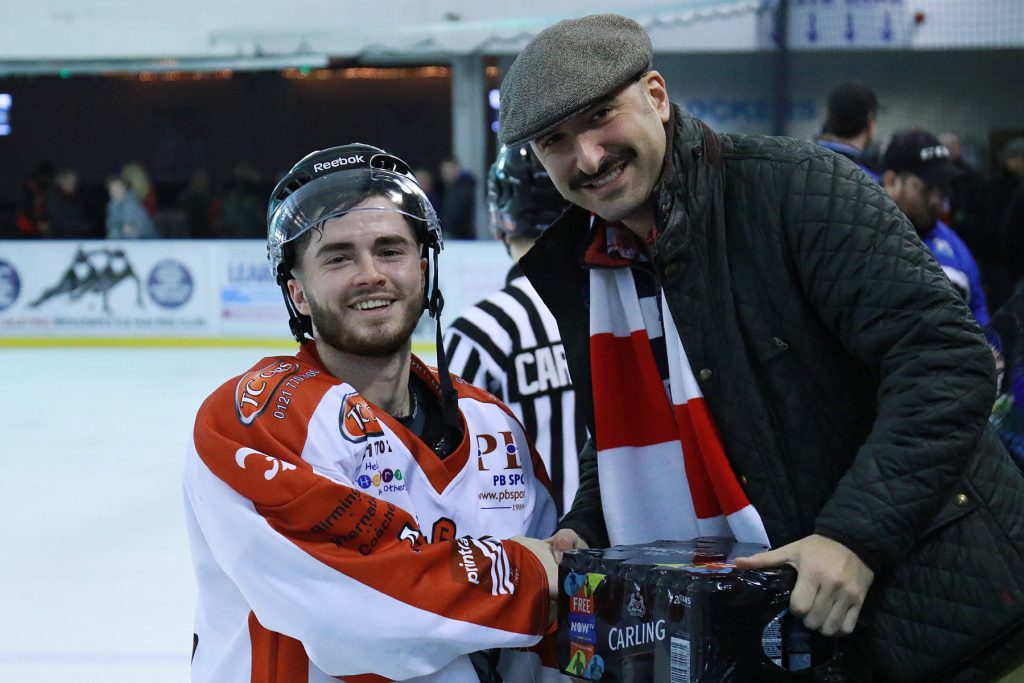 Details
| Date | Time | League | Season |
| --- | --- | --- | --- |
| November 20, 2016 | 6:00 pm | Moralee Division | 2016/17 |
Results
| | | | | |
| --- | --- | --- | --- | --- |
| Solihull Barons | 0 | 0 | 1 | 1 |
| Solway Sharks | 1 | 2 | 1 | 4 |
Solway Sharks
| Position | G | A | PIM | SA | GA | SV |
| --- | --- | --- | --- | --- | --- | --- |
| | 4 | 5 | 10 | 0 | 0 | 0 |