6
-
1

Recap
The TC Cars Solihull Barons rounded of their preseason on Sunday evening with a convincing win over the Blackburn Hawks to give a three from three winning record against their Moralee Division rivals.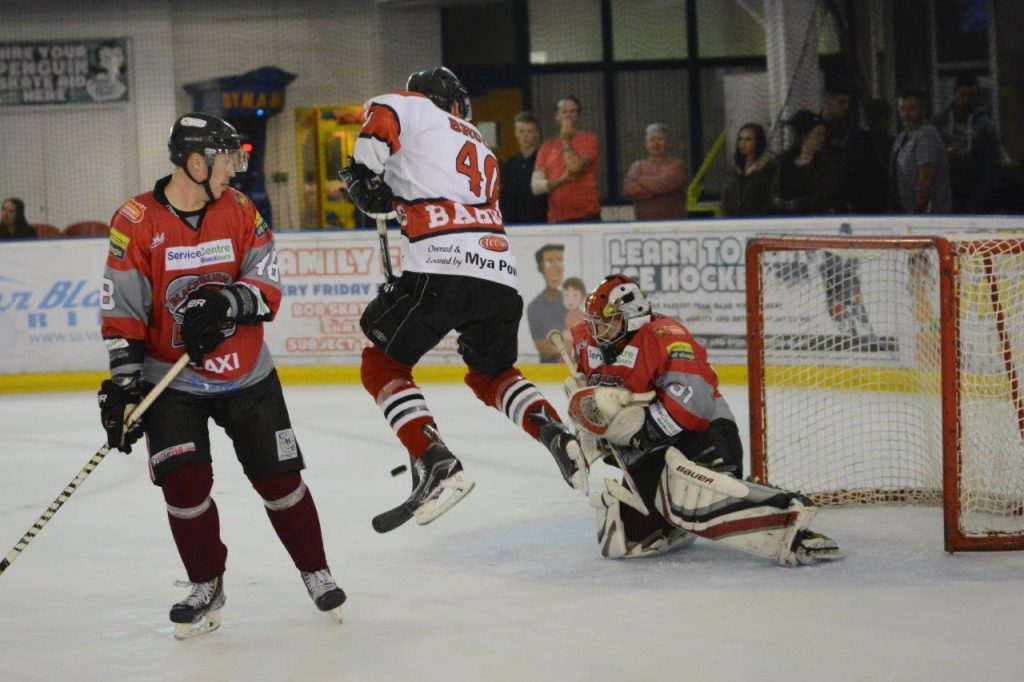 The first period would generally see the Barons carry the bulk of the play but without having the volume or quality of shots to put Steve Fone in the Hawks net under consistent pressure. It would be the visitors who would strike first as Richard Bentham made the most of a 4 on 4 situation in the final couple of minutes of the period to allow the Hawks to head to the dressing room with the single goal advantage.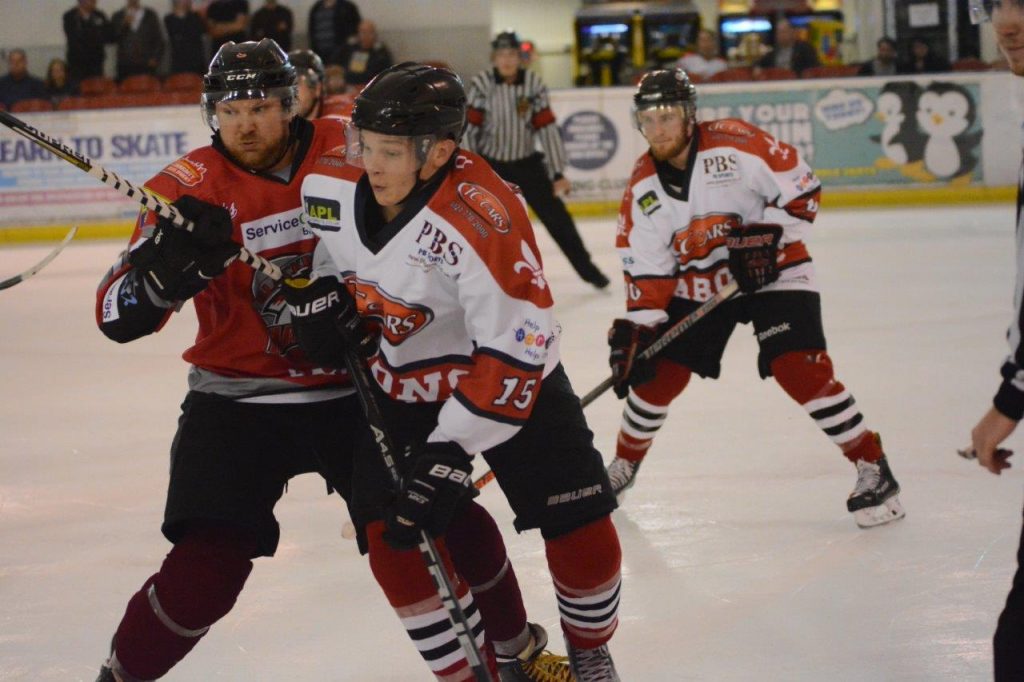 Within four minutes of the puck dropping for the second period the Barons would pull things back level as Marcus Maynard tapped in from the back post off of a Tom Soar pass. Two minutes later and Josh Bruce and Matt Maurice would combine, making the most of a powerplay opportunity to put the Barons into the lead for the first time of the night. The remainder of the period would remain scoreless, the Barons missing a chance to extend their lead during a 5 on 3 spell toward the dying minutes of the period.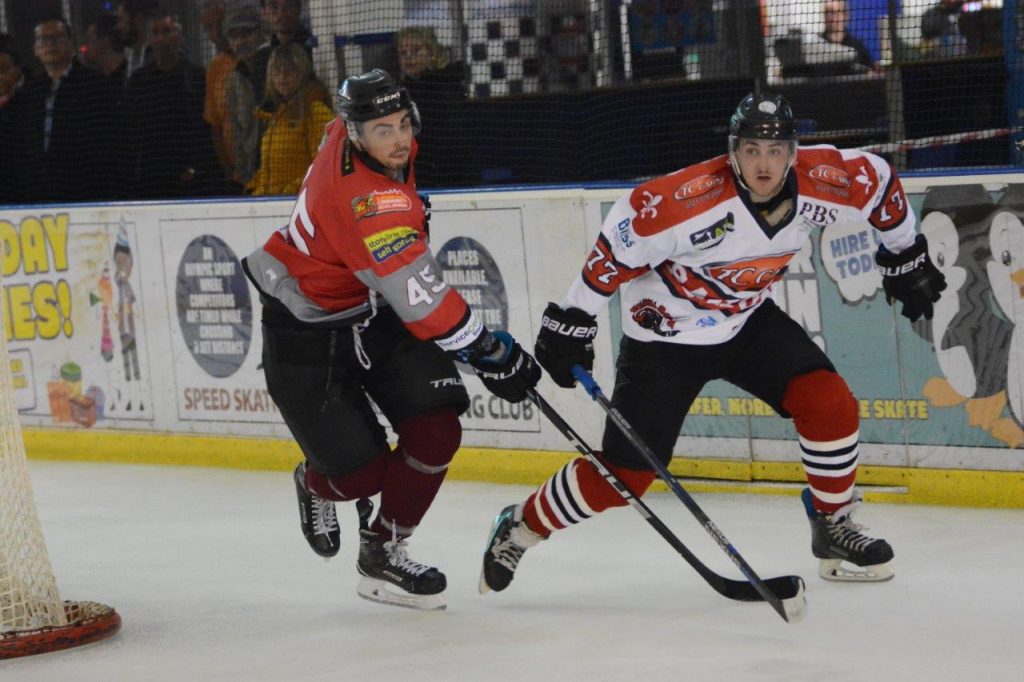 The Barons would however make no mistakes at the start of the final period as Tomas Janak found Josh Bruce skating up the centre of the ice for Solihull goal number 3. With 7 minutes to go ex-Hawk Luke Brittle set up perhaps the goal of the night with some sweet solo play teasing the puck round the front of the net before back-handing into the Blackburn net. The Solihull lead stretched further with six minutes to go as Andy Whitehouse poked the puck into the Blackburn net from inches out. Within seconds Whitehouse would once more find the net with a similar close-in chance, this time with the benefit of a powerplay.
The season kicks off for proper this weekend with the TC Cars Barons welcoming, for the first time ever, the ex-EPL Sheffield Steeldogs for what will be a stern test for Daniel Mackriel's men.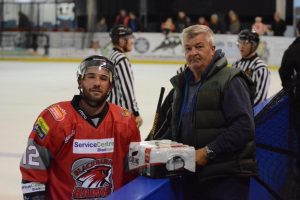 ---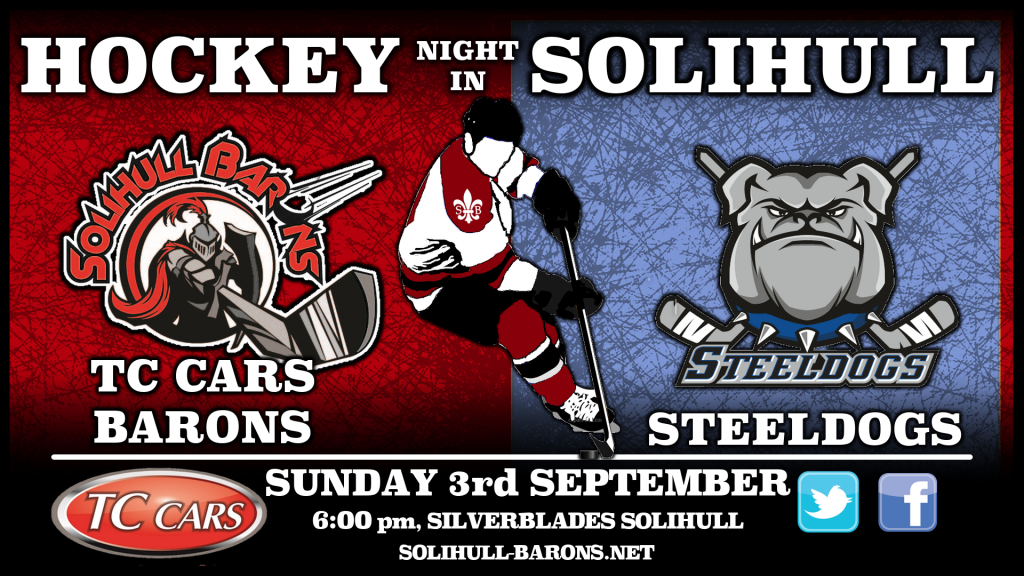 Details
| Date | Time | League | Season |
| --- | --- | --- | --- |
| August 27, 2017 | 6:00 pm | Friendlies & Challenges | 2017/18 |
Results
| | | | | |
| --- | --- | --- | --- | --- |
| TC Cars Solihull Barons | 0 | 2 | 4 | 6 |
| Blackburn Hawks | 1 | 0 | 0 | 1 |
Blackburn Hawks
| Position | G | A | PIM | SA | GA | SV |
| --- | --- | --- | --- | --- | --- | --- |
| | 1 | 1 | 0 | 57 | 6 | 51 |