5
-
6

Recap
The Direct Taxis Solihull Barons got a degree of payback on Saturday when they emerged on top in a penalty strewn cup game against the Sheffield Scimitars, a side which had comfortably beaten the Barons in the flipped fixture at Hobs Moat a month ago.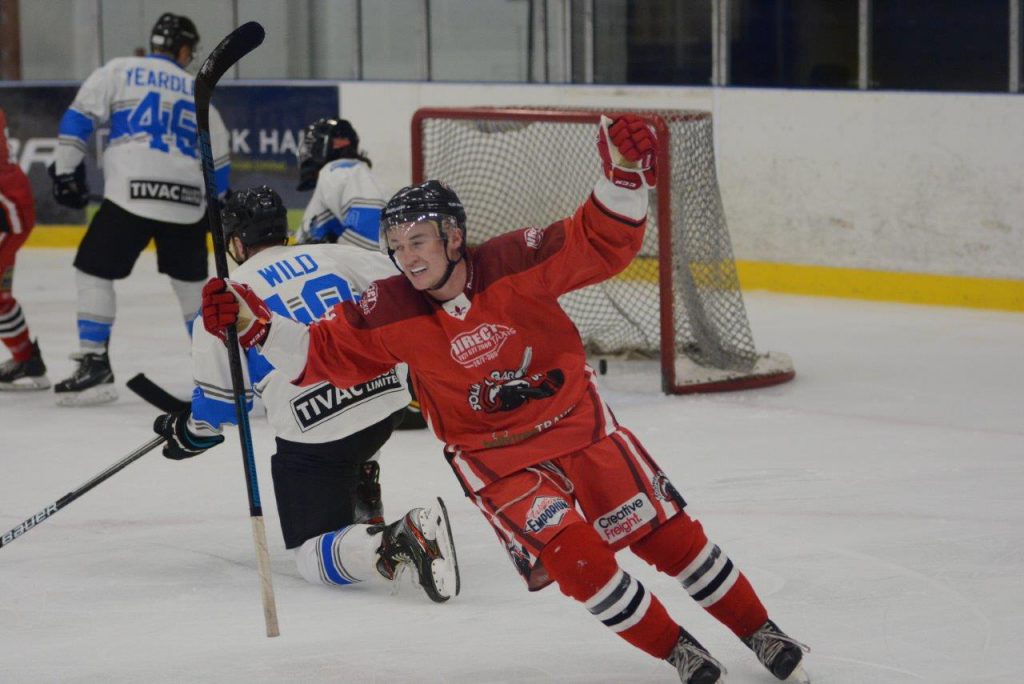 The Barons opened the scoring via Bailey Challans on twelve minutes before former Baron Ruskin Hughes levelled things up for the Scimitars by the end of the first period.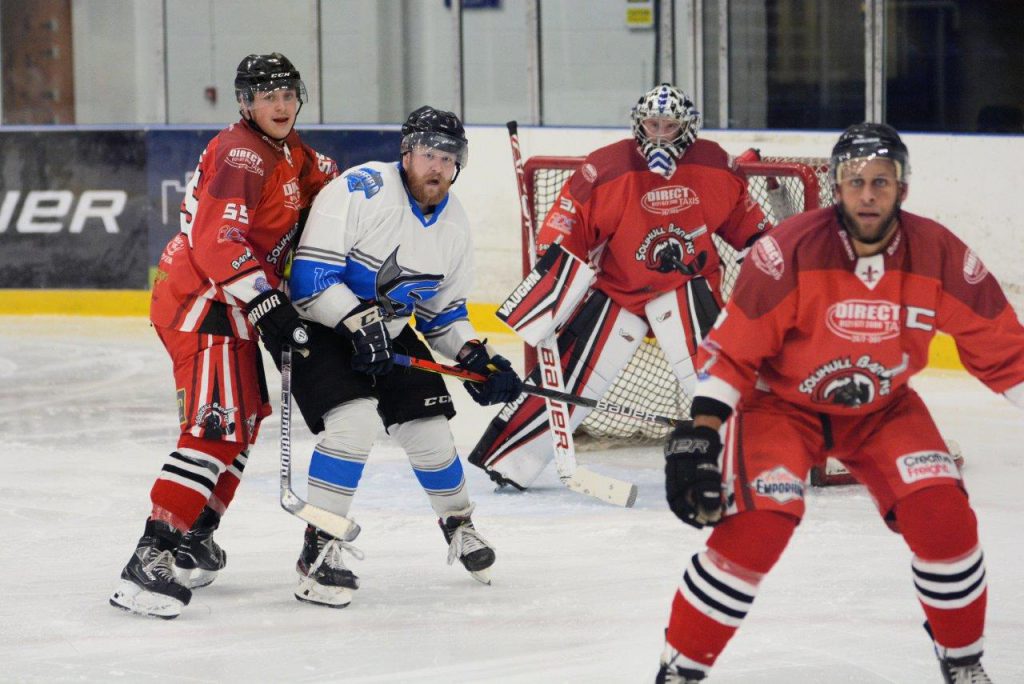 The middle period saw both sides picking up a series of minor penalties and the Scim's Craig Elliot exploited these with a brace of goals interspersed by a single from Phil Mulcahy for the Barons. A shorthanded effort from Tom Soar and a goal from Dan Mulcahy set up by brother Phil ensured the Barons went into the final 20 minutes with a single goal lead.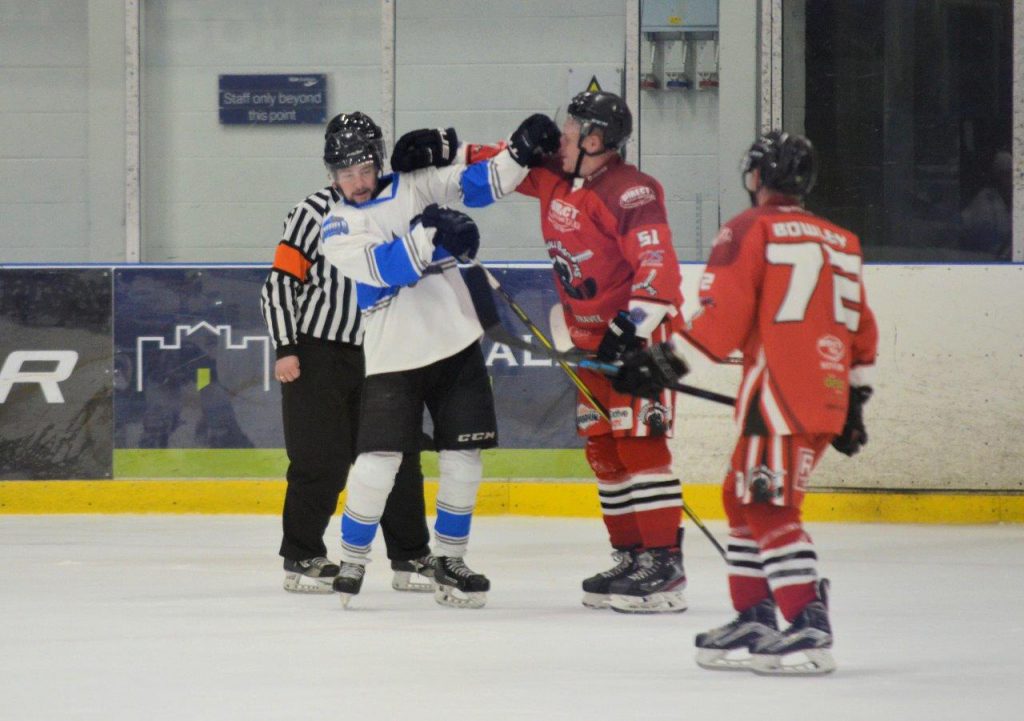 The final period saw both sides trade penalties and powerplay goals – Thomas Palmer for Sheffield and Phil Mulcahy for Solihull. With just over a minute left and only a single goal deficit, Sheffield pulled goalie Thomas Hovell for the extra attacker but when the puck fell to Matt Maurice, the Solihull forward was able to capitalise and give the Barons goal number 6. A late goal by Thomas Palmer brought the Scims some consolation but offered no time to make a material difference on the outcome.
The win brings the Barons back into contention in the cup and serves as a taster for what should be the second of the weekend's ties, a home game against league leaders Solway.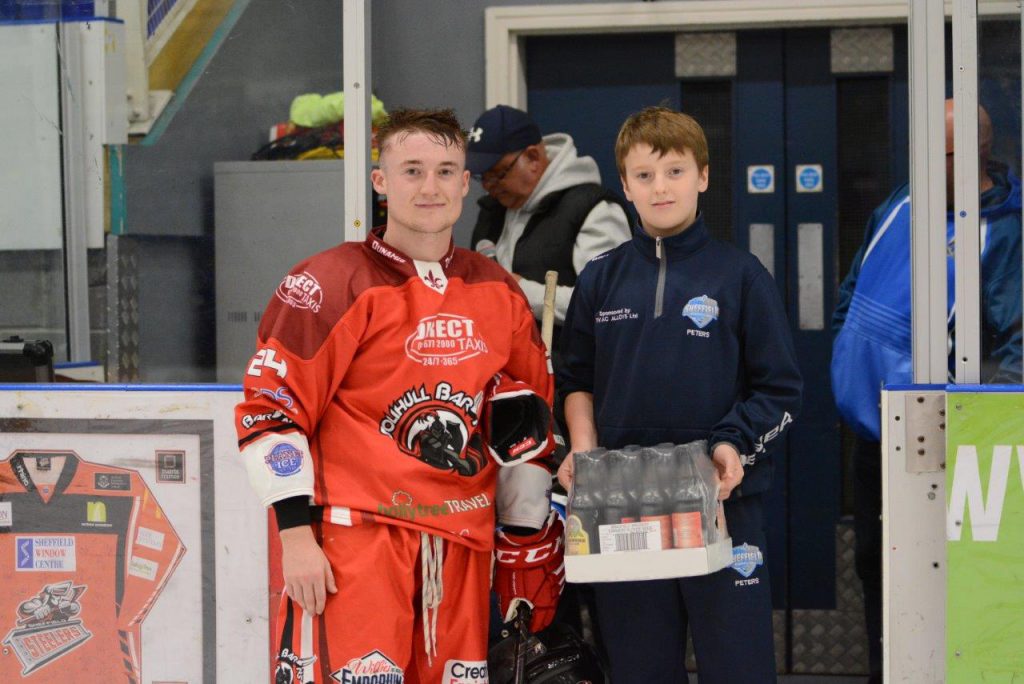 Barons Man of the Match, Phil Mulcahy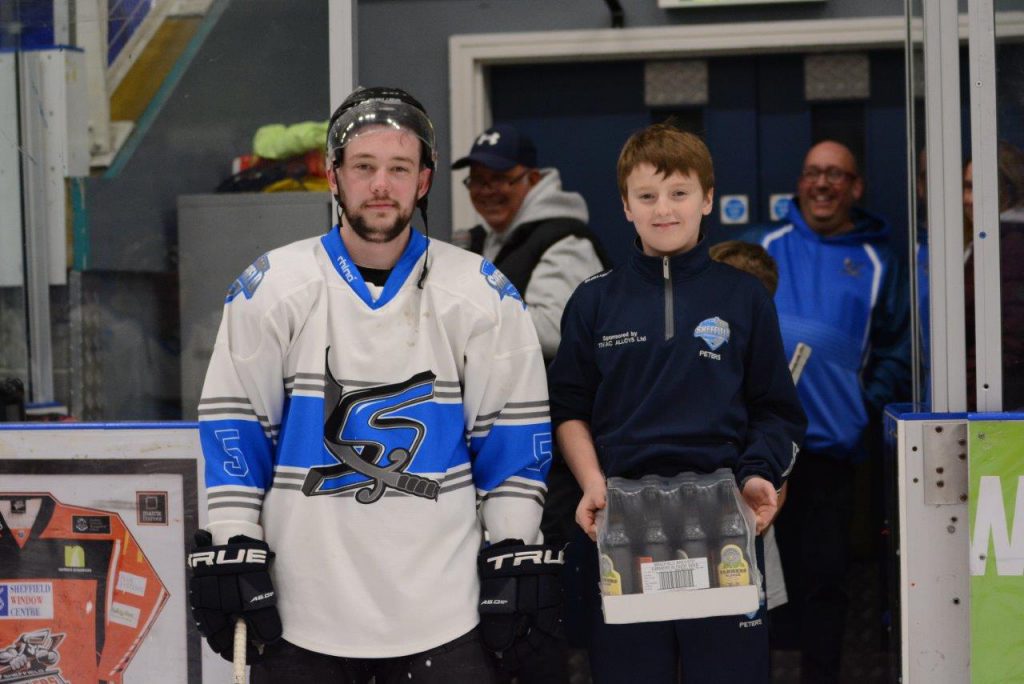 Scimitars Man of the Match, Tyler Nixon
Details
| Date | Time | League | Season |
| --- | --- | --- | --- |
| October 9, 2021 | 7:30 pm | NIHL Cup | 2021/22 |
Results
| | | | | |
| --- | --- | --- | --- | --- |
| Sheffield Scimitars | 1 | 2 | 2 | 5 |
| Solihull Barons | 1 | 3 | 2 | 6 |
Sheffield Scimitars
| Position | G | A | PIM | SA | GA | SV |
| --- | --- | --- | --- | --- | --- | --- |
| | 5 | 5 | 8 | 36 | 5 | 31 |