2
-
8

Recap
Nottingham Lions : 2
TC Cars Solihull Barons : 8
After a difficult run against top opposition, on Sunday evening the TC Cars Solihull Barons got points on the board, with a convincing win in a slightly chippy game away against the Nottingham Lions.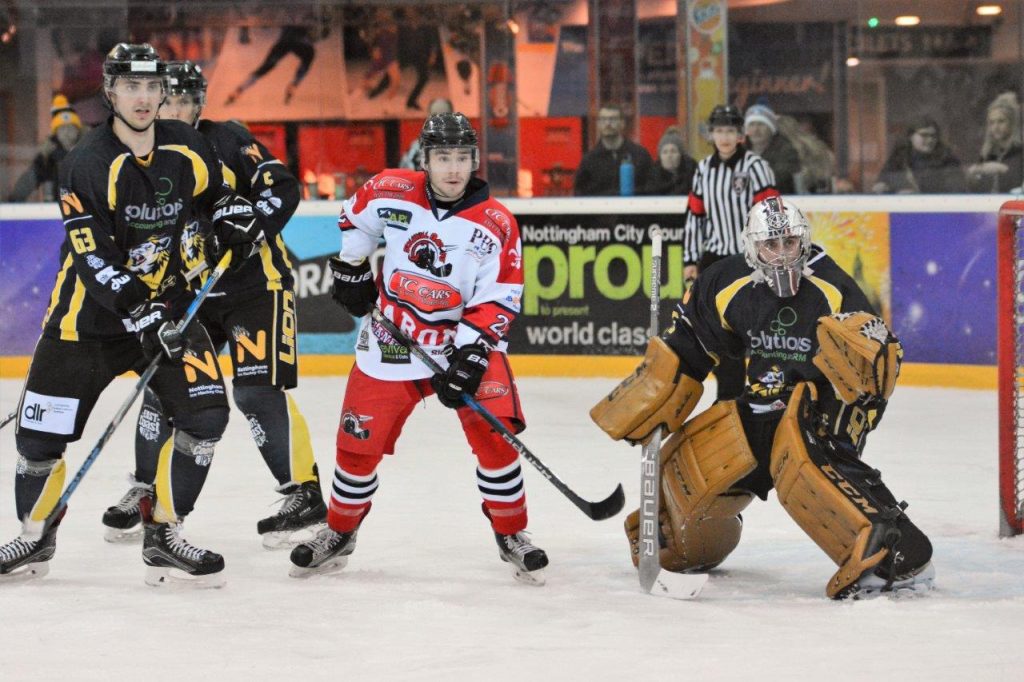 With a late start to the game following the over-running of an earlier tie on the Nottingham ice, the Barons wasted no time following the puck drop and were quickly onto the scoresheet with Daniel Mulcahy finding the net after just over a minute. By 10 minutes Nottingham had equalised, Thomas Palmer with the shot. By period end the Lions began to run into penalty trouble and Solihull were quick to capitalise with a pair of powerplay goals ahead of the period end, Luke Brittle and Dave Rogers providing the cushion.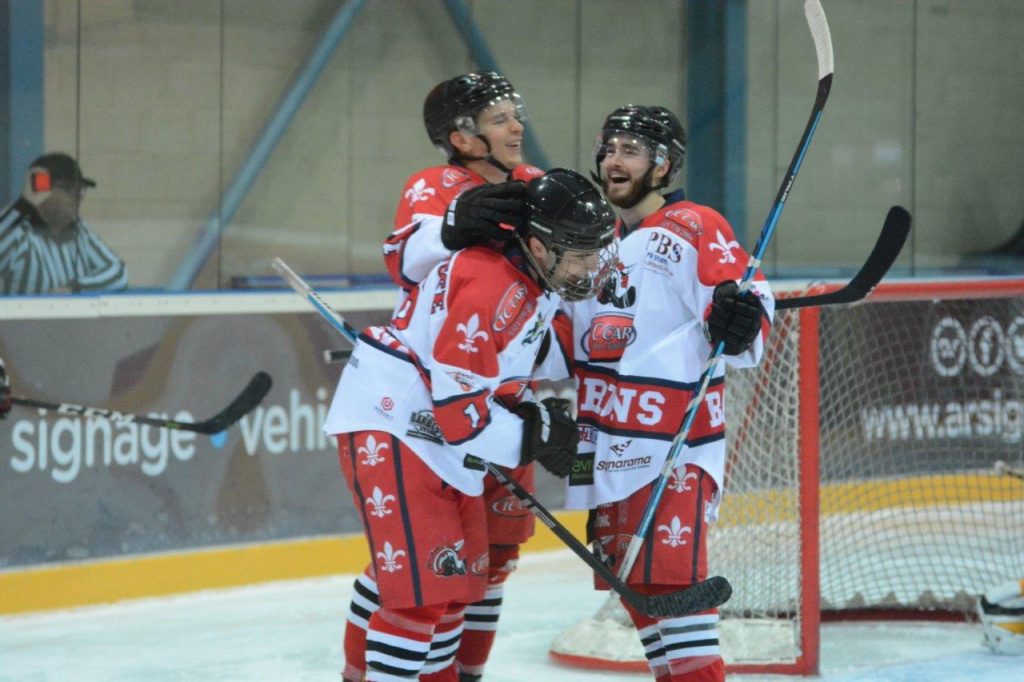 The second period had the Barons ease out their lead with four unanswered goals. Andy Whitehouse initially adding to the tally with a powerplay and short-handed goals in the first half of the period. Adam Brittle added to this on 36 minutes before a flair up of tempers in the final minute of the period saw two players from each side being sent to the penalty box, Matt Maurice and Richard Crowe taking a seat for Solihull. Despite being a man down, the Barons further padded their lead with another Adam Brittle goal in the final second of the middle twenty.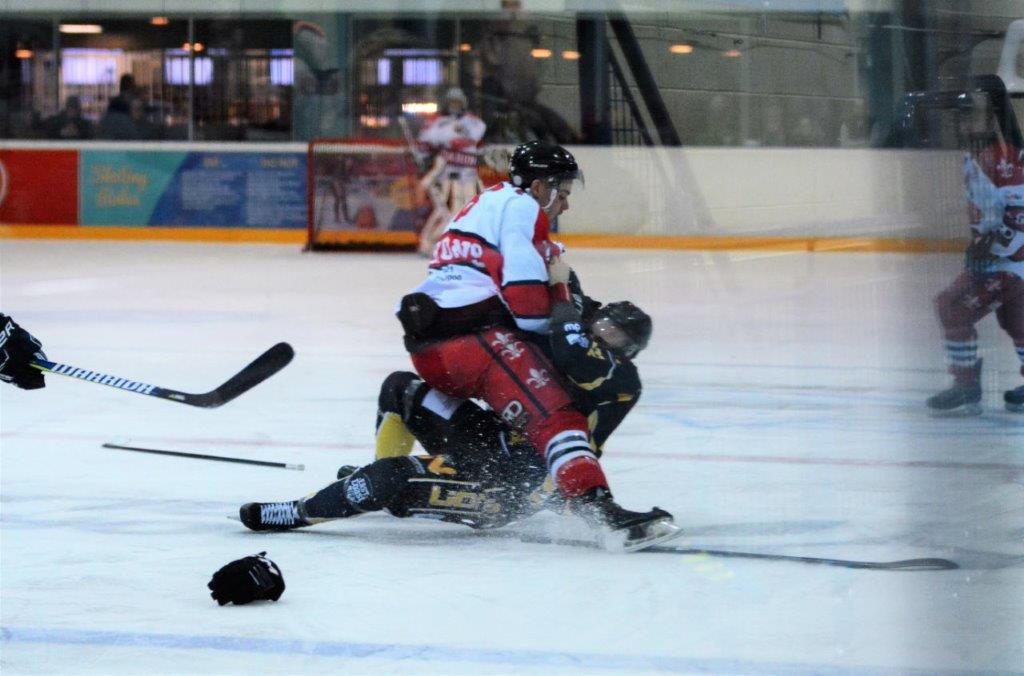 With the result inevitable, the final period was a relatively quiet affair with the Lions and Barons trading powerplay goals, Marcus Maynard scoring for the Barons countered by a consolation goal by Luke Evans for Nottingham to see Solihull step off the ice with a much needed win.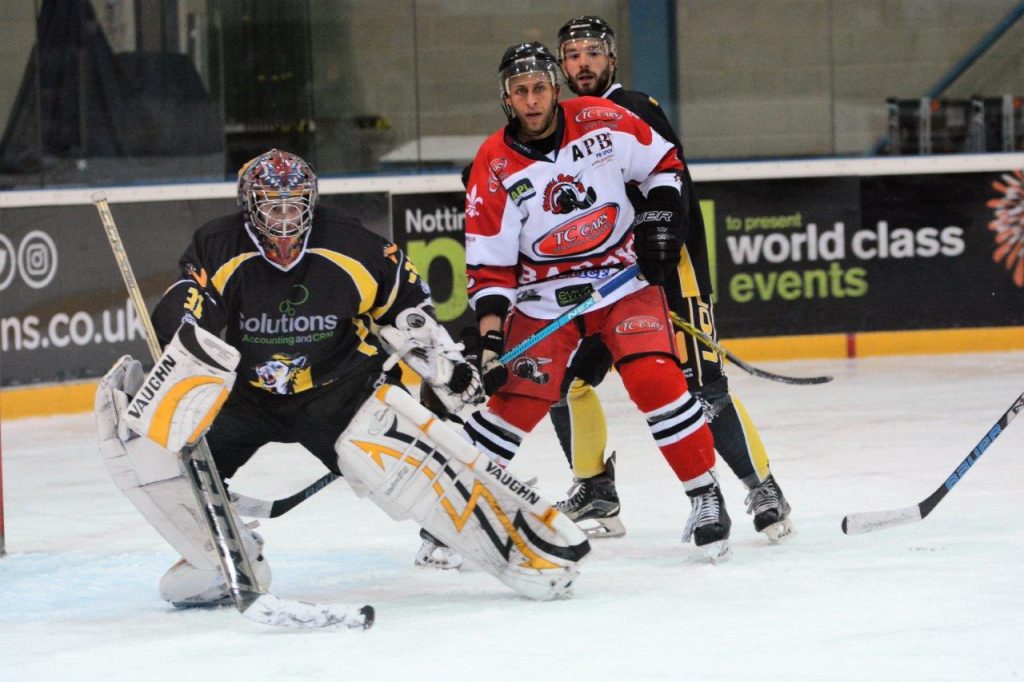 Next Saturday the Barons head up to Teeside to take on the Billingham Stars before they meet the Lions once more on Sunday, this time at Solihull. Face-off 6:00pm.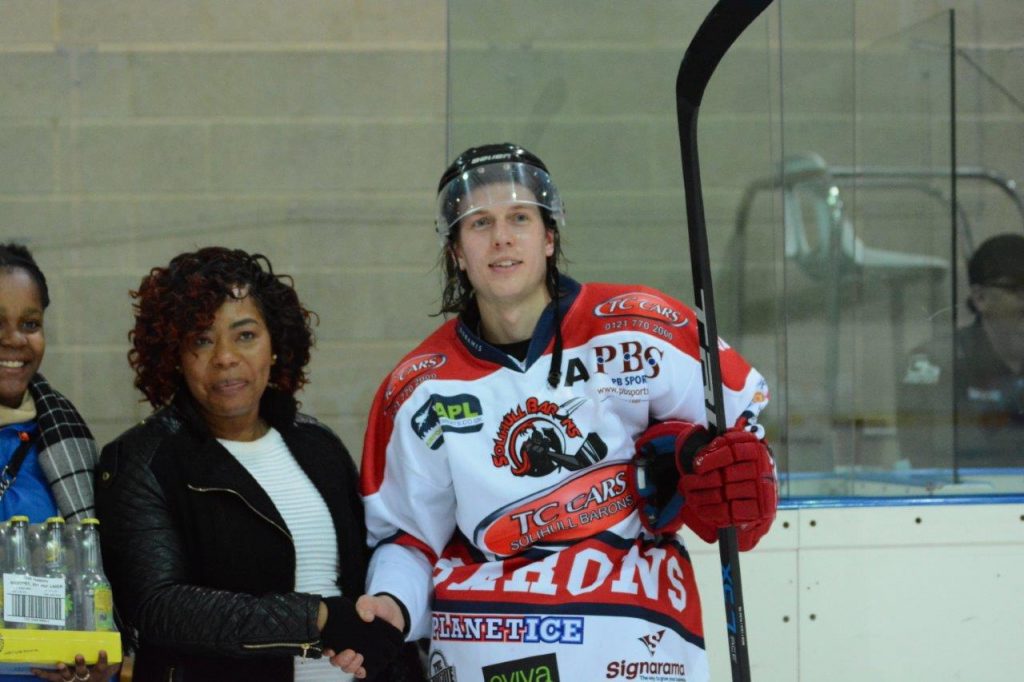 Barons Man of the Match, Niklas Ottosson

---
Next Home Game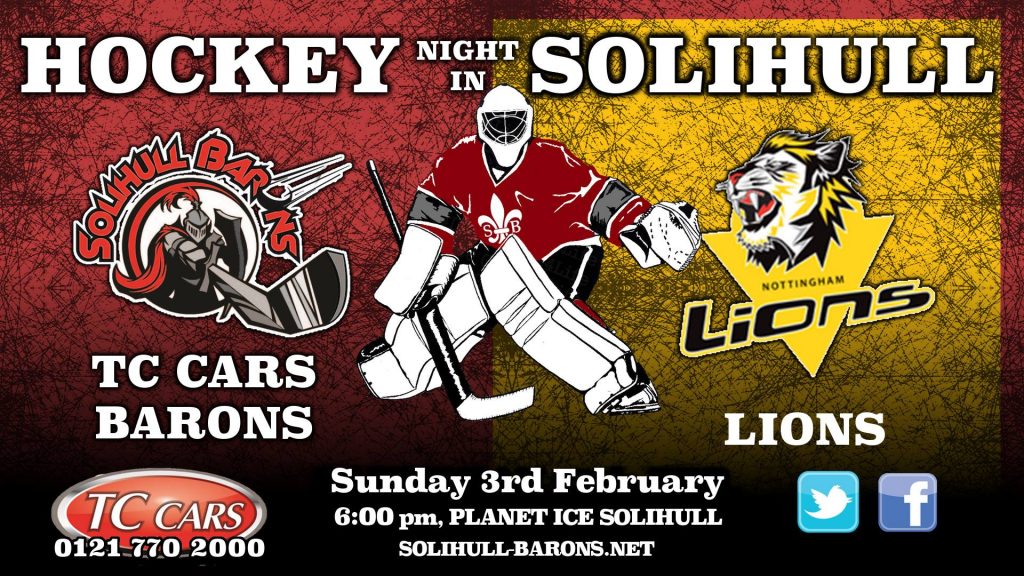 Details
| Date | Time | League | Season |
| --- | --- | --- | --- |
| January 27, 2019 | 7:30 pm | Moralee Division | 2018/19 |
Results
| | | | | |
| --- | --- | --- | --- | --- |
| Nottingham Lions | 1 | 0 | 1 | 2 |
| Solihull Barons | 3 | 4 | 1 | 8 |
Nottingham Lions
| Position | G | A | PIM | SA | GA | SV |
| --- | --- | --- | --- | --- | --- | --- |
| | 2 | 3 | 62 | 59 | 8 | 51 |