6
-
4

Recap
BLACKBURN HAWKS : 6
TC CARS SOLIHULL BARONS : 4


EIHA MIDLANDS CUP
With the semi-finals of the EIHA Midlands Cup already decided, Sunday's final round robin game between the TC Cars Solihull Barons and the Blackburn Hawks was something of a dead rubber game though both sides would want the win. The Barons to help offset the previous evening's disappointment of coming so close at the Solway Sharks the previous evening and the Hawks to get some positives from what has been a poor season by their standards.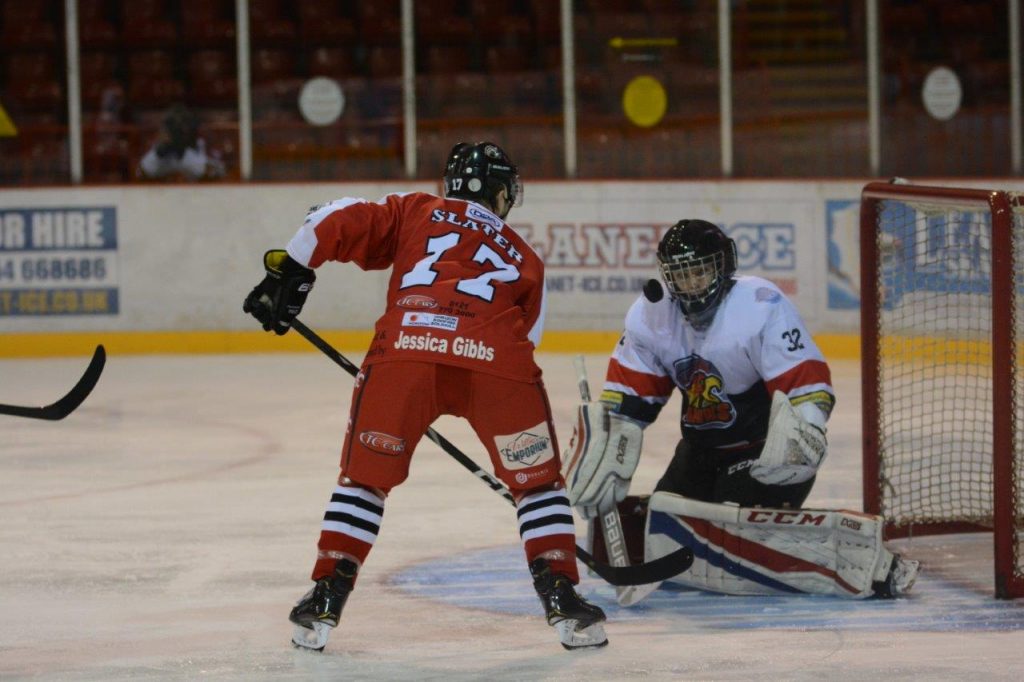 The Barons were first to score Niklas Ottosson making the most of support from Callum Bowley for goal number 1. Some fisticuffs then ensued between Phil Mulcahy and Petr Valusiak. While both were sent to the box for 4, Valusiak soon had company when James Royds was sent to join to serve two minutes for hooking and giving the Barons the man advantage. This was not wasted and the Solihull powerplay line delivered, Rich Slater getting the final touch for Solihull's second.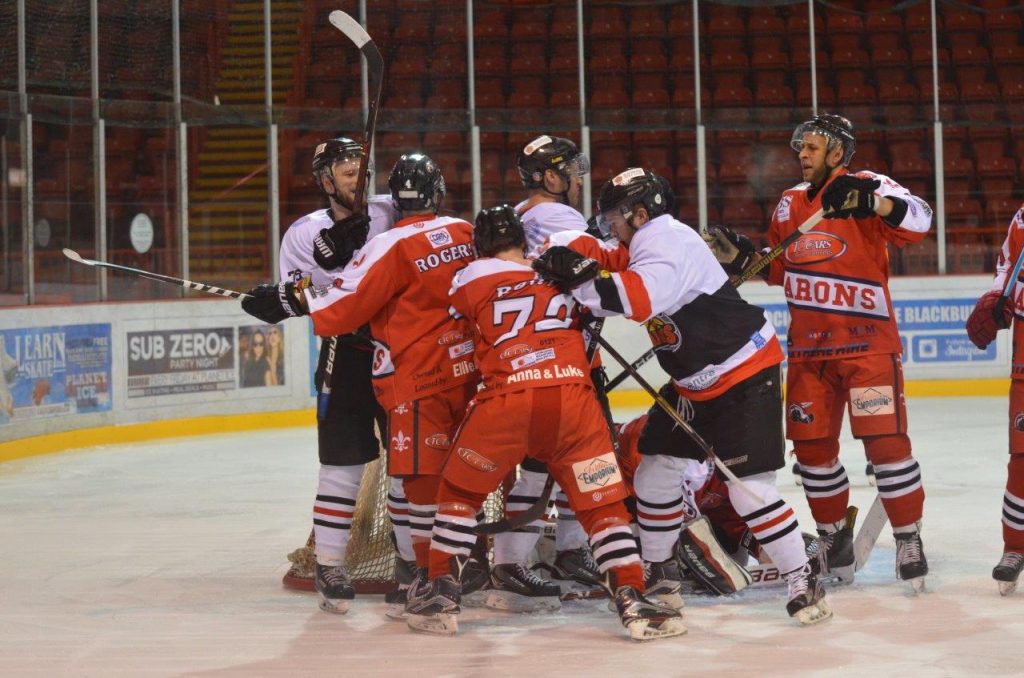 Early in the second period the Hawks James Neil got one back for the home side to cut the Barons margin to a single goal while further scuffles would occur between the two sides just before the half hour mark as Callum Bowley and Joe Greaves tangled. This seemed to boost the Barons that bit more and two further quick goals came Solihull's way. Either side of the half hour mark the Barons pulled further ahead – Niklas Ottosson and Matt Maurice finding the net. The Hawks however kept the Barons in touch, Joe Greaves with a powerplay goal in the final minute of the second.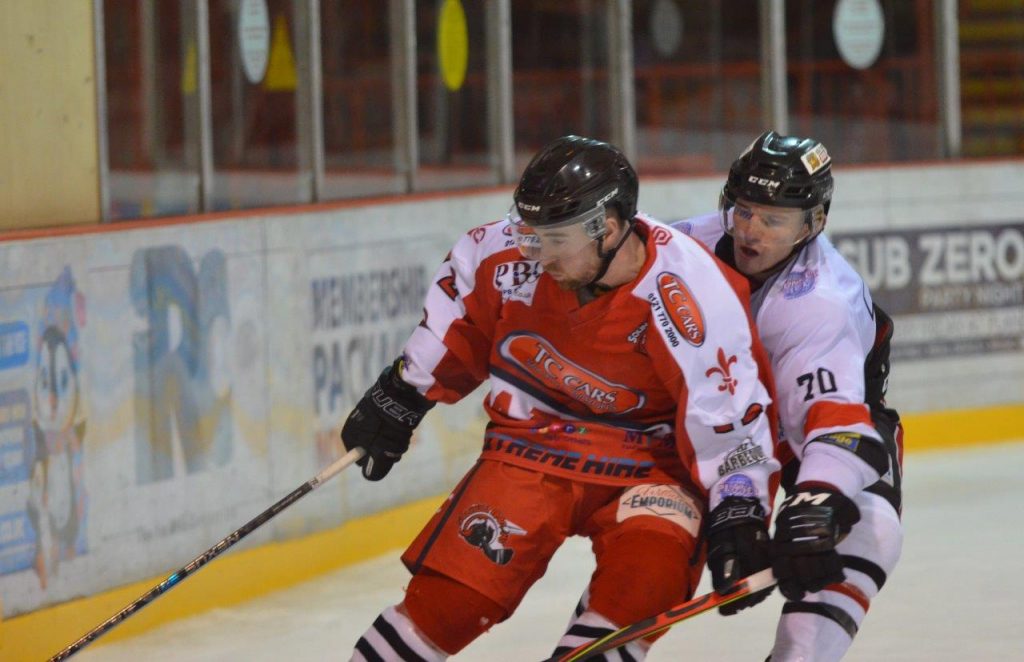 While the Barons would outshoot the Hawks in the final 20, the home side would make the shots they had count. Petr Valusiak and James Riddoch pulled Blackburn level early on and with five minutes to go Aaron Davies put Hawks into the lead for the first time in evening. With Barons goalie sam Hewitt pulled Solihull looked for the equaliser but when the puck fell to James Royds stick the Blackburn player found the empty net to seal things for Blackburn.
The Barons have more action this weekend. On Saturday they travel to Sheffield to play the Sutton Sting in a fixture brought forward to an earlier 4:30pm face-off. On Sunday Solihull return to home ice and take on league leaders the Solway Sharks for what could be the most closely fought game at Hobs Moat this season. Face-off 5:30pm.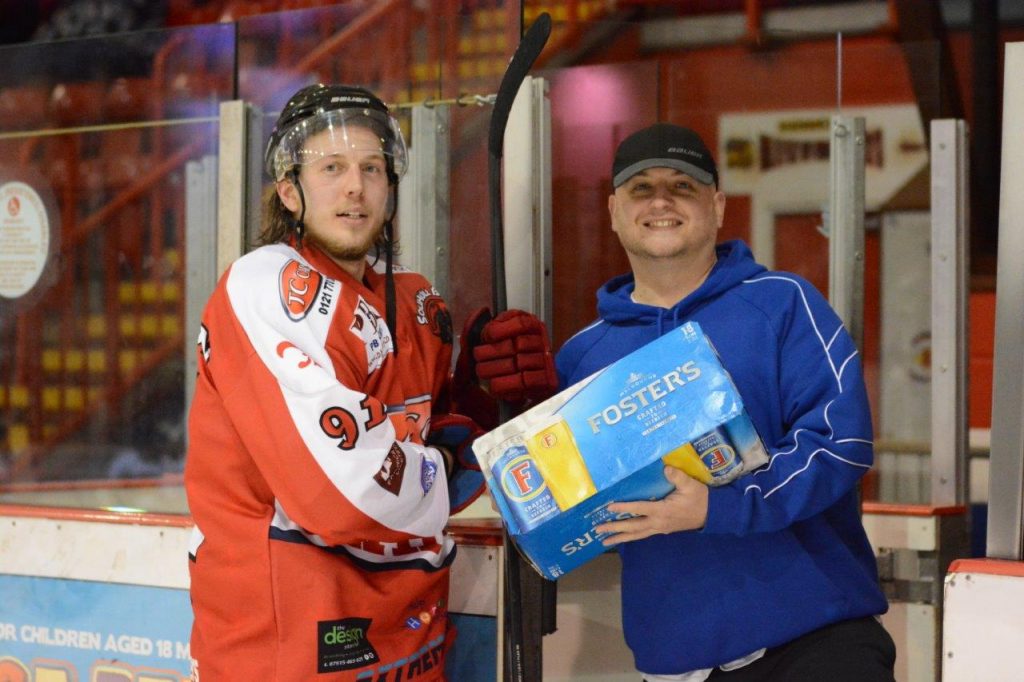 Barons Man of the Match Niklas Ottosson

Details
| Date | Time | League | Season |
| --- | --- | --- | --- |
| January 5, 2020 | 5:30 pm | NIHL Cup | 2019/20 |
Results
| | | | | |
| --- | --- | --- | --- | --- |
| Blackburn Hawks | 0 | 2 | 4 | 6 |
| Solihull Barons | 2 | 2 | 0 | 4 |
Blackburn Hawks
| Position | G | A | PIM | SA | GA | SV |
| --- | --- | --- | --- | --- | --- | --- |
| | 6 | 7 | 12 | 54 | 4 | 50 |