4
-
6

Recap
BARONS FINISH LEAGUE IN PLAY-OFF SPOT
AIRPORT PLACEMENTS LIMITED SOLIHULL BARONS : 4
BLACKBURN HAWKS : 6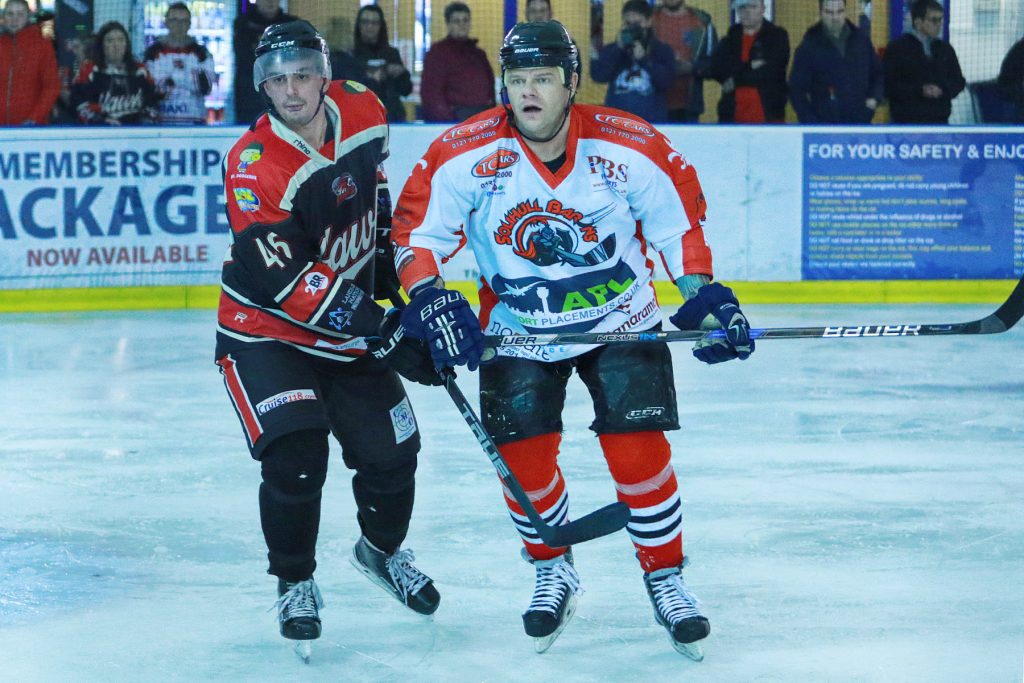 The APL Solihull Barons concluded their league season with a defeat at home to last season's double winners the Blackburn Hawks. With both sides effectively qualified for the play-offs the tie served to help settle third and fourth in the leage and with that the seedings for next month's play-offs.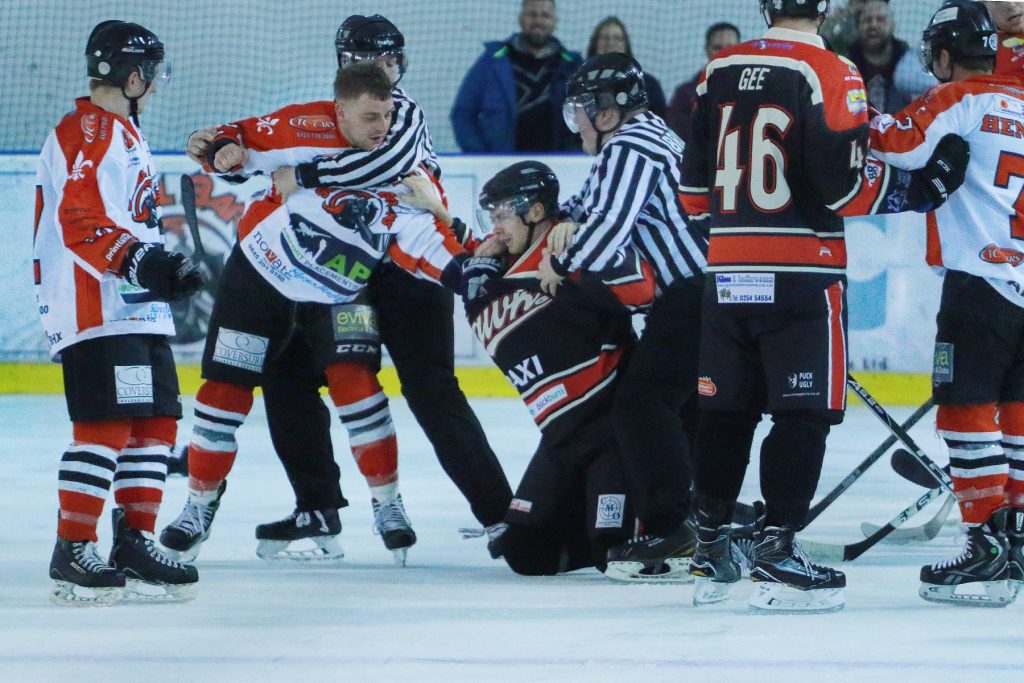 The first period was scoreless, both sides having opportunities but neither taking the opportunity to convert. A scuffle involving Josh Bruce and Ryan Selwood would see the Barons facing a two minute 5 on 3 penalty kill which the home side successfully defended.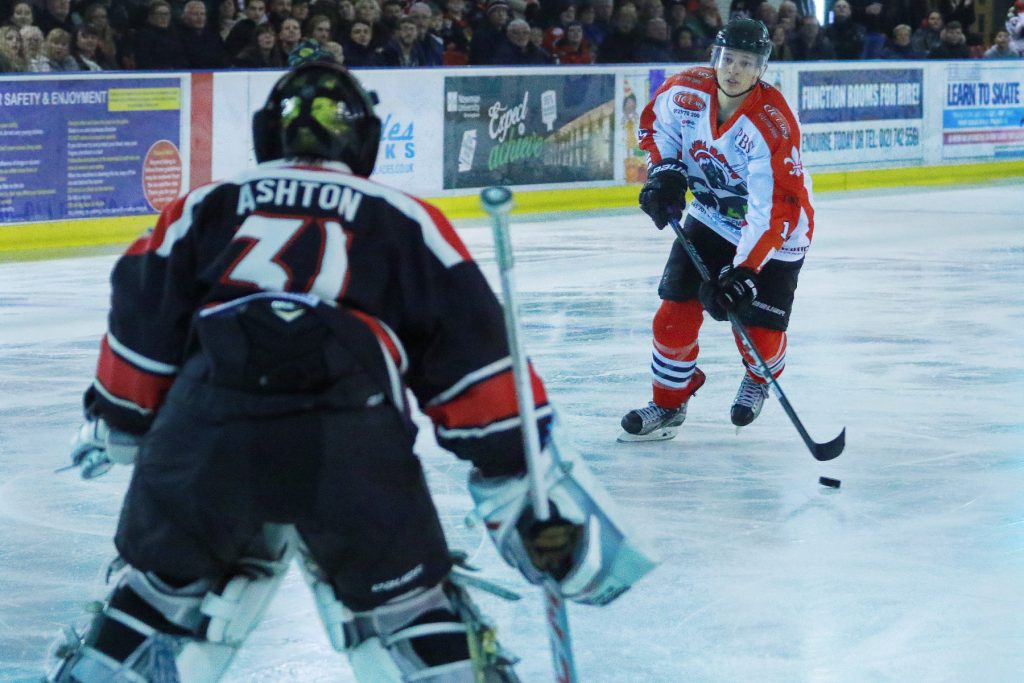 It was the Hawks who would score first, Matt Maurice, having been pulled down on a breakway, was awarded a penalty shot which the youngster happily converted a minute or so before the half way point of the game. The Hawks were however quickly back in the game, Jozef Istocy stealing the puck on a Barons powerplay to breakaway and get a short handed equaliser for the visitors. The Barons would regain the lead thnaks to a shot from the slot by Joe Henry though this to would quickly be cancelled out, Philip Mulcahy looping the puck over Barons goalie Connor Randby for the Hawks second. The visitors would then go ahead for the first time in the night, Istocy and Richard Bentham playing a neat passing play for the go-ahead goal.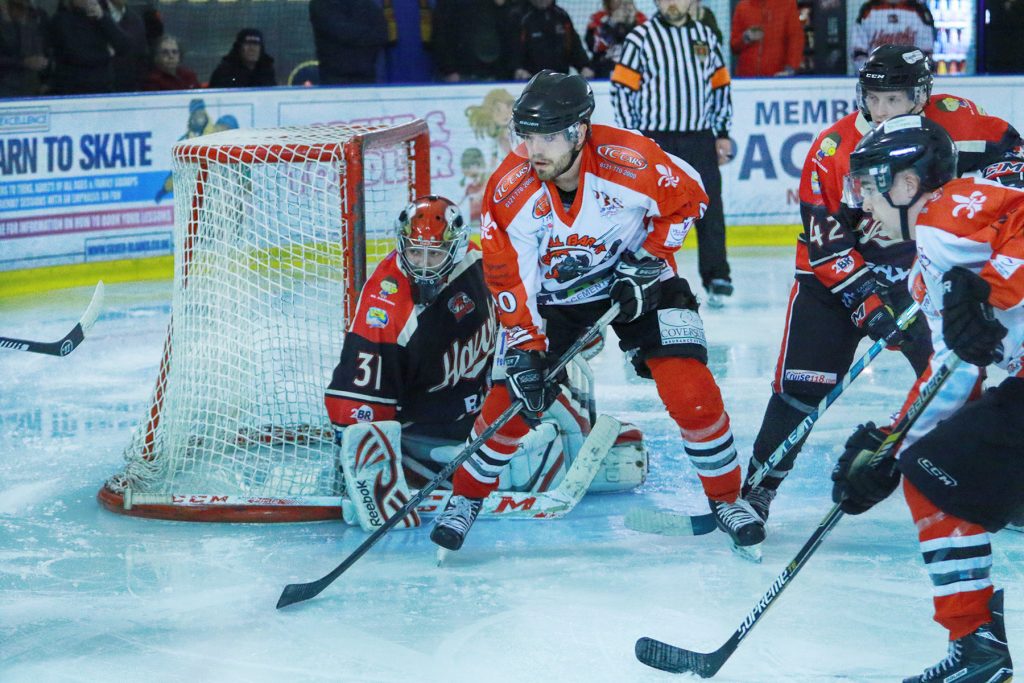 The final period would begin with Mulcahy easing out a cushion for the visitors, though this would be pegged to a single goal advantage by Rich Slater picking up a rebound for the Barons third goal. The Hawks would however put the game out of reach for the Barons as Istocy notched up his second and third goals of the night. Joe Henry would see the game out with a consolation goal for the Barons to see things 6-4 in favour of the Hawks.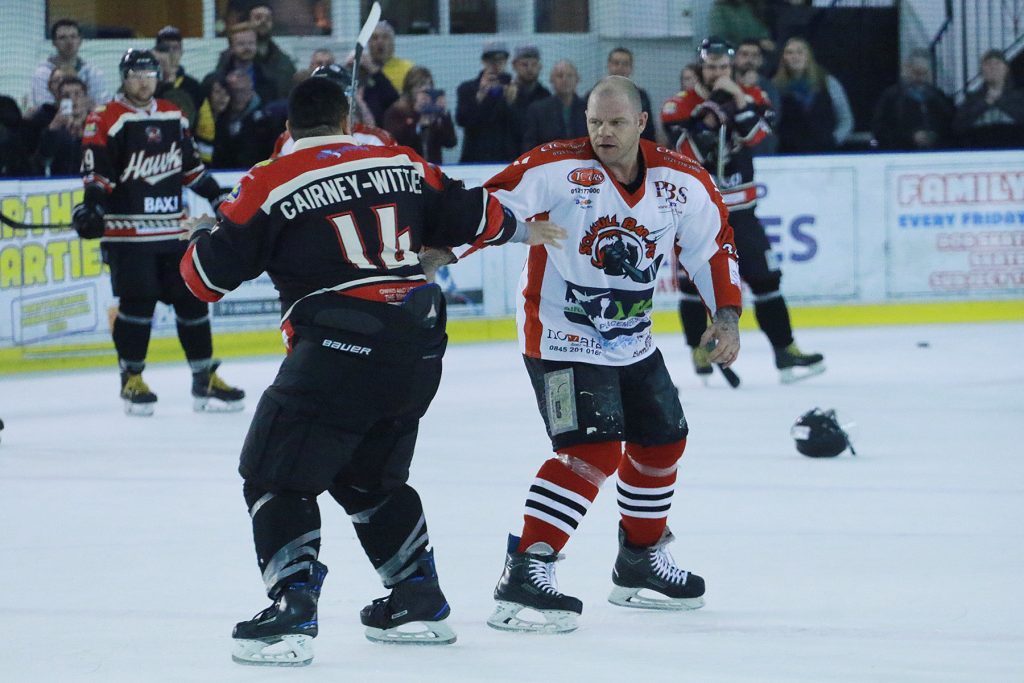 The Barons home season is now over and preparations have begun for the Play-offs on the 8th and 9th April. With the Barons confirmed in fourth place in the league they will face the task of taking on the league winners the Solway Sharks for a place in the final.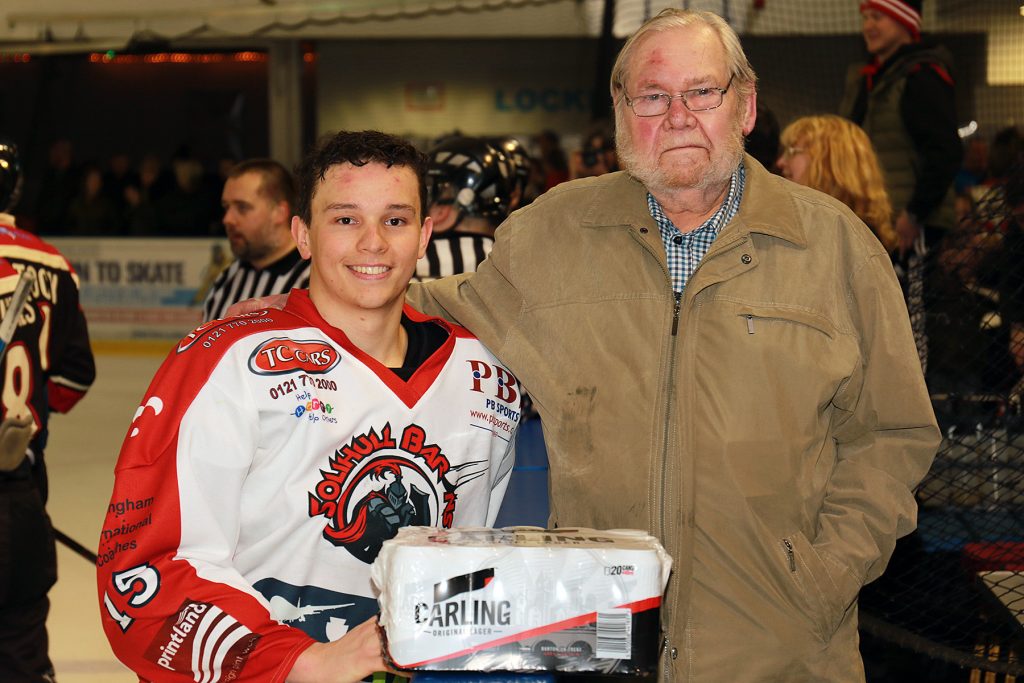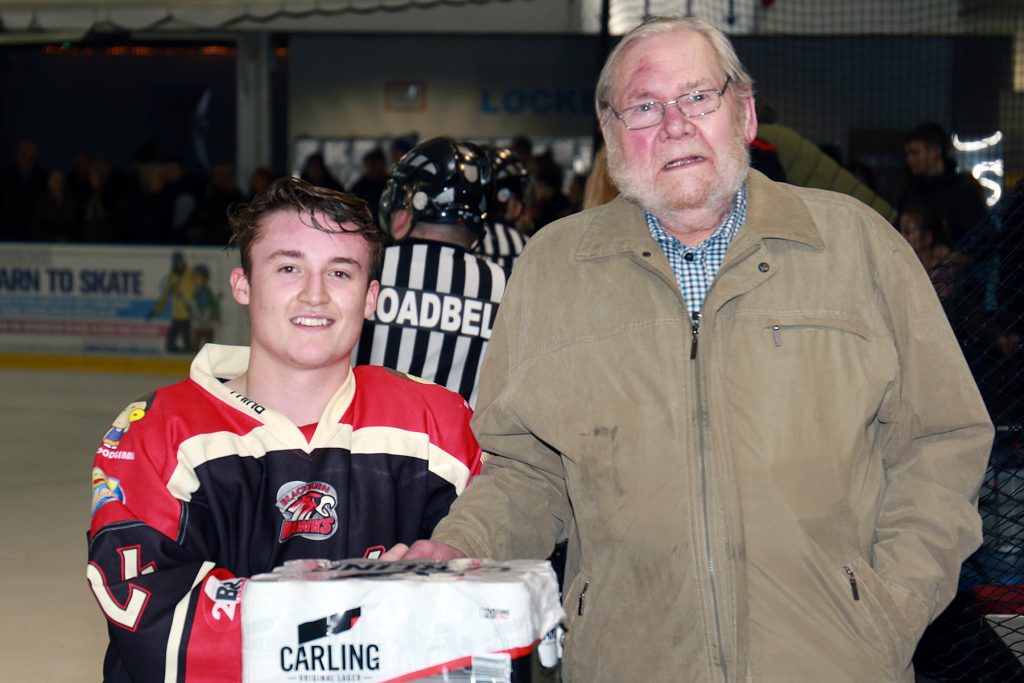 ---
ELSEWHERE IN THE LEAGUE
Deeside Dragons : 4 – 4 : Solway Sharks
Billingham Stars : 3 – 6 : Whitley Warriors
Details
| Date | Time | League | Season |
| --- | --- | --- | --- |
| March 26, 2017 | 6:00 pm | Moralee Division | 2016/17 |
Results
| | | | | |
| --- | --- | --- | --- | --- |
| TC Cars Solihull Barons | 0 | 2 | 2 | 4 |
| Blackburn Hawks | 0 | 3 | 3 | 6 |
Blackburn Hawks
| Position | G | A | PIM | SA | GA | SV |
| --- | --- | --- | --- | --- | --- | --- |
| | 6 | 4 | 8 | 54 | 4 | 50 |