The EDG Property Solihull Barons are delighted to confirm the 2023-24 on ice leadership team with Niklas Ottosson picking up the captaincy supported by assistants Richard Crowe and Alex Whyte.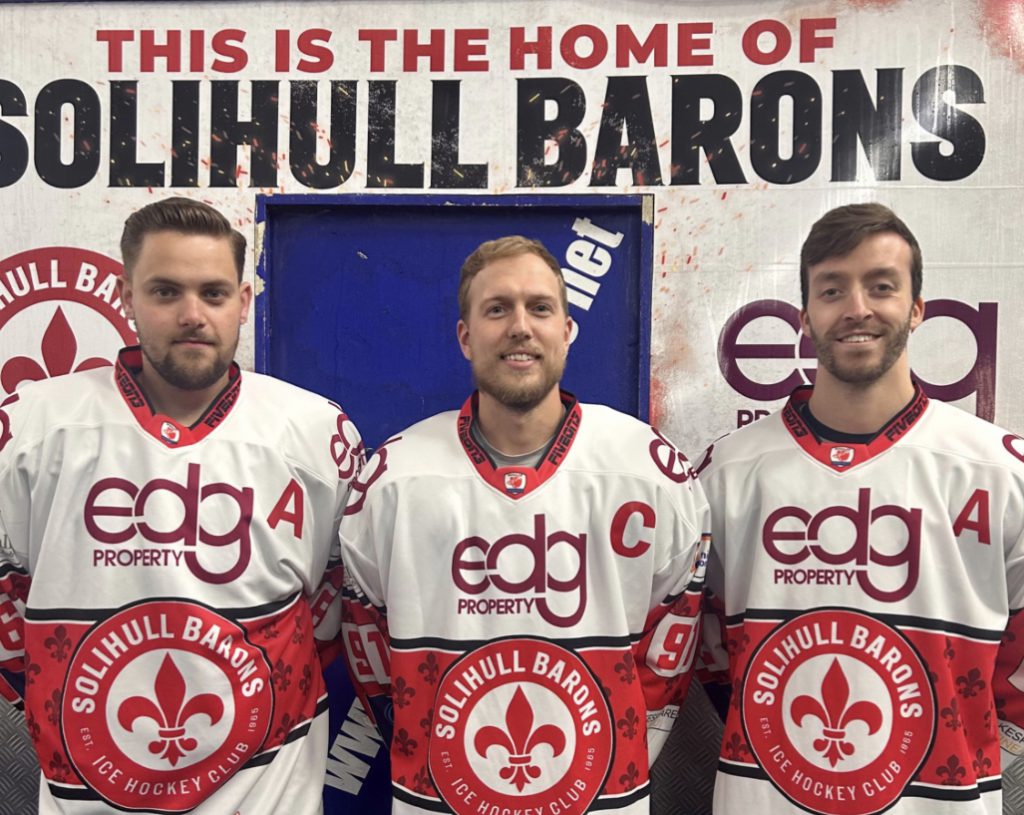 Niklas Ottosson has been a fixture on the Barons top forward lines since 2014/15, featuring in the top 5 of all time goals, assists and points listings. He is making the step up to captaincy having worn an 'A' last year, a crucial role this year in particular with a move to a much younger squad than in the past.
Joining Niklas is d-man Richard Crowe who will wear the assistant patch this year. Very much a product of Hobs Moat and now one of the best d-men in the league with solid, safe d-play coupled to a booming shot from the point.
Completing the team is second assistant captain, Alex Whyte, a new name to Solihull this season but no stranger to hockey leadership having captained Milton Keynes Thunder for the last three seasons.
The Barons are on the ice this weekend with their league opener, at home, against the Blackburn Hawks on Sunday evening, face-off 5.30pm, so make sure you get on down to give Niklas, Richard and Alex, together with the rest of the Barons your full support. See you there!!! #COYBARONS