Zoo ACCOUNTING Solihull Barons : 7
Deeside Dragons : 0
The Zoo Accounting Solihull Barons concluded a four week run of home ties with a decisive win over the Deeside Dragons but with a scoreline which arguably did not reflect the never say die approach of the visitors.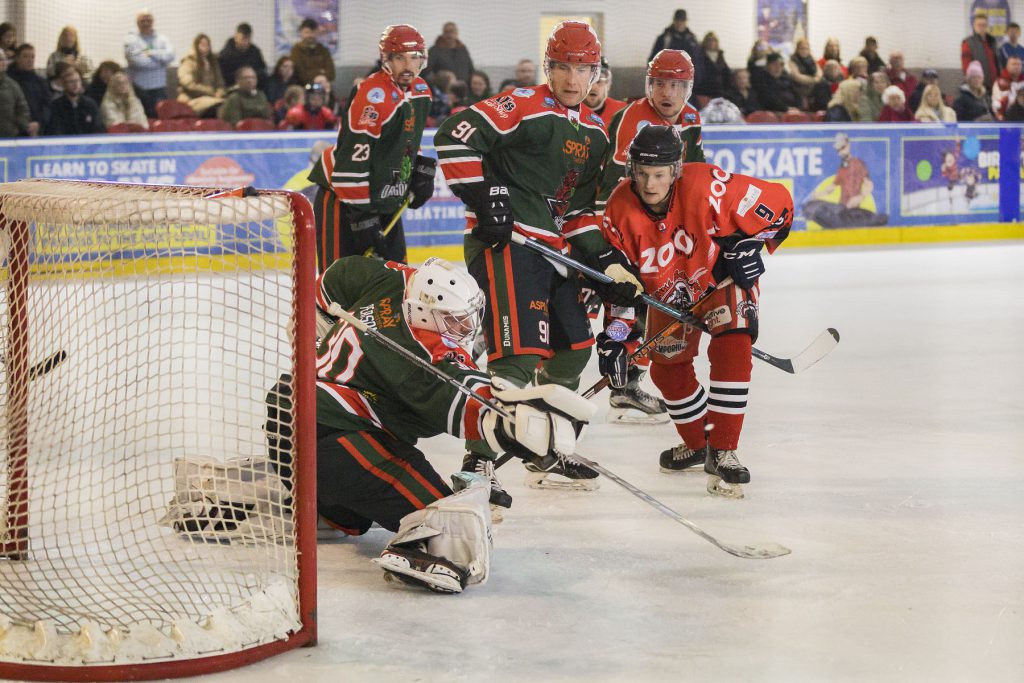 The first 10-12 minutes of the game were fairly evenly balanced with both sides looking for the opening goal and despite a couple of powerplays it would not be until the 13th minute that the deadlock would be broken, Paul Stanley passing from the left hand circle across ice to an open Matt Maurice on the left who fired home to put Solihull into the lead. The remainder of the period was highly entertaining and saw both sides with chances but the first 20 would end with the Barons holding their single goal lead. More….