The Direct Taxis Solihull Barons begin to close out their roster with the re-signing of young defenceman Andy Hayward. Joining the Barons mid-way through the 2018-19 season, Hayward returned for a full-season through 2019-20 and was also scheduled to have iced for the Barons last season. Playing a solid, gritty style, Barons coach Callum Bowley hopes Hayward is an asset who can provide depth in the Barons d-lines while continuing his personal growth :
"Having Hayward back on board for next season is great news for the club as he bolsters our d-core and provides depth across our d-line up. He has the potential to be a solid d-man in our league and what I really like about him is the fact that he's young, still developing his game and is a gritty defenceman who battles hard every shift. It's another piece to the jigsaw and I'm delighted to have him back and work with him next season."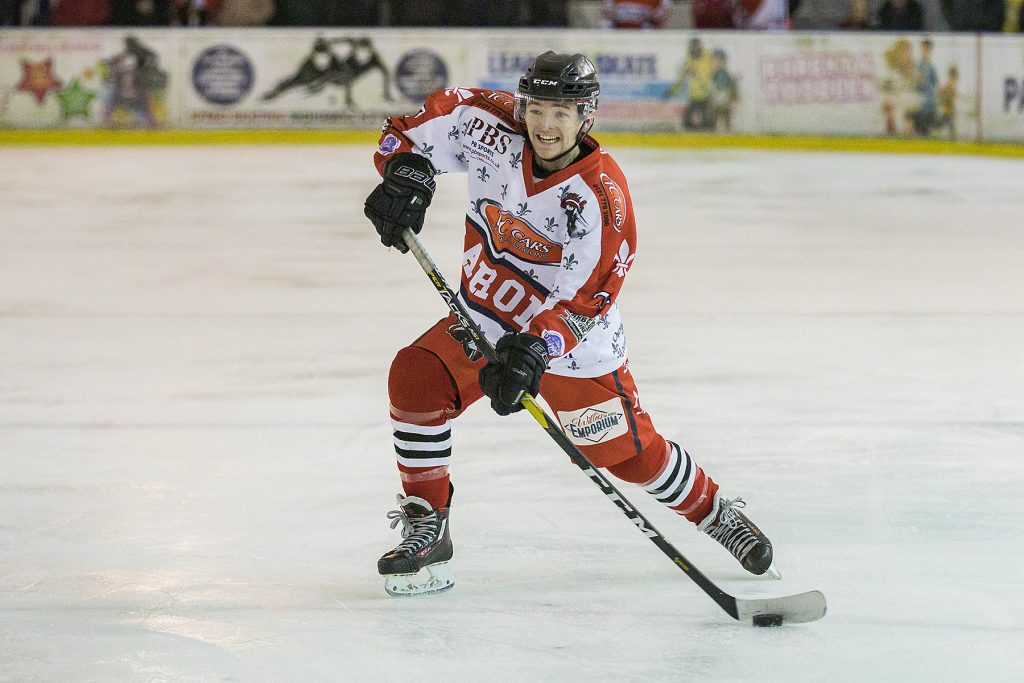 For Hayward the chance to get back on the ice with a title contending Barons has been a big motivating factor over the last year :
"I am really excited to be given the opportunity to play for the Barons again this season. After such a crazy year I can't wait to get back on the ice and start enjoying the sport we have all missed.MWith the team Bowley and Maynard are putting together we will definitely be looking to challenge for some silverware this season. As we are starting to get back to a bit of normality I'm looking forward to the first game of the season where leaving the house is for something other than work!
Only one more name to be announced but lots more news to be released as we gear up to September and nights back at Hobs Moat – so keep following !