TC Cars Solihull Barons : 4
Sutton Sting : 1
EIHA Moralee Conference
It was a somewhat light TC Cars Solihull Barons side who stepped onto the ice on Sunday to face the Sutton Sting with top scorers Niklas Ottosson, Adie Brittle, Tom Soar and Daniel Mulcahy all out of the line up and goalie Daniel Brittle taking off the big pads and playing as a forward to help provide cover. In a game notable for the amount of minor penalties, Solihull would emerge victorious and while Matt Maurice  and Dave Rogers got the goals it was netminder Sam Hewitt who ensured the Sting were kept at bay.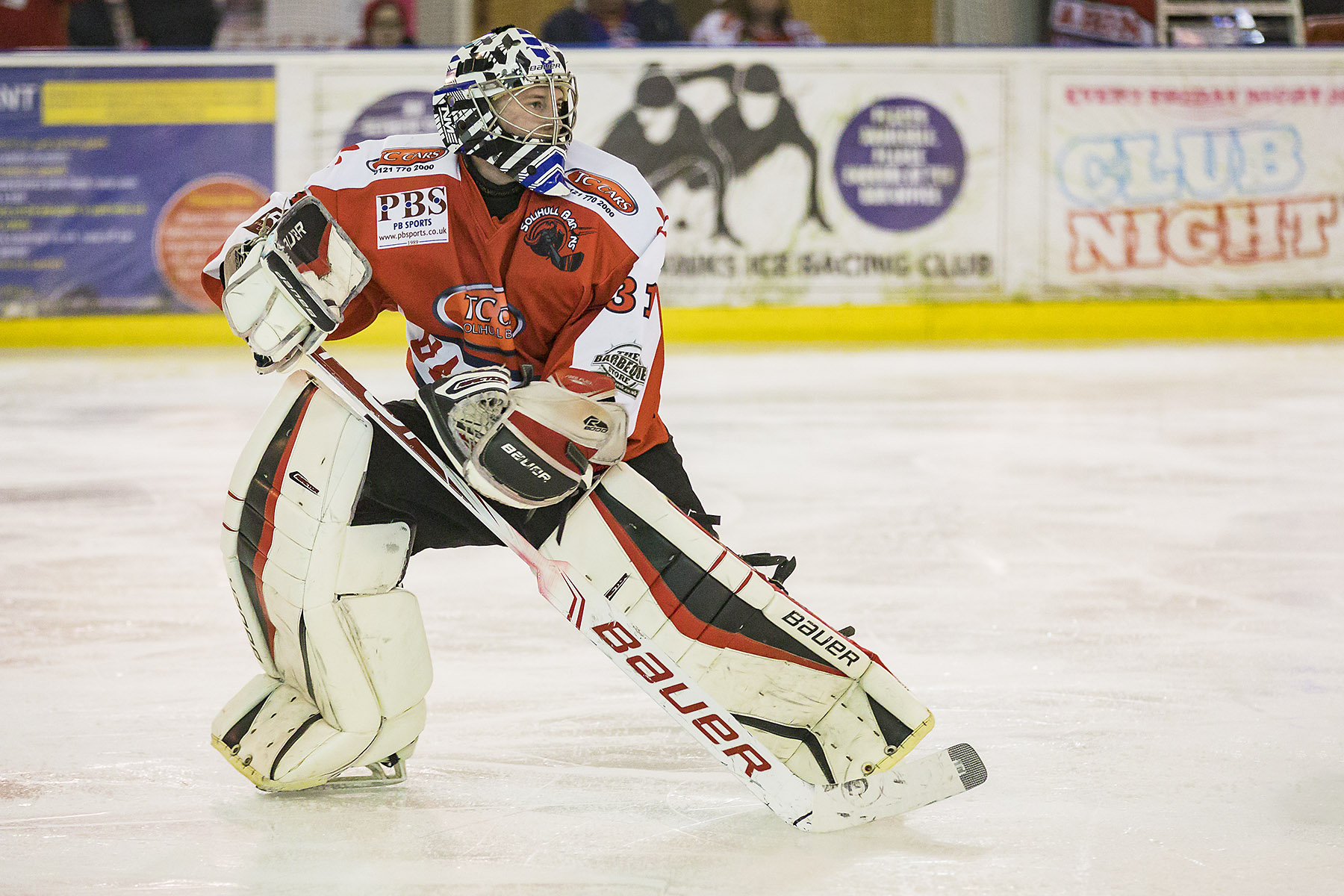 (Steve Crampton)
More on the match here.