TC Cars Solihull Barons : 8
Nottingham Lions : 2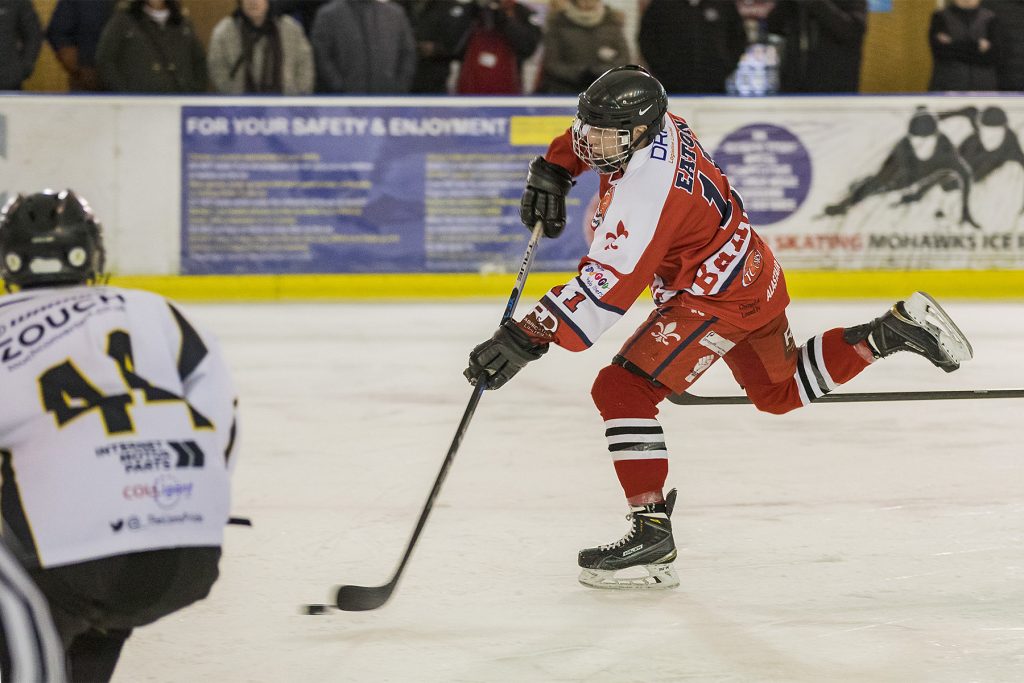 The TC Cars Solihull Barons earned a convincing win on Sunday against the Nottingham Lions however ill will towards the end of the game resulted in a messy end to the tie.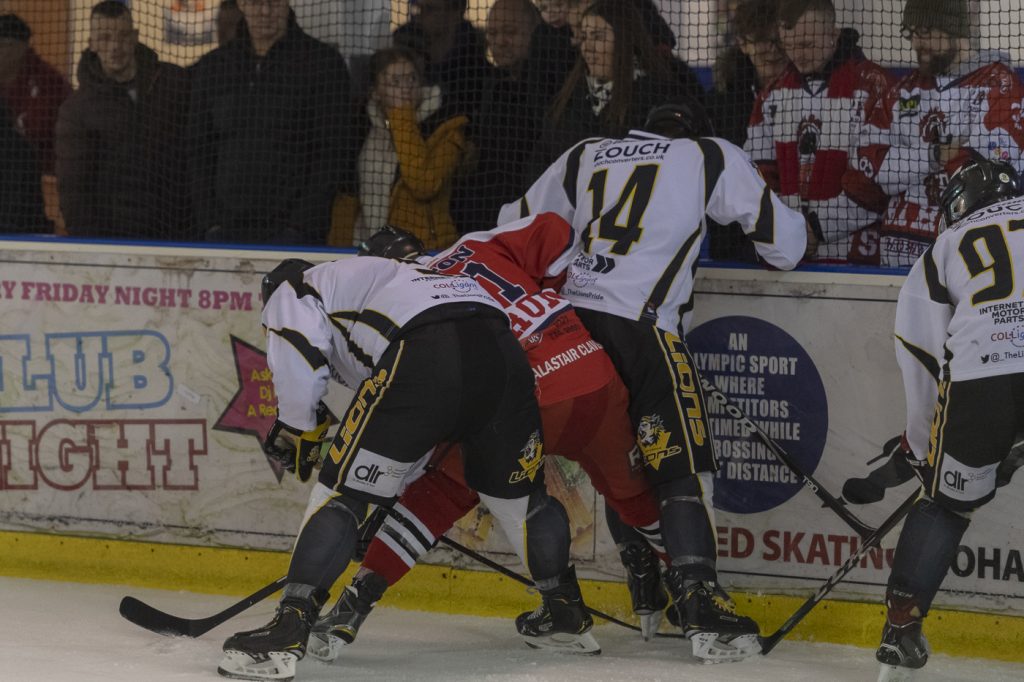 Two hours earlier however the Barons wasted no time getting a score on the board with Ed Eaton slotting in from square in front of goal after a first five minutes played almost exclusively in the Lions end. By nine minutes the Barons had doubled the lead with Dan Harrison finding the net after cycling of the puck by the Barons line opened gaps in the Lions defence. More here.