Nottingham Lions : 2
TC Cars Solihull Barons : 8
After a difficult run against top opposition, on Sunday evening the TC Cars Solihull Barons got points on the board, with a convincing win in a slightly chippy game away against the Nottingham Lions.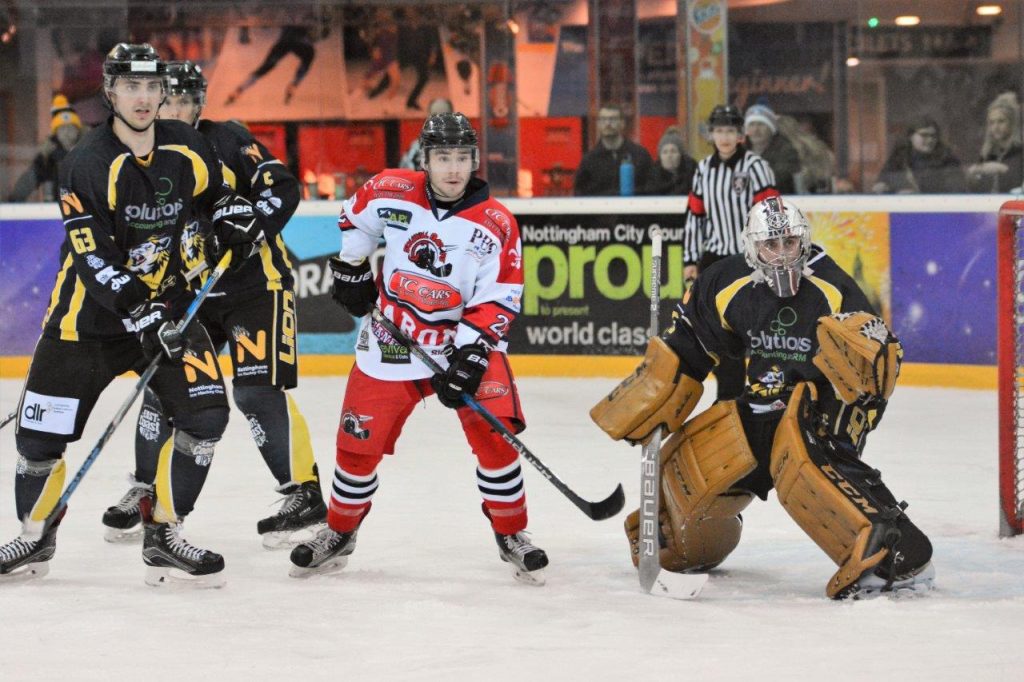 With a late start to the game following the over-running of an earlier tie on the Nottingham ice, the Barons wasted no time following the puck drop and were quickly onto the scoresheet with Daniel Mulcahy finding the net after just over a minute. By 10 minutes Nottingham had equalised, Thomas Palmer with the shot. By period end the Lions began to run into penalty trouble and Solihull were quick to capitalise with a pair of powerplay goals ahead of the period end, Luke Brittle and Dave Rogers providing the cushion. More here.