TC CARS SOLIHULL BARONS : 4
BILLINGHAM STARS : 5
Despite having had a disappointing 17-18 season, the Billingham Stars had shown themselves keen to bounce back this year. A spirited and narrow loss to league title holders the Sheffield Steeldogs on Saturday night showed that nothing could be taken for granted from the Teeside team and so it would prove for the Barons.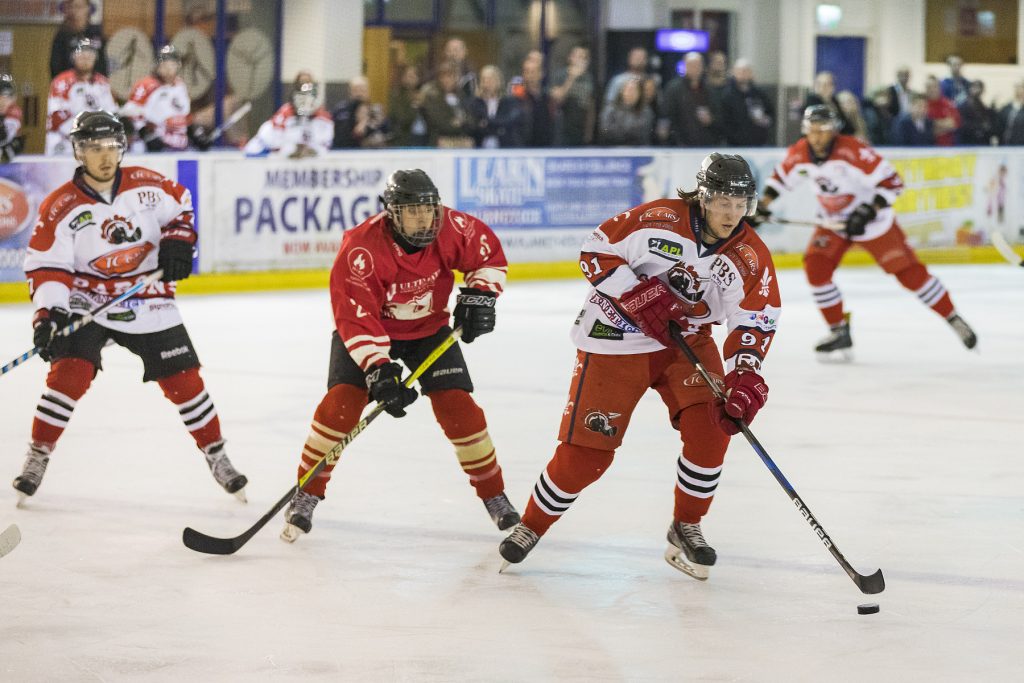 The first five minutes of the game was played almost exclusively in the Barons end with the visitors continually testing the Solihull defence and netminder Sam Hewitt. On eight minutes the visitors would make the most of a late-hit penalty called on Barons captain Josh Bruce when James Moss flicked the puck over Hewitt's blocker for the evening's opener. More here…..