Missing your evenings at Planet Ice Solihull ? Missing your TC Cars Barons ? Missing your hockey ?
Why not make sure you get down to the rink on the 19th for your chance to welcome back the boys And get on the ice with them !!!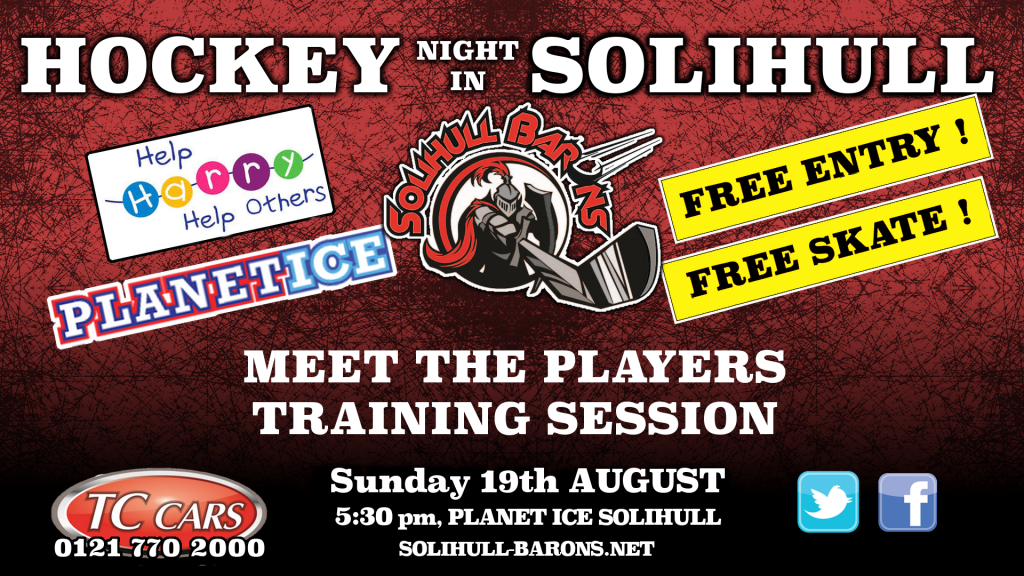 Catch up with Dangie, Brucey, Niklas, Marcus and co. and see how the team is shaping up for the new season with the opportunity to see them run through their drills before joining them on the ice.
The training session will run until 7:00 pm after which you will be able to strap on some skates and join the team on the ice before enjoying a disco skate until 8:30.
There will also be a chance to get your 18-19 autograph collection off to a quick start, have a chat with players or order your new season ticket, own and loan or replica shirt.
We will also be supporting Help Harry Help Others with a collection for this cause so dig deep !
SEE YOU THERE !!!